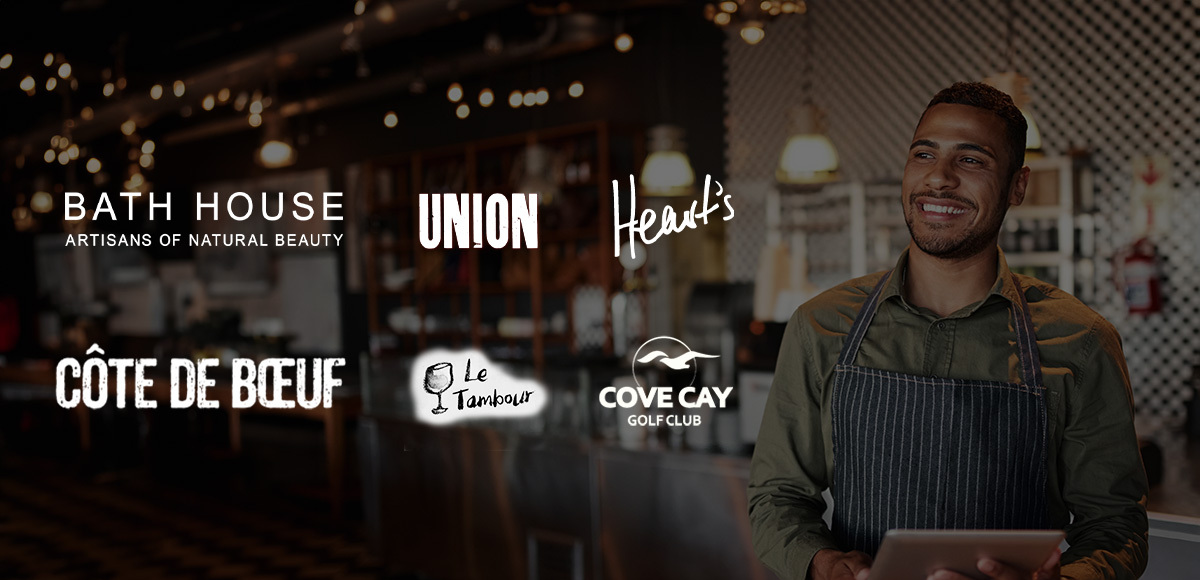 Leading retailers, restaurants and golf operators join Lightspeed to keep innovating and scaling their businesses in the face of difficult economic conditions
Lightspeed Commerce Inc. is honored to welcome new outstanding retail, hospitality and golf customers from all over the globe to its roster. Powering the world's best businesses, Lightspeed is the unified POS and payments platform for ambitious entrepreneurs to accelerate growth, provide the best customer experiences and become a go-to destination in their space.
We're thrilled to welcome these businesses—among others—to Lightspeed, and proud of the tremendous positive impact they have on their communities. 
Retail Innovators 
Hospitality Heroes
They have two locations in Victoria and four more in Queensland, but Australia's

Kickon Group

is just getting started. Their goal? To "create an environment in which [their] people feel proud and inspired to deliver amazing experiences." They recently signed up with Lightspeed Restaurant. 

March First Brewing

prefers to lead where others follow, making it "delightfully unpredictable." All their ciders, beers and spirits are crafted in Cincinnati, Ohio. Cheers! 

We're proud to welcome Chef Teo Paul's four businesses. Michelin-recommended

Union

restaurant and

Côte de Bœuf

are both located along Ossington Avenue in Toronto. They're part of a broader group of high-end dining venues that includes

Heart's Tavern

in Kimberley and the forthcoming

Le Tambour Tavern

in Hamilton. In all locations, Chef Paul chose Lightspeed Restaurant to support expansion plans throughout Ontario.
Golf Trendsetters
In Clearwater, Florida,

Cove Cay Golf Course

is open every day of the week to offer a spectacular experience. And they're now using Lightspeed Retail and Lightspeed Restaurant to run their golf academy, restaurant, pro shop and course. 

Reef Capital owns and operates two luxurious golf courses: the

Black Desert Resort

in Utah and

Cutalong

at Lake Anna, in Virginia. Expect to see more of the Black Desert Resort in a new tournament, the Black Desert Championship, which is set to begin next year.
"Our customers are community champions and innovators," says JP Chauvet, CEO at Lightspeed. "They're incredible. They're building successful businesses in challenging economic times – all this, in the wake of a global pandemic that shifted so many consumer habits. We're honored to be part of their journey."
Read the full press release here.