Company
Lightspeed Ushers in Pride Month by Donating Software that will Power Bermuda Pride Pop-up Shop by Montreal Retailer Surplus Trends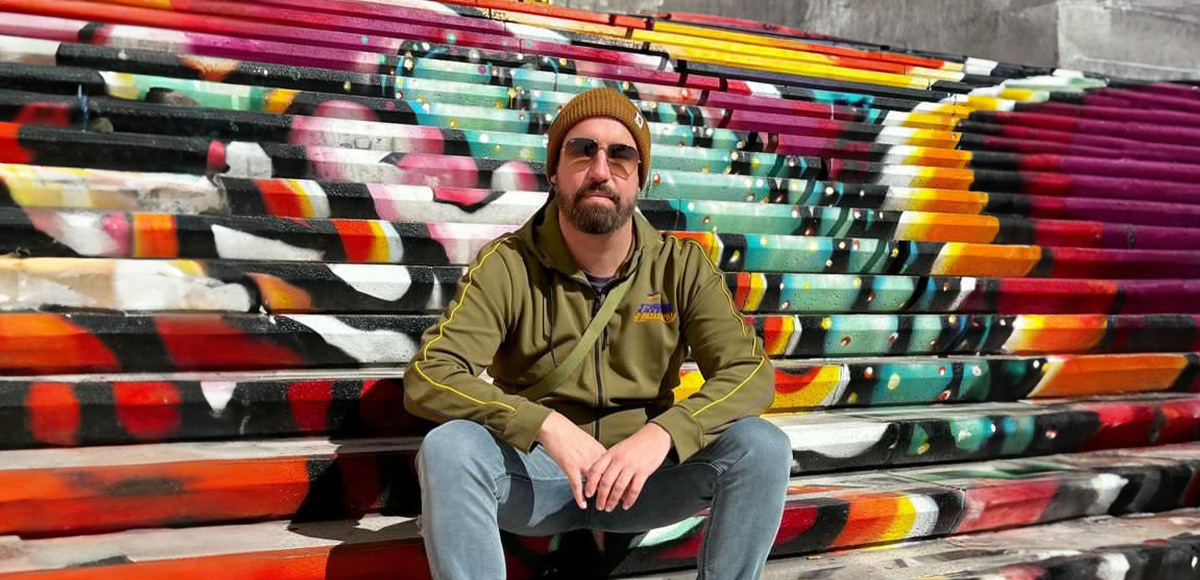 Lightspeed celebrates LGBTQ2S+-owned businesses and champions inclusive commerce by powering them with omnichannel retail technology
Lightspeed Commerce Inc. strengthens its commitment to diversity this Pride Month by donating software that will power a Bermuda pride pop-up shop by Surplus Trends, a Montreal-based  LGBTQ2S+-owned business. Thanks to the groundbreaking features of its flagship Lightspeed Retail platform, Lightspeed is helping sophisticated omnichannel merchants thrive during Pride festivities and beyond. 
Powering the world's best businesses, Lightspeed is the unified POS and payments platform for ambitious entrepreneurs to accelerate growth, provide the best customer experiences and become a go-to destination in their space.
Lightspeed: Powering Innovation in Retail
Lightspeed Retail is key to streamlined processes and improved visibility. Its comprehensive solutions are designed for today's fast-paced retail environment, providing seamless management of multilocation sales, real-time inventory updates, customer interactions, supplier liaison, payments, and reporting — so businesses like Surplus Trends can focus on what truly counts: customer engagement and community connection. 
"Lightspeed is not just a solution, it's a partner for today's ambitious retailers. Our omnichannel tools streamline operations, allowing entrepreneurs to focus their energy on community and engagement," says JD St-Martin, President of Lightspeed and Executive Sponsor at Pride at Lightspeed. "As Pride Month progresses, we celebrate businesses like SurplusTrends, driving the conversation around diversity and inclusion. Our commitment is to continuously innovate our product, empowering all businesses, particularly those like Surplus Trends, to navigate the complexities of today's retail landscape."
Celebrate Pride Month with Lightspeed
Throughout Pride Month, Lightspeed proudly stands alongside sophisticated businesses like Surplus Trends. By sparking discussions around diversity, inclusion, and retail innovation, Lightspeed empowers businesses to reimagine retail experiences, elevate customer engagement, and create a more inclusive and vibrant shopping environment. Lightspeed is proud to power the world's best LGBTQ2S+-owned retailers and remains committed to diversity and inclusive commerce.
"As a native of Bermuda and part of the organizing committee for this year's Bermuda Pride, I naturally recommended Lightspeed Retail to power our event's merchandising. Its unified platform, expert support, and simplicity have been key in streamlining my own business, Surplus Trends," says James Brookes, Owner at Surplus Trends, a Montreal-based retailer offering a curated selection of luxury and footwear brands. "With Lightspeed, we can concentrate on what's really important during Bermuda Pride: the celebration of our community and the promotion of inclusivity."
The spotlight this year is on Surplus Trends, an edgy retail store nestled in the trendy Mile End neighborhood of Montreal. Behind Surplus Trends is James Brookes, an established artist, passionate LGBTQ2S+ advocate, and a member of the organizing committee for Bermuda Pride 2023. Brookes, who was formerly an employee at Lightspeed, and his business partner Maxime Noiseux, have become key figures in Montreal's LGBTQ2S+ community, imbuing Surplus Trends with their unique vision and values. 
His journey in advocacy has been significantly influenced by the inclusive ethos fostered by Dax Dasilva, Founder and Executive Chair of Lightspeed. This transformative experience continues to guide Brookes in his advocacy for the LGBTQ2S+ community and his role as an entrepreneur. Stay connected as Lightspeed organizes a series of activities throughout Pride, further emphasizing their commitment to their core values of inclusivity and community.
Read the press release here.