Company
Lightspeed Restaurant Serves One Billion Meals in a Year and Elevates The Dining Experience for Millions Through Transformative Technology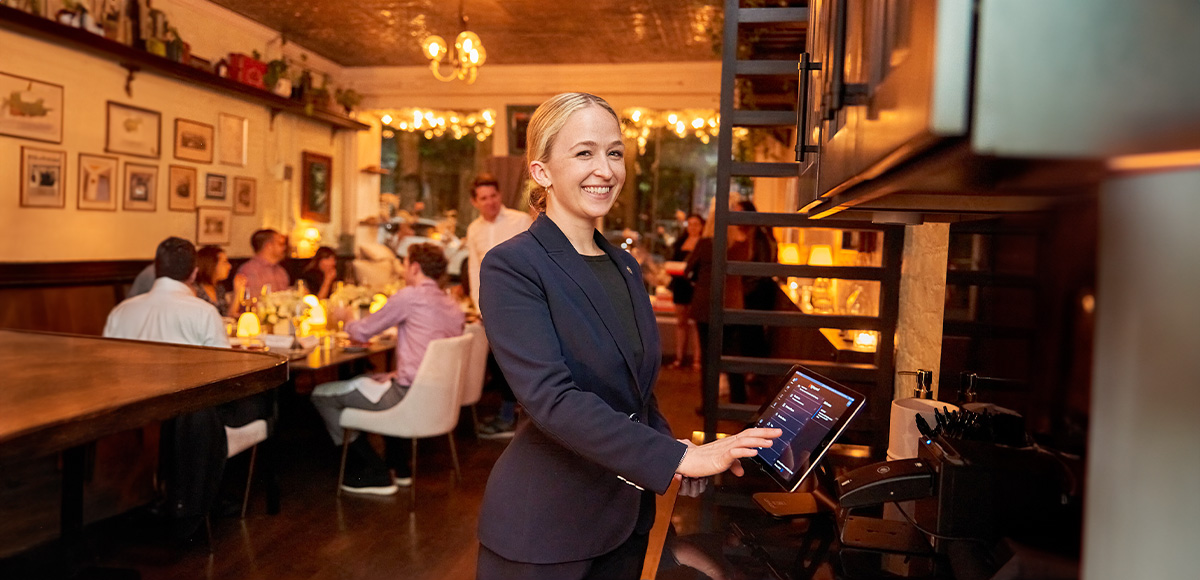 Evolved features and real-world impact mark Lightspeed Restaurant as an indispensable partner in today's hospitality landscape
 Lightspeed Commerce Inc., today marks a game-changing milestone: restaurateurs have leveraged Lightspeed Restaurant to serve over one billion meals worldwide and facilitate more than 300 million unique diner's unforgettable experiences in the last 12 months through this powerful restaurant solution. This extraordinary feat highlights the increase in Lightspeed Restaurant's transaction volume growth. 
Powering the world's best businesses, Lightspeed is the unified POS and payments platform for ambitious entrepreneurs to accelerate growth, provide the best customer experiences and become a go-to destination in their space, including:  Daniel Boulud – Dinex Group (NYC), Alinea Group (Chicago), Duro (Dallas), Telerefic (Los Angeles), Californios (San Francisco), Vatican Gift Shop (Toronto), Joe Beef (Montreal), Big Mamma (Europe), Da Terra (London) , Arpège (Paris), De Librije (Amsterdam), Umami (Berlin), Chalet d'Adrien (Verbier), Mr Miyagi (Melbourne) and Maybe Sammy (Sydney).
"Reaching this milestone of serving over one billion diners and facilitating more than 300 million dining experiences over the last year, showcases the tremendous impact Lightspeed has on the global restaurant industry," said Peter Dougherty, GM of Hospitality at Lightspeed. "Through advanced technology, data-driven insights, and continuous innovation, we are equipping restaurants to navigate ever-evolving challenges and redefine the dining landscape."
Tackling Industry Challenges
In an industry rife with challenges and operational complexities, Lightspeed Restaurant continues to establish its position as a critical ally for modern restaurants. Lightspeed Restaurant empowers establishments to maintain efficiency and exemplary guest experiences, even amidst staff constraints. 
Streamline Ops to Serve Customers Faster
Lightspeed Restaurant helps business owners optimize their time so that they can spend more of it focused on their customers. 
The speed of the Lightspeed Restaurant platform means orders from the server to the back of house staff are on average 40% faster

than the competition.

Improvements to how diners order and pay thanks to the seamless experiences offered with 'Pay at Table' , 'Tap to Pay', and 'Scan and Pay' means restaurant operators can  say goodbye to unnecessary waiting as guests  dine, order, and pay – all from their seat. 

Tip Management

means that operators can maximize server earnings with intelligent tip suggestion and reporting.

Enhanced APIs means that external systems can easily integrate into the platform allowing  for real-time inventory management. 

A strong offline mode ensures business continuity, even without internet connectivity. 
Real-World Impact
Testimonials from restaurant owners worldwide illustrate the transformative power of Lightspeed Restaurant. "Lightspeed gives us everything we need right at our fingertips," said Andrew Ketcham, Associate Director of Operations at Atomic Hospitality in Chicago. "It allows us to get people in the door, give them a phenomenal experience, and get them on their way so that we're ready for the next group."
Read the full press release here.