Company
Lightspeed Featured on Netflix as "Virtual Host" in New Food Competition Series: Pressure Cooker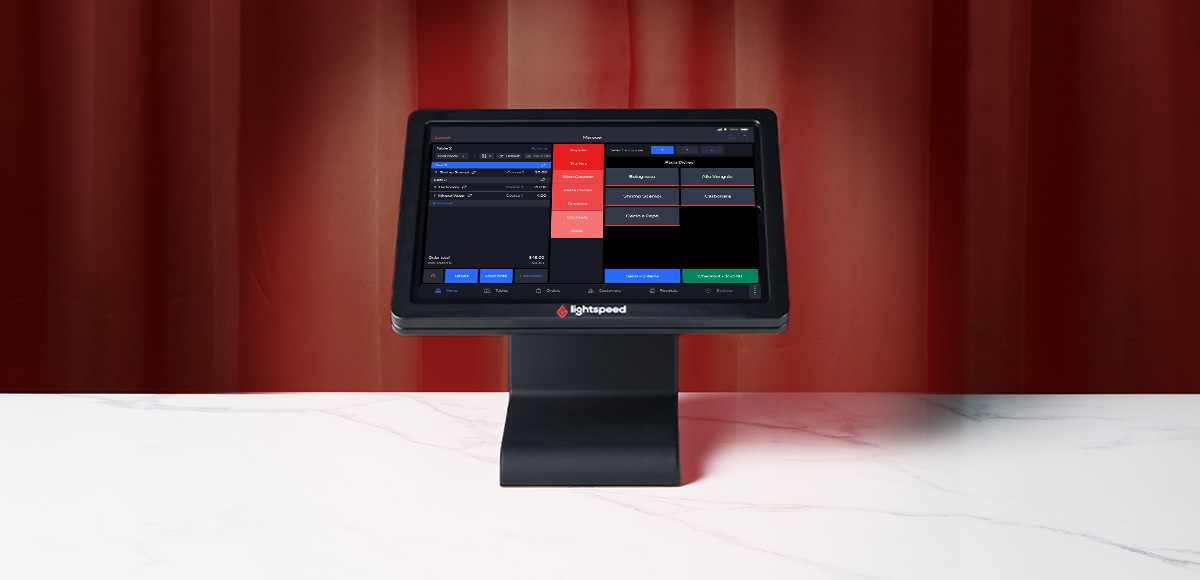 Lightspeed Restaurant experiences a change of scenery, delivering votes, decisions, and more in one-of-a-kind reality show
Lightspeed Commerce Inc., the one-stop commerce platform for merchants around the world to simplify, scale, and create exceptional customer experiences, has partnered with Netflix on a new reality series, "Pressure Cooker," released today.
In the first culinary competition of its kind, Pressure Cooker follows 11 chefs, living under one roof, as they navigate gastronomic challenges while managing the politics and social dynamics of the group. As their own judges, the contestants will showcase their craft while strategically competing for the favour (and votes) of the other chefs. A "virtual host," in the form of Lightspeed's flagship hospitality solution, Lightspeed Restaurant, delivers news of the next challenge, opportunity, or obstacle.
"We're thrilled to see Lightspeed Restaurant take on a personality of its own, as the 'host' of this saucy new series," said Peter Dougherty, General Manager, Hospitality, at Lightspeed. "As the culinary industry continues to transform, we're excited to be part of this new take on back-of-house competition. We're even more excited for viewers to get a glimpse into what Lightspeed Restaurant can do."
Smart POS solution, Lightspeed Restaurant, comes to life to communicate tasks and act as the chefs' voting station, ultimately transmitting the decision of who will stay and who will go. The chefs will need to impress their peers with culinary and leadership skills alike, as they compete for votes, and the grand prize of $100,000. 
In addition to its newfound celebrity, Lightspeed Restaurant provides the following key merchant resources to help restaurant owners back data-driven decisions about how best to run their business: 
Advanced insights:


Lightspeed Restaurant informs operators what turns customers into regulars, who their best wait staff are and why and makes them feel like they're on the floor every day even across multiple locations.

Speed and automation for the front of the house:


Optimized by years of user testing, Lightspeed Restaurant is easy to use and train on, key for hiring and retaining staff and running smoother shifts in busy environments.

Comprehensive integrated inventory:


Track and automate inventory without breaking the bank. Know exactly how much product was sold, how much is still on hand, and how much is needed from a supplier for the next order.

Innovative ordering and payments with Order Anywhere:


Fully integrated with Lightspeed Restaurant, Order Anywhere provides contactless ordering and payments for dine-in, and commission-free ordering for takeout, with the flexibility to either pre-pay online or pay at pick up, while avoiding expensive third-party fees. 

Real-time data:


Restaurant owners, chefs and managers receive a daily email detailing everything they need to know before doors open, and a shift prep email detailing reservations, VIP guests, and notes for the service ahead.
Pressure Cooker is now streaming on Netflix. Learn more about Lightspeed Restaurant here.