Company
Lightspeed Re-appoints Manon Brouillette to its Board of Directors, Reinforcing its Customer-Centric Vision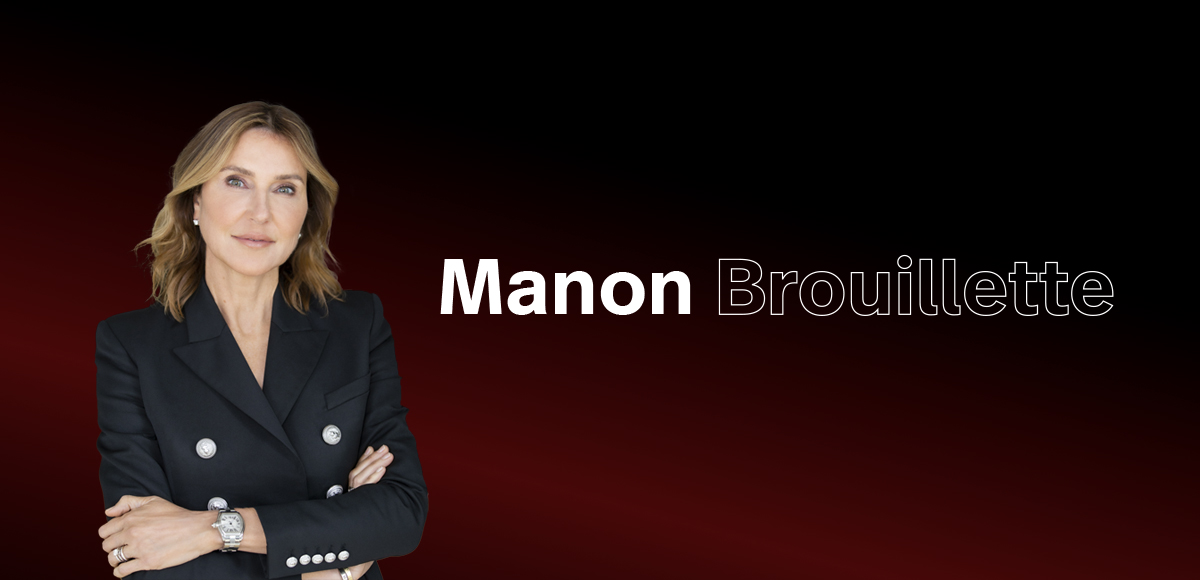 Accomplished technology CEO and board director returns to Lightspeed after two-year hiatus
Lightspeed Commerce Inc. is pleased to announce that Manon Brouillette has been re-appointed to its Board of Directors (the "Board"), effective October 1, 2023. Powering the world's best businesses, Lightspeed is the unified POS and payments platform for ambitious entrepreneurs who wish to accelerate growth, provide the best customer experiences and become a go-to destination in their space.
This is Manon Brouillette's second term as one of Lightspeed's Board members. With over 20 years of experience as the head of global technology, media and telecommunications companies, she brings tremendous insight and business acumen to the role. Her appointment to Lightspeed's Board also reflects Lightspeed's continuing commitment to promote gender representation at all levels of its business, including achieving the Board's target to maintain at least 37.5% of members who identify as women.
"Manon's remarkable accomplishments, combined with her keen insights into customer needs, make her the ideal addition to our team," said Dax Dasilva, Founder and Executive Chair of Lightspeed. "I look forward to working with her again and am excited for the role she will play with our company for years to come. Manon's return reinforces our steadfast commitment to innovation and excellence."
"I'm so excited to welcome Manon back to Lightspeed's Board of Directors," said JP Chauvet, CEO of Lightspeed. "Her deep understanding of the technology sector's landscape and successful track record of leading highly complex organizations will provide valuable counsel and oversight to Lightspeed as it further cements itself as an industry leader. Her strategic vision and guidance will empower us to unlock new opportunities and fuel huge value for our customers around the world."
Earlier this year, Manon Brouillette was appointed to serve as Chair of the board of directors of Hydro-Québec, the largest renewable energy company in Quebec. Prior to that, she spent two years with the US telecom leader Verizon, where she acted, among other positions, as Executive vice-president and CEO of the Consumer Group. From 2004 to 2019, she held various executive roles at Videotron and acted as President and CEO from 2013 to 2019. Under her leadership, the company became Canada's most rapidly expanding telecommunications provider. 
"I'm excited to return to Lightspeed's Board. This is a crucial moment for retailers and restaurateurs," said Manon Brouillette. "Lightspeed's focus on delivering innovative solutions to entrepreneurs—who are at the heart of its mission—aligns with my customer-first mindset., bringing the level of customer satisfaction that its solutions deliver to new heights." 
Manon Brouillette brings unparalleled corporate governance experience to her role. She has served on the boards of private and public international companies, including the National Bank of Canada (TSX: NA), France-based SFR, U.S.-based Altice USA (NYSE: ATUS), Sonder Holdings (SOND.NA) and Beauty For All Industries (BFAI). She provides strategic advice to international private equity and venture capital funds. She holds a Bachelor's degree from Université Laval and completed the Ivey Business School's Executive Program. 
To read the press release, click here.