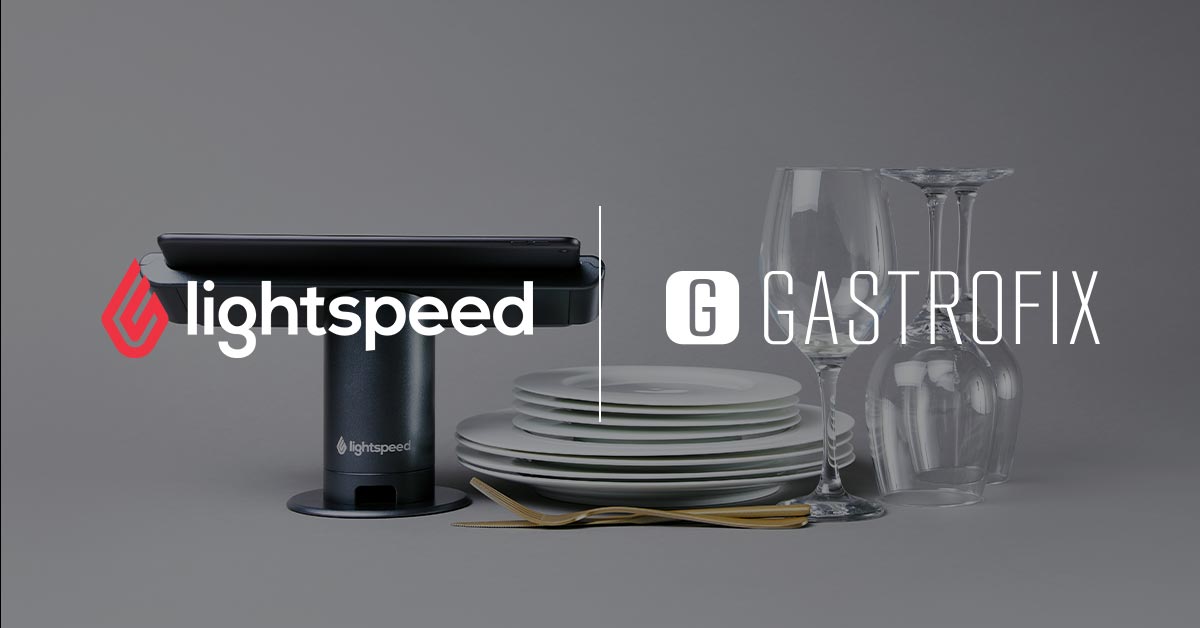 Lightspeed POS (NYSE: LSPD) (TSX: LSPD), a leading omnichannel point of sale platform to nearly 57,000 small and medium-sized retail and restaurant locations worldwide, announced in early 2020 that it entered into an agreement to acquire Gastrofix, a quickly-growing market leader for cloud-based POS hospitality software in Germany.
Lightspeed's acquisition of Germany's premier cloud-based hospitality POS solutions provider brings two high-performing, complimentary teams together to better assist European merchants as they transition to the cloud.
Partnering to serve German hospitality businesses
With the addition of Gastrofix's over 8,000 customer locations, including the Michelin-starred Seven Seas (Hamburg), Leaders Club winner Bar Shuka (Frankfurt) and the luxury Steigenberger Hotels and Resorts, Lightspeed solidifies its presence in Europe, namely in countries such as Germany, Austria and Norway, opening up access to an array of cloud-based services designed to propel European businesses forward. 
With this acquisition, Lightspeed now has the capacity to offer solutions for merchants and restaurateurs in all key regions across Europe.
This acquisition is timely as German fiscal laws being introduced in 2020 could push merchants and restaurateurs to upgrade to cloud-based POS systems to help them run their businesses and meet new regulatory requirements.
This acquisition builds on Lightspeed's growth momentum, having completed a series of acquisitions in 2019, including: Chronogolf, a solution for golf course operators, iKentoo, a Switzerland-based POS solutions provider which serves merchants in over 14 countries across Europe and Africa, and Kounta, a leading Australia-based provider in the hospitality industry.
Combining leadership to look to the future
"The addition of Gastrofix to our team further solidifies Lightspeed as a leader in cloud-based POS technology and establishes our immense footprint powering SMBs across the globe," said Dax Dasilva, Founder and CEO of Lightspeed. "We are proud to welcome Gastrofix's passionate employees to Lightspeed. Together, we will create new opportunities for hospitality businesses to reach their highest growth potential amidst shifts in the industry. Lightspeed will continue to execute on further investments to drive complex SMBs forward through the support of top technology in the market."
"Gastrofix and Lightspeed's common goal of digitizing the hospitality industry with versatile, efficient cloud-based solutions made the pairing a perfect match," said Reinhard Martens, Founder and CEO of Gastrofix. "We're thrilled by the opportunity to combine our resources to reach new customers across Europe."
With the addition of offices in Berlin and Hamburg, Lightspeed's footprint now comprises nine European offices including a presence in Amsterdam, Ghent, London, Geneva, Lausanne, Zurich and Paris. 
Transaction details
Lightspeed has entered into an agreement to acquire all of the outstanding shares of Gastrofix for a base purchase price of approximately US$61 million in cash on closing and the issuance of 1,437,930 subordinate voting shares in the capital of Lightspeed, at a value of US$28.16 per share, subject to post-closing working capital adjustment. 
In addition, certain Gastrofix employees, directly or indirectly, can earn an additional US$4.0 million in deferred cash consideration along with the issuance of 95,464 subordinate voting shares in the capital of Lightspeed, at a value of US$28.16 per share, through January 2022 if various performance objectives are met.
An additional amount of up to US$10.6 million in deferred cash consideration along with the issuance of up to 250,598 subordinate voting shares in the capital of Lightspeed at a value of US$28.16 per share, are payable or issuable to the selling shareholders of the company if revenues overperform the planned revenue from the German market in each of the next 2 years.
For the year ending December 31, 2019, Gastrofix is anticipated to have generated revenue of approximately USD $12.5 million, calculated in accordance with German GAAP and HGB. The company is currently undergoing a conversion to IFRS and anticipates a potential accounting adjustment to reduce revenue by approximately $1.7M for this period to account for certain reseller revenue on a net basis.