Lightspeed extends key partnership with PGA of Canada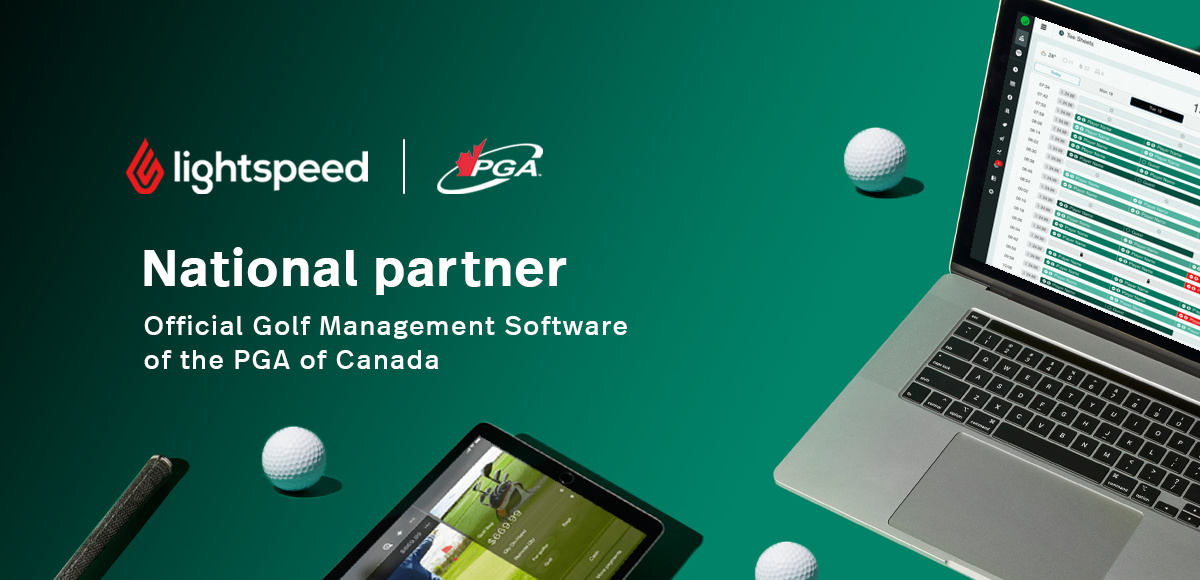 Two-year national partnership deal will also see the launch of 'Summer Surge presented by Lightspeed' player ranking
Lightspeed has announced the extension of its partnership as the official golf management software of the PGA of Canada, the national association representing more than 3,800 club professionals across the country. Powering the world's best businesses, Lightspeed is the unified POS and payments platform for ambitious entrepreneurs to accelerate growth, provide the best customer experiences and become a go-to destination in their space.
First ignited in 2021, the renewed partnership between Lightspeed and the PGA of Canada will enable Canadian club professionals to access Lightspeed's extensive industry expertise for an additional two years through the association's popular "Tee Talks" and "Tee Talks Live" educational programs. 
"We are so excited to have Lightspeed extend as a National Partner and the Official Golf Management Software of the PGA of Canada," said Kevin Thistle, CEO, PGA of Canada. "Lightspeed provides our members with invaluable insight into how technology can help provide a better all-around customer experience at their facilities, and we are grateful for their support of club professionals and golf in Canada." 
The Summer Surge
As part of this new partnership agreement, the PGA of Canada will today unveil the 'Summer Surge presented by Lightspeed,' a season-long campaign celebrating the success and performance  of top club professionals competing in PGA of Canada National Championships. This new initiative demonstrates Lightpeed's support, not only of retail and restaurant operations in golf courses across Canada, but of PGA of Canada professionals themselves. 
"Our partnership with the PGA of Canada is incredibly important to Lightspeed, and I am elated to be able to continue building on the great work we have already done," said David Hope, GM, Lightspeed Golf. "While championing the learning and educational content for PGA of Canada professionals will always be front and centre, we are excited to this year expand our reach into the PGA of Canada national championships as well. Golf is what unites us, and it is critical that we show our commitment to supporting club professionals both off and on the course." 
Lightspeed powers some of the best golf courses in Canada — including TPC Toronto at Osprey Valley, Tobiano, Sagebrush Golf and Sporting Club, The Algonquin, Bear Mountain, Manoir Richelieu, and Mickelson National — and around the world — including Kapalua, Cape Kidnappers, Kauri Cliffs, The Park West Palm, Coeur d'Alene Resort, and the K Club.    
To dive into the transformative features of Lightspeed Golf and witness its powerful capabilities, visit https://www.lightspeedhq.com/golf/. 
Read the full press release here.