Company
Lightspeed Congratulates Customers Featured on SCOREGolf's List of Top 59 Canadian Public Golf Courses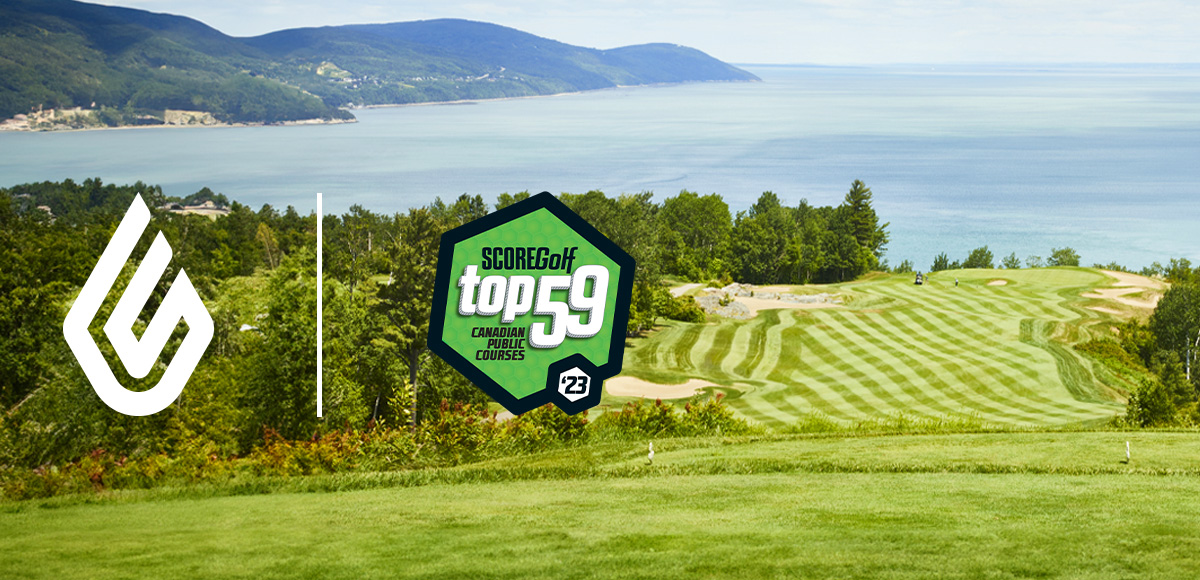 Lightspeed customers make up more than 30% of the list, with 6 courses inside the top 20. Merritt, British Columbia's acclaimed Sagebrush Golf Club finished highest in the 6th spot
Lightspeed Commerce Inc., is proud to partner with 19 renowned public golf facilities which have been named to SCOREGolf's 2023 list of the Top 59 Canadian Public Courses. Powering the world's best businesses, Lightspeed is the unified POS and payments platform for ambitious entrepreneurs who wish to accelerate growth, provide the best customer experiences and become a go-to destination in their space.
Lightspeed courses feature prominently on the list, with 19 of the 59 leveraging the technology platform and 6 inside the top 20. Lightspeed's customer success is particularly evident in Ontario, with Lightspeed software used at 8 of the 17 Ontario-based golf facilities on this year's list.
Notable Lightspeed customers named to the list include: Tobiano, the Thomas McBroom masterpiece in Kamloops, BC that was recently listed in Golf Digest's World's 100 Greatest Golf Courses; The Algonquin, a stunning layout set along the shores of New Brunswick's Passamaquoddy Bay that was reworked in the 1920s by legendary architect Donald Ross and recently revitalized by noted Canadian designer Rod Whitman; and all three courses at TPC Toronto at Osprey Valley (Hoot, North and Heathlands), Canada's only TPC Network facility, which offers an unparalleled variety of golf amid the rolling hills of Caledon, Ontario.
"To see TPC Toronto at Osprey Valley recognized as one of the top places to play golf in Canada and have all three courses ranked inside the Top 25 is a thrill for our entire team," says Brian Decker, Director of Marketing and Communications, TPC Toronto. "It's our mission to deliver memorable golf experiences with exceptional service and a modern approach, and we look forward to working with partners like Lightspeed to continue this mission into our exciting future ahead."
"I'm thrilled about the number of Lightspeed customers named to SCOREGolf's Top 59 Canadian Public Courses this year," said David Hope, GM, Lightspeed Golf. "Supporting public, accessible golf is very important to us. This list shows that many of the best public facilities in Canada are using Lightspeed every day to help simplify their operations and deliver incredible customer experiences. I couldn't be happier for our customers who have made this list and I look forward to seeing more and more on the list in the future."
Golf's surge in popularity seen during the pandemic is still holding strong. In June, US rounds played up year-over-year for the third straight month. Demand remains high and continues to trend above pre-pandemic levels. Pair this with the fact that participation is up among women, juniors and people of color, and it's clear that access to public golf in North America is more important than ever. Public facilities that deliver rich, fulfilling golf experiences are well-positioned to succeed.
Lightspeed's platform is the perfect choice for facilities looking to reach more golfers, drive revenue and deliver a great customer experience. Although many courses expected a contraction in the industry in 2022, Lightspeed customers future-proofed their businesses and experienced a sustained interest in the game with rounds played, GTV and transaction sizes up year-over-year between 2021 and 2022:
Rounds played increased

+9.5% YoY

in North America (

11.4%

in the US,

7.5%

in CA)

Food and beverage sales rose

+30% YOY

and were a dominant contributor to this increase

Average transaction size grew

+4% YOY

from $53 to $55
Top 59 Canadian Public Courses
The full list of Lightspeed customers named to this year's list of top public golf facilities includes: 
| | | |
| --- | --- | --- |
| 6 | Sagebrush Golf Club | Merritt, BC |
| 7 | Muskoka Bay | Gravenhurst, ON |
| 11 | Tobiano | Kamloops, BC |
| 16 | TPC Toronto at Osprey Valley – Hoot | Caledon, ON |
| 18 | TPC Toronto at Osprey Valley – Heathlands | Caledon, ON |
| 20 | The Algonquin | St. Andrews-by-the-Sea, NB |
| 21 | TPC Toronto at Osprey Valley – North | Caledon, ON |
| 22 | Waskesiu  | Waskesiu Lake, SK |
| 24 | Black Bear Ridge | Belleville, ON |
| 27 | Talking Rock | Chase, BC |
| 30 | Bear Mountain – Valley Course | Victoria, BC |
| 33 | Taboo | Gravenhurst, ON |
| 36 | Tower Ranch | Kelowna, BC |
| 37 | The Nest at Friday Harbour | Innisfil, ON |
| 40 | Deerhurst Highlands | Huntsville, ON |
| 42 | Northumberland Links | Pugwash, NS |
| 46 | Fairmont Le Manoir Richelieu | La Malbaie, QC |
| 52 | The Links at Brunello | Halifax, NS |
| 55 | Bear Mountain – Mountain Course | Victoria, BC |
Read the press release here.