Company
Lightspeed expands its Lightspeed Capital merchant cash advance program to the United Kingdom, Australia, New Zealand and Quebec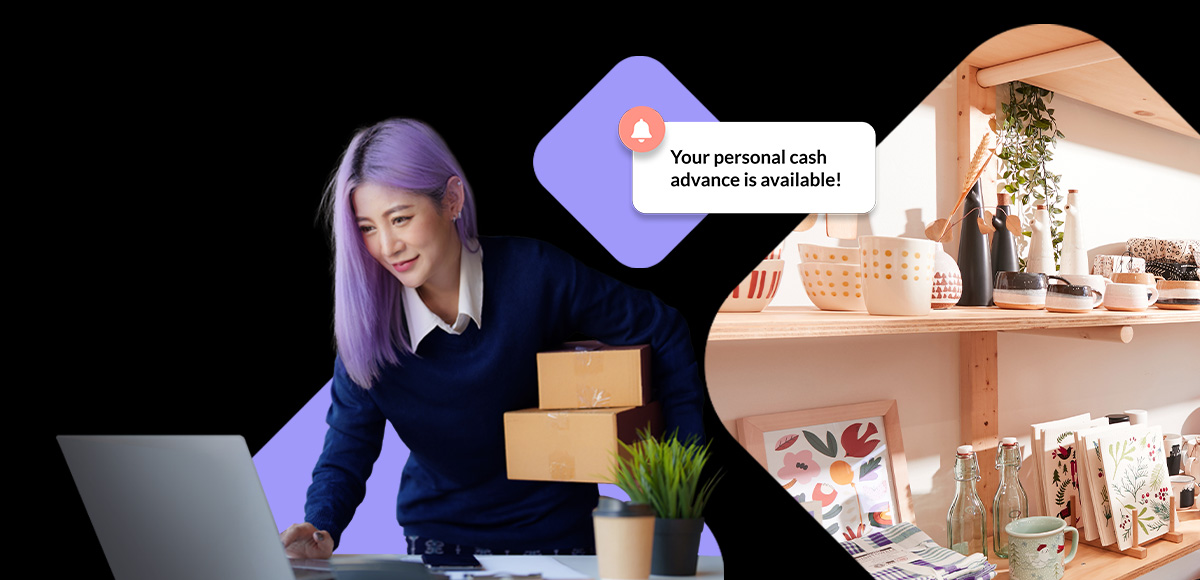 Embedded financial services offering facilitates growth and innovation for ambitious retail and hospitality businesses
Lightspeed Commerce Inc. has expanded Lightspeed Capital, its merchant cash advance program, to the United Kingdom, Australia, New Zealand and Quebec. Bolstering Lightspeed's embedded financial services offering, the launch aims to empower businesses with flexible funding in the face of rising inflation costs and turbulent economic conditions. Powering the world's best businesses, Lightspeed is the unified POS and payments platform for ambitious entrepreneurs who wish to accelerate growth, provide the best customer experiences and become a go-to destination in their space.
"Businesses are the backbone of our communities, and Lightspeed's goal is to make owning a successful business easier than ever," said Asha Bakshani, Chief Financial Officer at Lightspeed. "We are thrilled to have expanded the Lightspeed Capital offering throughout the United Kingdom, Australia, New Zealand and Quebec. This expansion aims to empower merchants who want to invest in their business. Our goal is to help alleviate roadblocks that traditional funding channels may require so our merchants can continue to focus on what matters most: growing their business while providing the best customer experience."
Retail and hospitality entrepreneurs in the United Kingdom, Australia, New Zealand and Quebec can welcome a new era of business funding with Lightspeed Capital's merchant cash advance program. Lightspeed Capital empowers business owners with its unique approach to funding:
Simple Application: A quick, seamless and stress-free application process for merchants with no personal credit checks
Flexible Funding: Working capital is available in as few as 2 business days and can be used for any business need, from inventory and equipment through to staffing
Transparency & Stability: Flat-fee pricing, and no high or shifting rates, allows business owners visibility and peace of mind
Empowering Growth: Merchants have access to the cash flow they need to expand and take their business to the next level
Capital that can be trusted
On the heels of Lightspeed Capital's successful launch in the United States, the Lightspeed Capital cash advance program for merchants has taken on new territories, heading to Australia, New Zealand, the United Kingdom and Quebec. The program is revolutionizing how traditional business funding works. Exclusively available to Lightspeed Retail and Lightspeed Restaurant users, it boasts the added benefit of personal insight into their specific business needs. Lightspeed's existing relationship with merchants makes for easier eligibility, underwriting and risk mitigation.
How does Lightspeed Capital work?
Cash Up-Front: The cash advance program provides working capital up-front to grow and support the merchant's business
Predictable Payments: Merchant payments are a percentage of their daily sales; they pay more when their business is doing well, and less if things are slow
Secure Fees: Flat fees mean merchants don't have to worry about fluctuating rates
Clear Communication: Merchants receive notification, in app or by email, that outlines how much they're eligible for as a cash advance and the flat fee
No Deadline, No Interest: Merchants remit at the speed of their business. With no strict deadline, merchants can gradually pay the advance as a percentage of their daily transactions
"We had already taken out large loans to open a second store and we didn't want to sign up for anything additional that might affect our business credit," said Lightspeed customer Robert Stokes, Techzone Geelong. "The fact that Lightspeed Capital doesn't count as a loan or impact our business credit reporting really helped take some weight off of our shoulders."
For business owners, trying to secure funding can be stressful and time consuming. Lightspeed removes the roadblocks and frustrations that merchants face from traditional sources, making access to capital simple, secure and stress-free. The Lightspeed cash advance program is tailored to merchants to support and strengthen their operations and fuel their ambitions. Now with even more Lightspeed users in the United Kingdom, Australia, New Zealand and Quebec being eligible, more merchants will have the freedom to transform their businesses.
"We believe real-time access to capital is one of the largest challenges facing merchants today," said JP Chauvet, Lightspeed CEO. "This expansion of Lightspeed Capital provides a simple, streamlined opportunity for our merchants to invest in their business. Our goal is to help turbocharge their operations … all through a single, integrated commerce solution."
Lightspeed powers the world's best businesses, including: Playbill, Arctic Spas, Ildico, Elite Supps, Leica Camera, Imagine Exhibitions, Dr. Barbara Sturm, Filson Canada, Melissa Joy Manning, Neal's Yard Remedies, W Cosmetics, L'Osteria, Mamma, and Kei.
Read the full press release here.