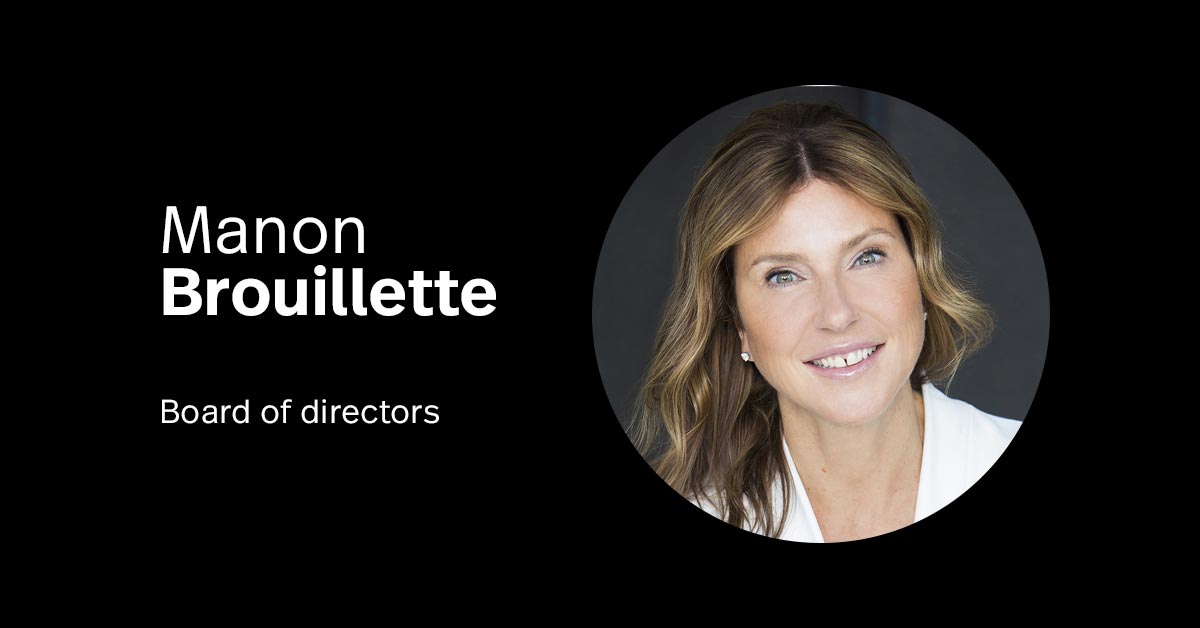 Lightspeed POS Inc. (NYSE: LSPD) (TSX: LSPD), a global commerce leader, recently announced the appointment of distinguished technology CEO Manon Brouillette to its board of directors. 
Brouillette brings valuable insights and a fresh perspective as Lightspeed actively rolls out new innovations in cloud-based technology for SMBs in the retail, hospitality, and golf industries. As one of Canada's 100 Most Powerful Women, she will provide superior expertise as a former executive who led telecommunications giant, Videotron.
The next step in innovation for Brouillette
In her previous role as CEO of Videotron, Brouillette spearheaded a series of large-scale strategic rollouts until January 2019. This included Videotron's entry into the wireless market ($1B investment), making the company Canada's fastest-growing carrier, and transforming the cable television business model into a multiplatform, on-demand and linear video service. 
Since then, she has worked as an advisor to venture capital and private equity firms, and sits on the board of Altice USA (NYSE:ATUS), National Bank of Canada (TSX:NA), Sonder and Ipsy.
"I've had the unique opportunity to closely watch Lightspeed scale its operations on a global level," said Brouillette. "I'm thrilled to join Lightspeed's board of directors during this pivotal moment in the company's history. I've long admired businesses that make up the fabric of their community, and I am eager to support Lightspeed's mission to help complex SMBs accelerate business growth with the adoption of industry-leading digital solutions."
"We are truly grateful to have Manon Brouillette join our board of directors with her extensive experience establishing and growing technology leaders," said Dax Dasilva, Lightspeed Founder and CEO. "Brouillette's esteemed career transforming corporations for a new digital era adds another imperative voice of leadership that will drive our business forward."
Posed to serve the future of commerce
Further demonstrating the company's growth, Lightspeed recently announced its entry into a definitive purchase agreement to complete the landmark acquisition of ShopKeep, a leading cloud commerce platform provider based in New York City. 
Lightspeed has also released new innovations to support SMBs as they future-proof their businesses. This includes the recent launch of Lightspeed Subscriptions, a module that allows retailers to collect recurring revenue, and Lightspeed Capital powered by Stripe, a resource that provides select retailers with quick and easy financing. Within hospitality, this includes Lightspeed eCom for Restaurant, a solution helping food service users seamlessly transition their businesses online, and Lightspeed Order Ahead, a cost-efficient online ordering management system designed to facilitate takeout for restaurateurs seeking new revenue streams.