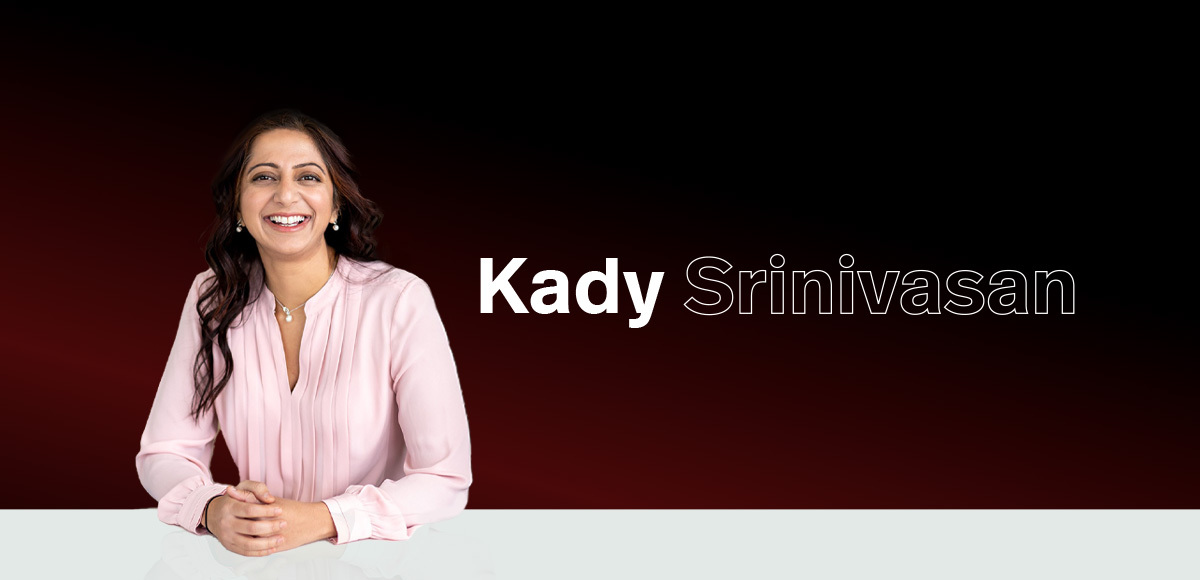 Kady Srinivasan joins Lightspeed to lead marketing as the Company continues to expand its leadership team to fuel strategic growth
Lightspeed Commerce Inc., the one-stop commerce platform for merchants around the world to simplify, scale, and create exceptional customer experiences, today announced that the Company has appointed Kady Srinivasan, former Klaviyo and Dropbox executive, as its Chief Marketing Officer, reporting to JP Chauvet, CEO of Lightspeed.
"We're thrilled to bring Kady onto the Lightspeed team as our new CMO with her vast experience scaling up SaaS companies, expanding businesses, and launching innovative cloud-based software solutions," said JP Chauvet, CEO of Lightspeed. "Her unique skill set will be pivotal for Lightspeed as we zero in on our target market of complex SMBs, raise brand awareness, and continue to roll out our flagship retail and hospitality products globally."
Srinivasan is a tenured executive with more than 15 years of experience leading, building, and scaling marketing efforts at retail, gaming, consumer products, and technology companies. In this new role, Srinivasan will lead Lightspeed's overall marketing strategy and build on the Company's position in the market to help drive strategic growth, innovation, and value for shareholders and customers worldwide.
"It is an exciting time to be joining Lightspeed," said Kady Srinivasan, Lightspeed's Chief Marketing Officer. "Now more than ever, the Company's technology plays such an important role in helping complex businesses thrive. I look forward to bringing my tech industry marketing  experience to advancing Lightspeed's position as one of the world's most innovative and fast-growing commerce companies. I can't wait to get started."
Srinivasan joins Lightspeed from Klaviyo, a SaaS marketing automation technology provider, where she served as SVP, Global Head of Marketing. Previously, Srinivasan was the Chief Marketing Officer at Owlet Baby Care, leading the global marketing and sales efforts that built brand equity, expanded the TAM, created demand and raised awareness of the company as a leader in infant health technology. Before joining Owlet Baby Care, Kady was Dropbox's Global Head of Marketing and Integrated GTM, where she led marketing for SMBs and consumers, driving considerable growth within two customer segments. Kady was instrumental in launching the Dropbox Business product brand and played a key role in Dropbox's IPO journey. Srinivasan also served as Senior Director of Growth and Integrated Marketing for Electronic Arts' mobile division. She is currently a Venture Advisor at Relay Ventures and a mentor for Girls Who Code. Kady holds an MBA from the University of North Carolina at Chapel Hill and a BE from RV College of Engineering