Company
Lightspeed Acquires ShopKeep to Accelerate Digital Transformation of SMBs Across the United States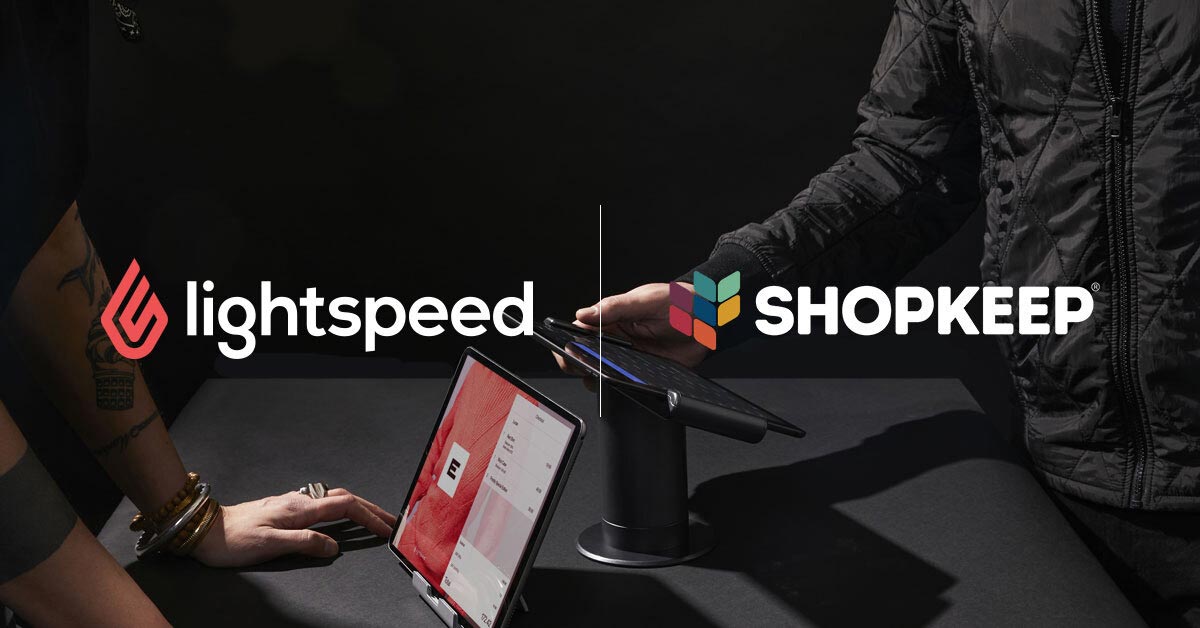 Lightspeed POS Inc. (NYSE: LSPD) (TSX: LSPD), a leading provider of cloud-based, omnichannel commerce platforms, recently announced it has entered into a definitive agreement to acquire ShopKeep Inc. (ShopKeep), a leading cloud commerce platform provider based in New York City. 
This acquisition reinforces Lightspeed's status as a clear category leader for complex retailers and restaurateurs seeking to modernize their operations as the global economy undergoes unprecedented digital acceleration.
Joining forces to serve merchants
COVID-19 is forcing independent businesses to urgently replace legacy point-of-sale systems in order to remain operational and safely adapt to evolving consumer behaviors. 
The scale achieved by the combination of Lightspeed and ShopKeep presents retail and restaurant business owners in the United States with enhanced resources to pivot their operations. Lightspeed's analytics, loyalty, eCommerce and payments modules, in addition to its multi-location solution, will offer ShopKeep's customer base the opportunity to enhance their capabilities.
The acquisition immediately expands Lightspeed's U.S. market share, allowing for increased investment in sales, marketing and research and development to capitalize on the increasing demand for modern, cloud-based, omnichannel commerce solutions. Following the closing of the acquisition, Lightspeed will serve over 100,000 customer locations worldwide, generating approximately $33 billion USD in gross transaction volume (GTV).
"ShopKeep's commitment to enabling independent businesses to dream big and rise above industry and economic challenges is deeply aligned with our own mission to power the future of commerce," said Dax Dasilva, Founder and CEO of Lightspeed. 
"This acquisition will bring ShopKeep merchants, small and medium-sized businesses that make up the backbone of the U.S economy, into the Lightspeed family, providing them even more crucial product innovation and world-class support as they drive the reinvention of American commerce."
Uniting over a shared mission
The acquisition will generate strong expected synergies resulting from increased GTV, the ability to leverage integrated go-to-market resources and a combined payments opportunity. 
Lightspeed's acquisition of ShopKeep will follow the successful integration of multiple premier platforms that experienced accelerated growth following their acquisitions by Lightspeed, including that of Montréal-based Chronogolf, Sydney-based Kounta and Berlin-based Gastrofix.
"We believe uniting with Lightspeed highlights and amplifies our shared vision to deliver industry leading commerce enablement for small and medium-sized businesses," said Michael DeSimone, CEO of ShopKeep. "Our partnership sets the stage to help business owners navigate through challenging times, keep pace with rapid change and adapt quickly to meet the rising demands of today's customers."
Details of transaction
ShopKeep generated revenue of approximately $50 million and GTV of approximately $7 billion in the trailing twelve month period ending September 2020. 
Lightspeed will acquire ShopKeep for a total estimated consideration of approximately $440 million, satisfied by way of payment on closing of $145.2 million in cash and the issuance of 9,500,000 subordinate voting shares in the capital of Lightspeed. The deal, which is subject to customary closing conditions and post-closing working capital adjustment, closed before the end of the company's quarter ending December 31, 2020. 
Additional details regarding this transaction were communicated during Lightspeed's Fiscal Second Quarter 2021 Financial Results Conference Call, scheduled for Thursday, November 5, 2020.
RBC Capital Markets acted as advisor to Lightspeed on the transaction.