Company
Lightspeed to acquire Ecwid and NuORDER to unify commerce ecosystem and ignite business creation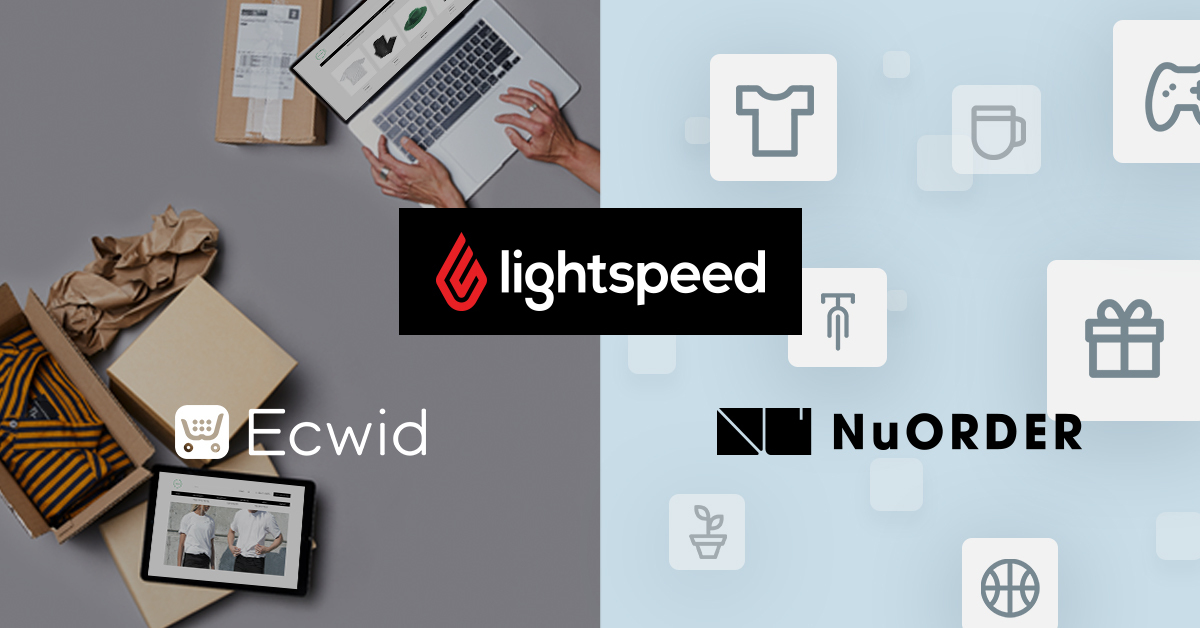 Acquisitions accelerate Lightspeed's transformation to complete commerce platform for businesses throughout the world
Lightspeed (TSX: LSPD) (NYSE: LSPD), the one-stop commerce platform for merchants around the world to simplify, scale and create exceptional customer experiences, today announced it has entered into definitive agreements to acquire two global leaders in digital commerce. Once closed, the acquisitions will provide Lightspeed customers new entry points to the digital economy, unprecedented supply chain management as well as increased opportunities to provide outstanding customer experiences online. 
Over the past year, commerce has fundamentally transformed for the businesses that make up the backbone of the global economy. New businesses need fast and easy ways to sell online, while established merchants plan to invest even more in the tools and experiences that will unite their digital and physical operations. Lightspeed will acquire Ecwid, a US-based best-in-class global eCommerce platform, that allows customers to create standalone businesses in minutes. Once integrated, the combination of Lightspeed and Ecwid will help merchants reach shoppers where they are, whether on social media or digital marketplaces, ushering in newfound selling flexibility and omnichannel experiences. 
In addition, following the strong initial reception and success of the Lightspeed Supplier Network, Lightspeed has announced it has entered into a definitive agreement to acquire NuORDER, a transformative digital platform connecting businesses and suppliers. Together, Lightspeed and NuORDER will create an industry-leading bridge between the merchant and supplier experience, simplifying product ordering for retailers and offering brands crucial insight into how their products move. The acquisition will capitalize on the early success of the Lightspeed Supplier Network and accelerate the growth of Lightspeed's financial services offerings, including Lightspeed Payments and Lightspeed Capital, while establishing the company as a global distribution network for leading brands, such as Canada Goose, Converse and Arc'teryx.
"By joining forces with Ecwid and NuORDER, Lightspeed becomes the common thread uniting merchants, suppliers and consumers, a transformation we believe will enable innovative retailers to adapt to the new world of commerce," said Dax Dasilva, Founder and CEO of Lightspeed. "As economies reopen and business creation accelerates, we hope to embolden entrepreneurs with the tools they need to simplify their operations and scale their ambitions."
To learn more, read our official press release.