Creative, flexible and thriving : Lightspeed named one of Montréal's Top Employers for 2023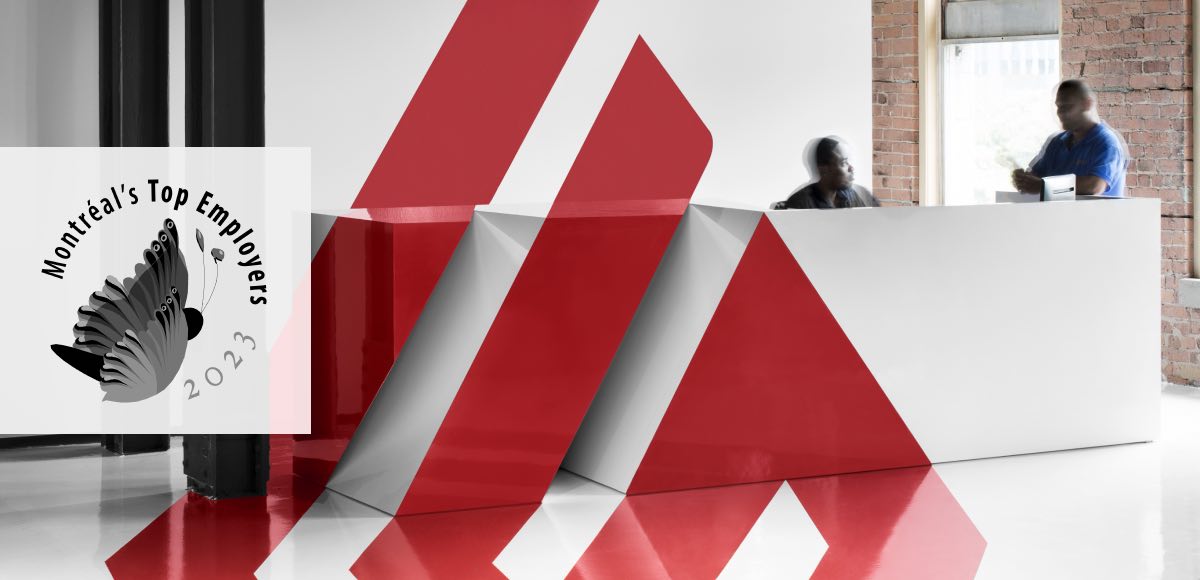 Lightspeed Commerce, the one-stop commerce platform for merchants around the world to simplify, scale, and create exceptional customer experiences, is proud to be named one of Montréal's Top Employers for 2023. The announcement was made this morning by Mediacorp Canada Inc., organizers of the annual Canada's Top 100 Employers project.
Montréal's Top Employers recognizes organizations in the Greater Montréal area that offer exceptional workplaces. According to Kristina Leung, managing editor at the Canada's Top 100 Employers project, "a thriving workplace culture, unique benefits and supportive policies that prioritize employees' wellbeing are key factors that distinguish this year's Montréal's Top Employers."
In addition to an unlimited time off policy, volunteer days, an equity incentive plan and access to virtual healthcare and mental health services, Lightspeed also provides "generous referral bonuses as an incentive for employees to recruit friends." Employees at the Montréal headquarters are served fresh hot lunches in the brand new cafeteria, and can gather for coffee, smoothies, fresh juice and ginger shots at barista stations across the office.
To decide on which employers make the list, editors at Canada's Top 100 evaluate nominees according to the same criteria as the national competition. They also compare nominees to other organizations in their field to determine which offer the most progressive and forward-thinking programs. The annual competition is open to any employer with its head office in Greater Montréal, regardless of size and whether they are in the private or public sector.
Take a look at career opportunities at Lightspeed across Canada or around the world. 
For more information, please visit: lightspeedhq.com
On social media: LinkedIn, Facebook, Instagram, YouTube, and Twitter
Top 100 Employers on LinkedIn