Company
Q1 FY23 Recap: As consumers return to in-person habits, Lightspeed delivers as commerce platform of choice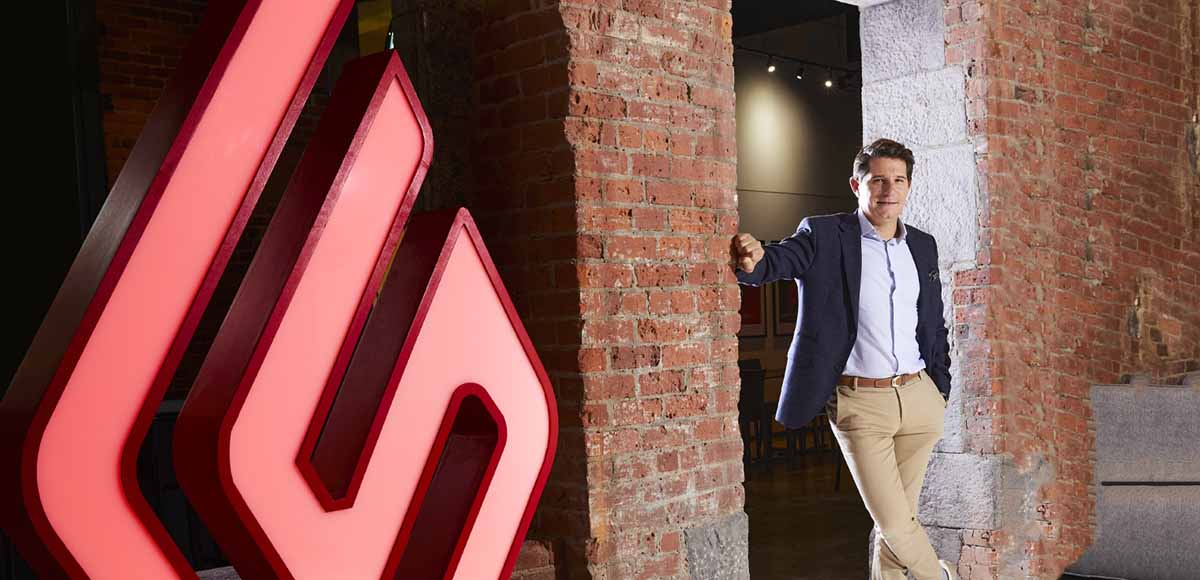 This morning, I had the pleasure of briefing analysts, the media, and our investors on the financial results for Q1 of Lightspeed's fiscal year 2023. 
I'm thrilled to share that we delivered revenue of $173.9 million, coming out ahead of our previously established outlook of $165M to $170M. Overall revenue grew 50% and GTV grew by 36%. To see our full earnings analysis, read the press release here.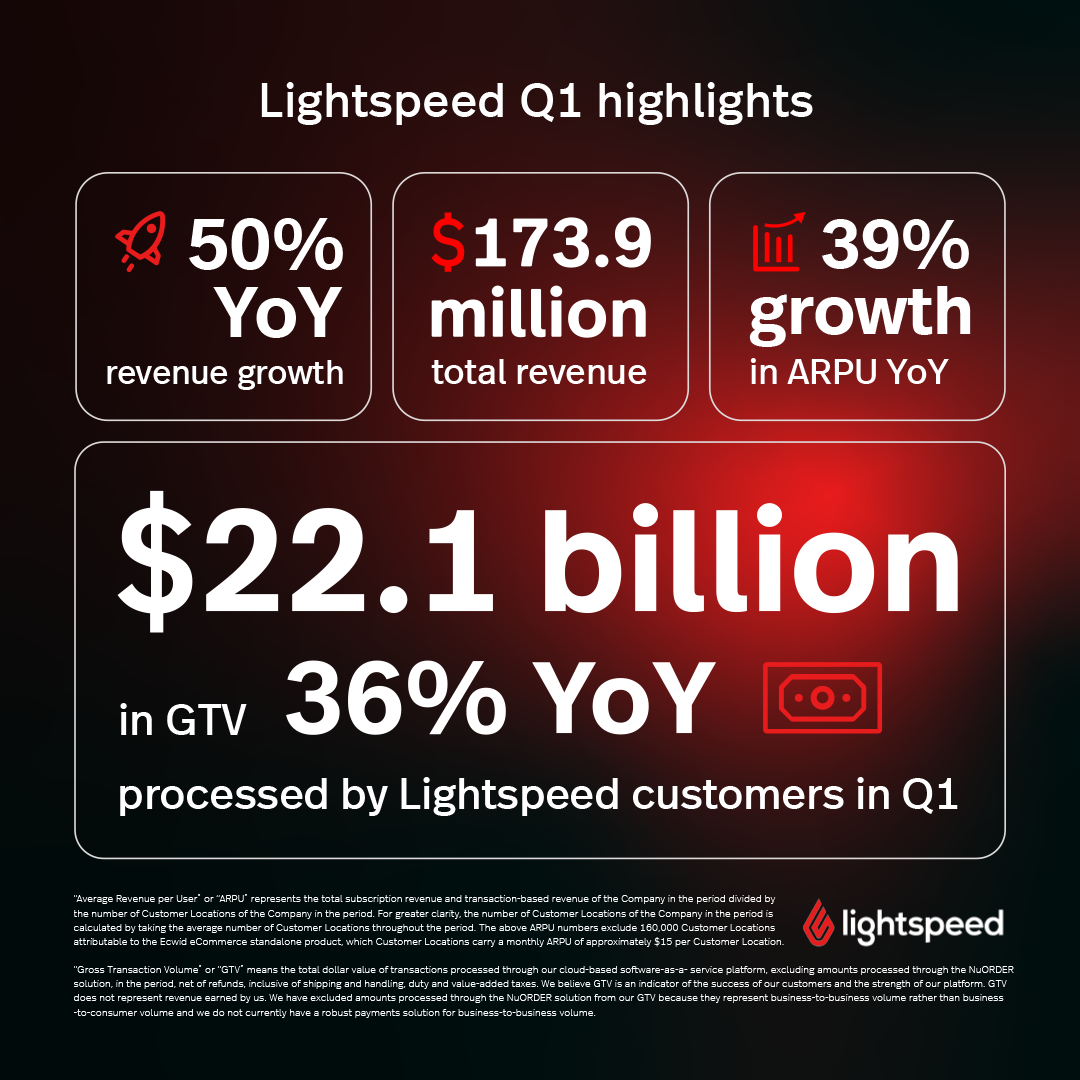 To be clear, we know we're not immune to the current macroeconomic conditions, nor are we downplaying the risks. However, our customers and prospects are finally feeling the freedom of a post-pandemic world with the return to physical shopping, and new business creation remains strong among SMBs. Our performance in Q1 served to confirm what we have long believed: we don't live in a digital-only world; people still want to shop in-store and dine in person. And this is a positive influence for Lightspeed that we believe should help to mitigate any challenging macroeconomic conditions.
Beyond these renewed in-person shopping and dining habits, there are several reasons to remain confident in our ability to achieve our FY23 objectives. For example:
Our approach to the market remains consistent. We will remain focused on adding complex, high GTV SMBs that can take full advantage of our comprehensive software platform and adopt payments. These customers generally deliver higher ARPU, lower churn and superior lifetime value, not to mention they are much better positioned to weather any economic downturn.
Our Payments business presents us with a tremendous opportunity. The proportion of our GTV that is going through our Payments solutions remains in the low double-digit range. With Payments today available to the majority of our core markets, excluding customer locations attributable to our Ecwid eCommerce standalone product, our focus is to get as many merchants as possible on-boarded onto our powerful solution. 
Merchants are turning to technology to help them do more with less. With supply chain issues and labor shortages causing disruptions in every industry, Lightspeed's technology can help merchants automate and simplify their operations, better manage their inventory and improve their profitability. We empower merchants and their employees to become more productive so they can better serve their customers and drive business growth. 
Merchants are increasingly looking for a one-stop shop for all of their needs — and this will likely become more important  if economic conditions deteriorate. If merchants are relying on separate vendors for their POS, eCommerce and payments solutions, they create unnecessary complexity in their operations, lose valuable insight because of siloed data, generate extra work to reconcile these disparate systems and — to top it all off — can end up paying more at the end of the day. Lightspeed is the antidote to this complexity, and we are increasingly seeing both new and existing customers come to us for this reason.
Our new flagship offerings — Lightspeed Retail and Lightspeed Restaurant — are not only the best products we have ever delivered; I believe they are the best in the industry.
Finally, our team is second to none. I want to acknowledge the incredible work of Lightspeeders around the world that drove our success in Q1. They continue to bring passion and creativity to helping our customers in the retail and hospitality industries navigate unprecedented times.
This list is what has me feeling encouraged that we will maintain our strong performance despite any macroeconomic challenges we may face. Lightspeed is — and has always been — an omnichannel commerce platform. This return to in-person shopping and dining is our bread and butter, and will have tremendous influence on this company's success. 
Read the full press release here.