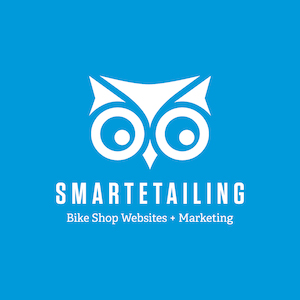 Link your Lightspeed Retail POS to your SmartEtailing website for inventory uploads and order exports.
Invite returning customers and engage new customers with your up to date in-store inventory.
Enhance customer service and payroll efficiencies with streamlined online order processing. Send complete orders from your website to Lightspeed for easy inventory management.
Bike shop websites by bike shop experts contribute to our 99% retailer retention rate.
The right website and POS integration makes your business easy to find, accessible, and relevant. With SmartEtailing, your bike shop can have a fully automated online store that looks and functions great on any device.
Make it easy for shoppers to find your products 24/7.
Save time with a pre-built cycling product catalog.
Automate pricing and availability with POS integration.
Expand your selection with over 40 supplier integrations.
Receive unlimited technical support from bike shop experts.
Sell even more and attract online and in-store traffic with custom design and marketing services.
Product:

Retail