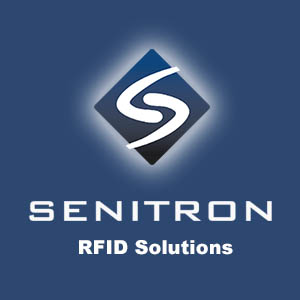 Senitron's RFID inventory solution is the world's most robust, user-friendly, and complete RFID solution for Lightspeed users.
The Senitron RFID inventory solution works seamlessly to allow Lightspeed users to start printing RFID labels and thereafter enables using a Handheld RFID scanner to perform inventory cycle counts 2800% faster than any other method. Upon finishing the RFID cycle count users can push the inventory counts, with a click of a button, back into Lightspeed to correct its inventory counts.
In addition to enabling super-fast inventory counts, the solution has many other benefits.
Top Most Liked features include:
RFID Transfer-slips – Use the Senitron Handheld RFID scanner to quickly create a Lightspeed transfer slip to a destination location, and in the destination use a handheld RFID scanner to quickly receive and audit an incoming transfer slip.
RFID Geiger Find – Use the RFID handheld scanner to quickly find the desired item amongst thousands of other inventory items with audio and visual ques.
Mapping Visualization – Senitron's RFID solution is the only solution in the world that offers mapping technology with the handheld RFID scanner. Organizations can upload simple floorplan images into the Senitron software, and after a handheld RFID scan inventory, users can quickly see where items were located on the floorplan.
Scan & Print – This feature makes it super easy to convert your non-RFID inventory to RFID inventory. Simply barcode scan any non-RFID inventory using your Senitron handheld RFID scanner, and instantly an RFID equivalent of the same label will print and you can apply it to the inventory item.
Inventory Compare – once you perform an RFID inventory cycle count, you can quickly look at the Senitron inventory compare dashboard to see exactly how accurate your Lightspeed inventory is in comparison to RFID read inventory. This page makes it super easy to compare and identify discrepancies. Once done, with a couple of clicks, the inventory gets updated into Lightspeed, and a sync-report card gets emailed to you.
Automatic Inventory Movement Detection – Deploy fixed RFID readers between various zones to auto-track inventory movements. (E.g., backstock/salesfloor, warehouse 1 / warehouse 2)
Unauthorized Alerts – Deploy fixed RFID readers at the exit points to track and alert when items leave the premises, and if desired to set off alerts audio/email/SMS.
Category:
Product:

Retail