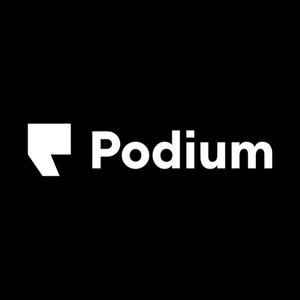 Through the power of text, Podium enables local businesses to win more customers, improve operational efficiency and deliver better experiences with easy-to-use growth, communication & payments tools.
By integrating Podium with your Lightspeed Retail account, you can reduce manual data entry through syncing contact information, allowing you to keep customers notified via text message whilst also driving your reputation online with automated Google review invitations.
Seamlessly sync customer contact data into Podium Automatically
Automate SMS Google Review invitations
Send SMS shipping notifications (R-Series only)
A few years back, Eric (Co-Founder and CEO) got a frustrated call from his dad. His dad's tire shop had plenty of happy customers, but only a handful of angry ones were leaving reviews. So we built a product that made getting more reviews as easy as sending a text. As we set out to solve the same problem for local businesses everywhere, we realized that messaging with customers wasn't just the better way to get reviews—it's the better way to do business. We've since built a multi-product platform that's modernizing the way local business gets done.
Category:
Product:

Retail