Chez Tousignant
Montreal, Canada

Back in 1916, the name Tousignant brought to mind a family-owned chain of grocery stores that used the now iconic brown paper bag with ropes handles. Tousignant & Frères was a name that stood for family values, quality and local goods — essentially all things great about la belle province.

When the masterminds behind Little Italy's Impasto and Gema Pizzeria, Stefano Faita and Michele Forgione, decided to open a casse-croûte that would pay homage to the specialities of Quebec, it seemed only fitting to name it Chez Tousignant (and even more so when their third partner and executive chef of Chez Tousignant, Yann Turcotte, revealed that Tousignant was also his mother's maiden name).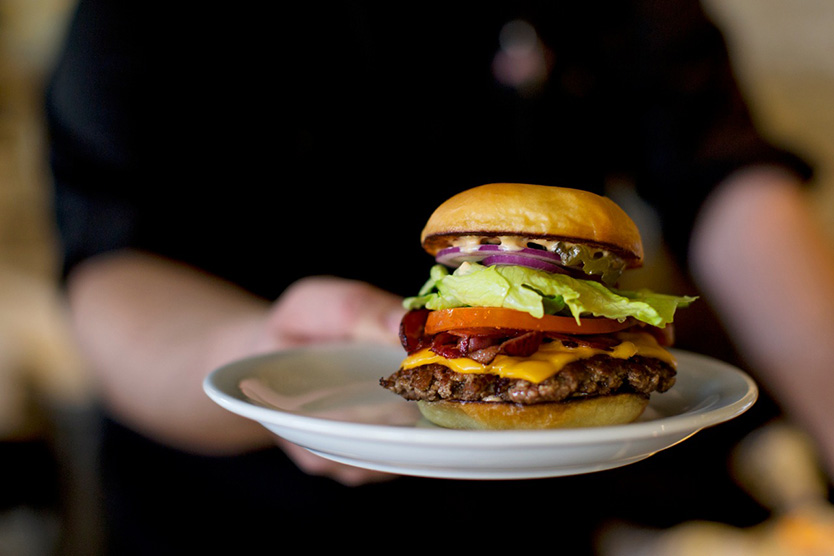 Even after the success of their first two restaurants, Quebec born and raised, Stefano Faita, still felt that there was something missing from Montreal's vibrant Little Italy. That something was a casse-croûte style restaurant that boasts Quebecois favourites like hot dogs and poutine that was made with fresh and high-quality ingredients. Handmade burgers and sausages, daily fresh baked buns, rotisserie chicken and poutine with an Italian twist are all on the menu at Chez Tousignant and bring a touch of Quebec nostalgia to the neighbourhood.
"

It's user-friendly, graphic and easy to manipulate. Now I don't have to wait for my manager to pull reports. I can do it myself first thing in the morning!

"
Stefano Faita
Even though the foundation of Chez Tousignant revolves around old-school favourites, the owners added a modern touch with Lightspeed Restaurant.

If you're looking to add a modern touch to your restaurant with better insights, streamlined front and back of house operations, then give Lightspeed Restaurant a try.