Increase your exposure with the Chronogolf Marketplace
Gain access to thousands of golfers looking to book tee times in your area. The Chronogolf Marketplace allows you to reach a larger audience and attract new clientele.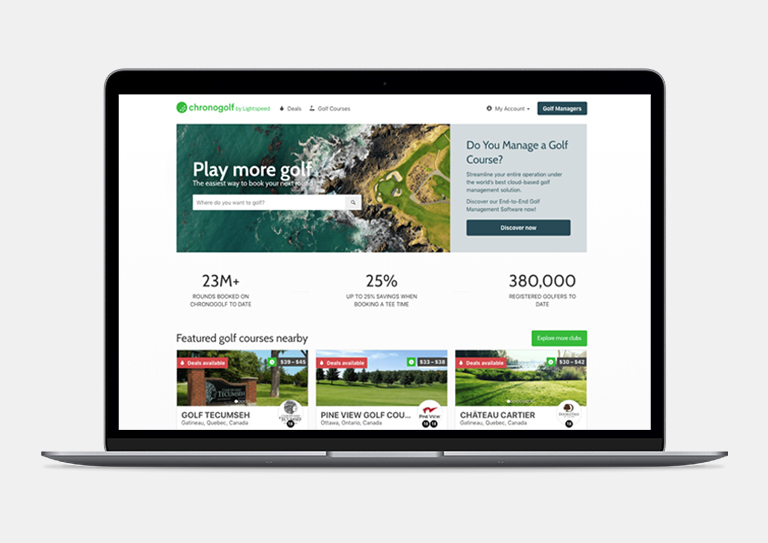 Increase your online visibility.
Increase bookings by giving golfers another avenue to find your course online.
Easy access to golfers looking for tee times online
Become a customer and get listed on the marketplace for free
Golfers can quickly see which courses are offering promotions using the interactive map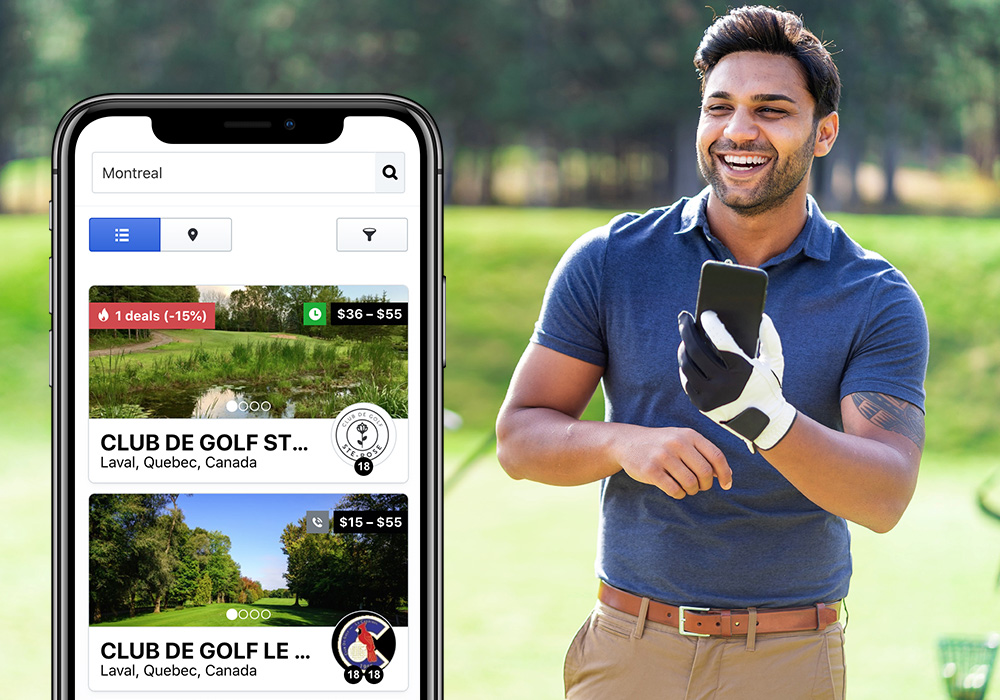 No Website? No Problem.
With a dedicated page for your golf course, your profile on the Chronogolf Marketplace can act as a point of information for golfers.
All of your course information is listed on your Chronogolf Marketplace page
You control the information on your page and you can change it at any time
Reduce calls to the pro shop and let golfers book online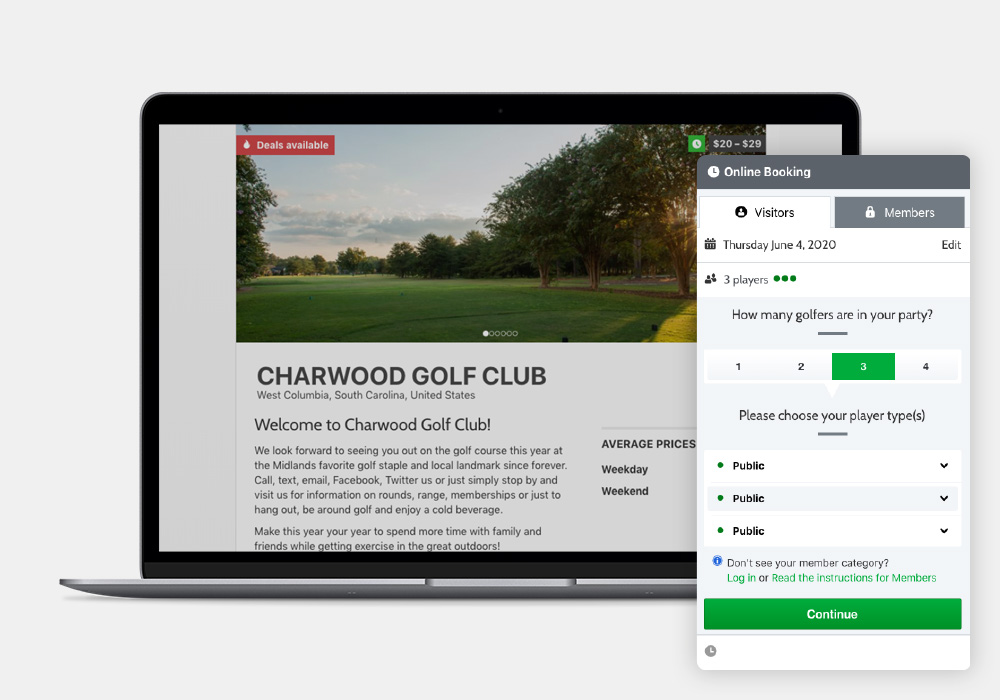 Promote your discounted tee times.
Turn your least popular tee times into your most sought after ones with discounted tee times online.
Add discounts to get featured and attract more golfers
Attract budget conscious golfers to fill your unsold tee times
All tee times from your tee sheet are automatically synced with the marketplace