Ski and snowboard shop point of sale
Our Ski and Snowboard POS system is web based. It's powerful, extremely fast to set up and incredibly easy to use.
Different from other POS systems
With Lightspeed Retail, you can take your register with you wherever you go. Your Ski and Snowboard Shop can access sales records, inventory and reports from anywhere there's an Internet connection. Forget about viruses or crashed computers too — as long as you have another computer with Internet access, you can view your data, safe and secure, just as left it. Finally, never worry about POS software updates and installations or backing up data — we do that for you. It's an awesome feature that'll save you more than time and money!
Included customer service
Lightspeed Retail has thrived because we listen to our customers. We've designed our software around your needs. The moment you use our software you'll see how easy it is to use, however, should you have an issue our team is ready to help you resolve the problem as quickly as possible. Your Ski and Snowboard shop staff will feel comfortable coming to us for any questions or concerns.
Easy to use
We've been building and improving our software since 2004. Everything at Lightspeed Retail is designed to make your experience with our software and our company as easy as possible — for you. Set up is so simple, your Ski and Snowboard shop could start making sales today!
Lightspeed has been featured by:
"Lightspeed allows shop owners to create an online presence by processing sales that occurs on their website and at their physical store location."
Wall Street Journal
"Lightspeed, which differentiates itself from competitors like Square and PayPal with its back-office software, is gearing up for expansion."
Venturebeat
14-day free trial
Introduction to Lightspeed Retail
Try every feature - add unlimited users - no credit card required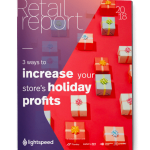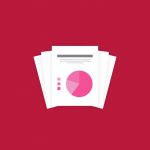 5 Retail Reports You Need To Run Before The Holidays
During the holidays, what are you basing your decisions on? What retail reports do you need? Find that information in Lightspeed Analytics!