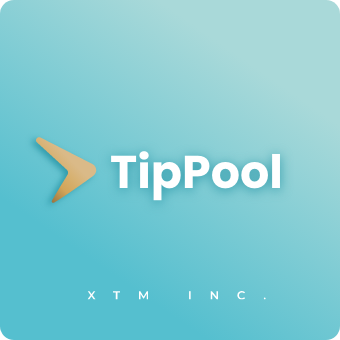 All-in-one tip pooling software. From your Lightspeed POS to the calculator, then straight to your team, everything is automated. Save time, reduce costs, eliminate errors, and increase your profitability, with this simple tool. Plus, you can distribute digitally right from the platform. No excel sheets or cash required.
TipPool is a simple to use digital tool, tailor-made for tip sharing among staff. Your data is synced from your Lightspeed POS and calculations are done automatically. It takes the total gratuities in the pool, divides it based on points or percentage and shares it evenly among all staff in the pool; taking hours worked and job weights into consideration. Just set your tip rules once and let it run automated pool calculations daily. No more hands in the pool!
Customize your pool to meet the needs for your restaurant, assigning unique rules for each role in each service. You have complete control over how the tips are calculated and distributed. You can also edit the tip rules any time you want.
Everything is automated. All the calculations are done instantly with your tip rules in mind. If there is a slight change in the tip pool, you can override it and it will recalculate based on the changes you made.
Improve your margins by reducing the human interaction in the calculation process, all numbers come straight from the Lightspeed POS. All you need to do is to review and make edits if needed.
Simple automated tip pooling software to save time & money. From POS to TipPool, calculations are handled instantly. Plus flexible rule setting that is as unique as your menu! 
Sync with Lightspeed's POS to ensure payouts are accurate down to the cent, problem free reconciliation with built in reports.
Set the rules such as hours, points & roles that can participate in the pool. Add as many as you need and make changes at any time.
Manage pools for multiple locations all under one account.
Eliminate spreadsheet errors & mistakes.
Know exactly how much is in the pool and what percentage of sales contributed.
Full transparency = happy employees. Improve employee satisfaction and loyalty by allowing them to see pool breakdowns in real-time.
Export the reports to share with your team or so you can payout however you'd like. Use our today platform for digital payouts or another method that works for you.
---
Bonus! With Todays Payouts…
Eliminate time spent on trips to the bank and counting out cash for payouts of gratuities and wages.
Instant notifications to employees via SMS test message after each payout, no more inquiries on when they will be paid!
"This program has streamlined my business… I can now distribute funds from anywhere in the world and at any time. Simply wonderful."
Sign up for Tipstoday and start running a more efficient business by going digital! Click the button below for more on how to activate this integration.
Category:
Product:

Restaurant,

Retail