Time to ditch your reservation book
Let one of our experts walk you through our solution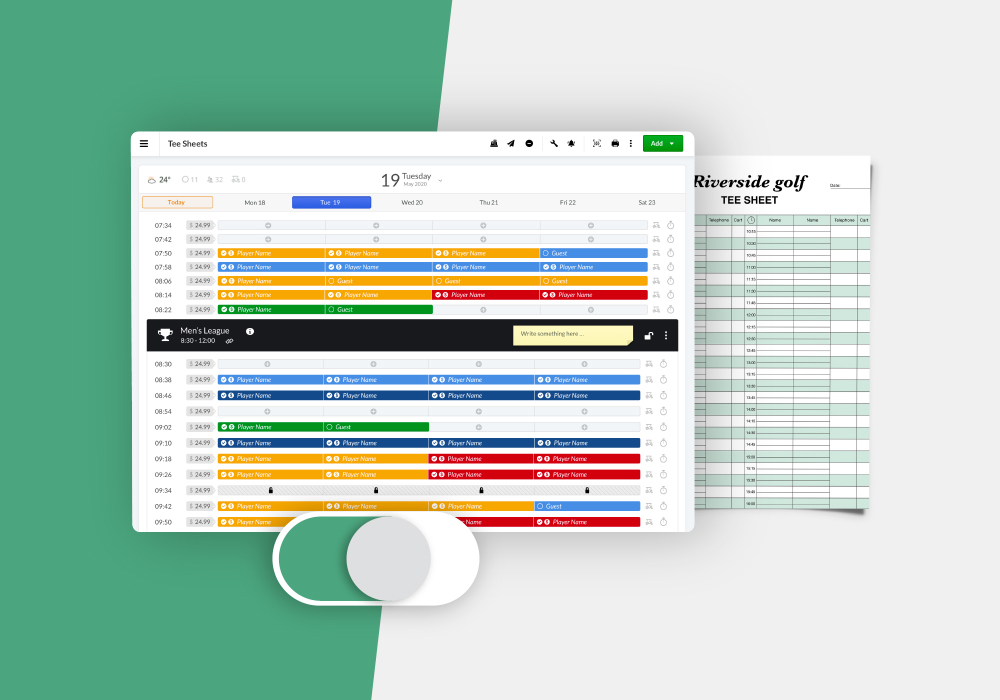 Shifting your operation online is simpler than ever.
Get personalized onboarding, easy-to-use technology and top-of-the-line customer service with Lightspeed Golf.
Personalized onboarding
Easy-to-use technology
Top-of-the-line customer service
Only pay for what you need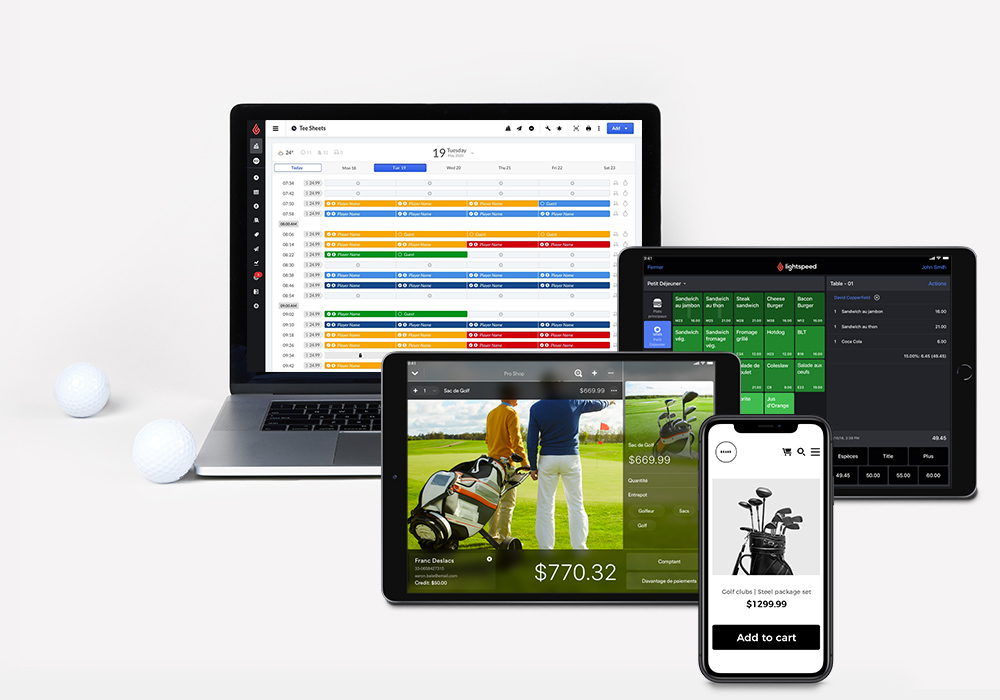 "The onboarding process was a breeze, during which we received a ton of support and were set up for success. Being a resort facility, we often train new staff. Having a user-friendly, easy-to-learn application makes training very simple. The live chat feature is incredibly helpful in that you are never stuck searching through help pages to fix a problem."
Cameron Duncan, Head Associate Professional and Operations Manager, Algonquin Resort
An efficient, flexible and reliable solution
Cloud based solution
Tee Sheet, Online Booking, House Account… Get access to a complete golf management solution from any computer without any installation.
Full support, all the time
Lightspeed gives full support coverage every day of the week and is available to all customers through a built-in chat widget on the tee sheet.
Subscription based payment
With Lightspeed, you are never locked into a contract. You pay monthly and have the option of opting out at any time with no penalties.
Monthly updates & improvements
Lightspeed will never fall behind the curve. We are constantly adding features, tools, and updates based on your feedback.