This year, Black Friday and Cyber Monday fall on November 24th and 27th and we're sure you've noticed that this shopping event isn't what it used to be. The term Black Friday first saw the light in Philadelphia in the late 50s when cops used the expression to describe the chaotic herds of people leaving the city the day after Thanksgiving. Following the long recession in the early 80s, it was only later in that decade that the term was repurposed by retailers to instead indicate the day they finally made a profit, thus turning their balance sheet totals from red to black. At its peak, about 60% of Americans participated in the bargain extravaganza as well as 80% in the UK. Nowadays, the hype has definitely diminished. But why? You'd think that crazy deals and the potential to save would never lose its popularity among consumers, especially to price-conscious millennials. The fact is, a lot of different factors are to blame in the decrease in traffic and as with many other changing market trends, Gen-Y's are right at the heart of it.
Black Fri….Month?
One of the more drastic changes to the shopping event is the fact that it's no longer just one day. In fact, Amazon started becoming very aggressive with their sales as early as the day after Hallowe'en and many retailers followed suit by FOMO. According to market studies, this change was specifically made to satisfy millennial shoppers and their preference of a longer holiday shopping season. If you hear people complaining that it's October and the shelves are already filled with Christmas items, for example, chances are they're older.
Despite seeing a large increase in the overall average of disposable income, sale traffic on that Friday has been decreasing year after year. One of the highest rates of participation was seen in 2015 with 59%, followed by a considerable drop in 2016 with 51%. Unfortunately, 2017 isn't shaping up to be much better. There simply is no urgency to go out and get the deal anymore. If we don't get it today, we can get it tomorrow, or the week after, or even online for that matter (but we'll get to that).
With global borders shrinking and mobile shopping becoming more and more accessible worldwide, timelines for shopping events are becoming blurrier. Consumers get flooded with deals and "the biggest sale ever" discounts on a daily basis. A whopping 64% of shoppers this holiday season will have at least begun their shopping before Black Friday week and near a third will already be done by that time.

Shifting Trends
With new and modern traditions like "Friendsgiving" and "Friendsmas", discount and dollar stores are in for a treat this holiday season. Kitchen items like cookware and small appliances have also seen a considerable increase in popularity during this time of year.
But that's not the only way millennials differentiate their perception of family or tradition. There are more animal-lovers in this generation than in any other before. They treat pets like family and often, Fido's needs are put before their own. In fact, 86% of them are more likely to splurge more on an item for their pet than they would for themselves. Gen Y's will outspend everyone else this season with an average of $81 per pet household. It's a good time to own pet store.

Contrary to older generations, 33% of a millennial's disposable income will be spent on themselves; most likely on apparel or electronics, but especially experience-based items like entertainment or travel. Younger consumers are a lot pickier about where they buy. If they had to choose between two different locations for the exact same item, price would definitely be a factor (more on this later), but beyond that, they would probably choose the brand they identify most with. They expect the brands they chose to have purpose; to act as an extension of who they are and what they value.

According to the Boston Consulting Group, millennials are a $1.3 trillion market annually (that's right, trillion) and they don't respond to ads or promotional offers the way their parents did because they've grown up surrounded by so much more of them. In fact, on average, a person is likely to see 5000 ads everyday. Brands will need to bring their A-game and sophisticate their marketing efforts if they want to impress them. Bottom line, the discounts don't matter really, the added-value is what really gets (and keeps) their attention.

The right deal at the right time
Yes, millennials are more sensitive to price because unfortunately, higher salaries don't translate to higher purchasing power. Everything is marginally more expensive than it was back in the day and these individuals look to stretch every penny as far as it could possibly go.
But that's not the only thing millennials are stingy about. Because of the great variety of physical and digital retail options this holiday season, Gen Y's will be very sensitive about their time.
Rare are the days they go out to aimlessly browse in a store because, "ain't nobody got time for that!". Most will use mobile technology to help them find the best deals in a fraction of the time, regardless of whether they shop online or in-store. In fact, 72% of offline millennial shoppers use their phones to compare prices to make sure what they have in front of them them is indeed the best deal.

Giving back
A whopping 81% of millennials are estimated to donate to their favorite cause this holiday season and if you think they don't expect the same from you, you're losing sales. In fact, younger consumers have confirmed that they're more inclined to purchase or support a company that contributes to a greater good. Moreover, 60% of consumers show a higher level of respect to companies that donate or are involved in the community and a third of them purposely plan to spend more in those establishments.

For our American friends, a practical example would be to stay closed on Thanksgiving day. The majority of retailers who choose to stay closed say it's because it doesn't align with company values and that it would damage employee morale. Now, we know what you're thinking; I can't do that, I'll lose so many sales if I stay closed. Theoretically, this makes sense but in reality, you'll probably end up making more. How? you ask. E-commerce! Even though your physical doors are shut, your digital ones are wide open. Which is quite convenient since Thanksgiving is the day of choice for hundreds of thousands of millennials to shop online in the comfort of their home. The next day, you'll also benefit from your customer's desire to spend more simply because you chose to value your employees and their right to time with their families on Thanksgiving. Talk about two birds, one stone.

Independent retailer is the new black
A common misconception is that Black Friday only benefits big box companies like Amazon, but just last year (2016), Lightspeed eCom customers alone made over $2 million on both Black Friday and Cyber Monday, respectively. Notice how both those days made about the same amount yet only one of them is specifically dedicated to online shopping? This is a clear example of the changing trends among consumers.
In an effort to make this shopping event more accessible to independent retailers, Small Business Saturday and Giving Tuesday were born and the response has been staggering. In fact, SBS generated over $16 billion in sales in the US last year and that number is set to increase this year. That's billions of dollars straight into small business' pockets. The reality is, independant retailers have that extra touch that bigger companies just can't compete with; they offer personalized attention. Faceless transactions just don't do it anymore; your customers want to feel valued and appreciated. Now that is some seriously good news for small businesses.

Easy as 1,2,3…
Convenience is something we all seek regardless of our generation bracket. But more than any other demographic, it is millennial parents who opt for alternative delivery methods the most. Whether it be delivered straight to their door, to a third party, buy online then pick-up in store or a drop-off point, Gen-Y's demand an easy checkout process.
And if that weren't enough, free shipping and returns are also among the highest ranked necessities of an online store. At 90%, almost all of virtual shoppers say free shipping can make or break a sale. With one-click checkout and next-day delivery on Amazon, expedited shipping with tracking has become the norm; anything less is simply unacceptable.

One strike, you're out!
Research shows that 90% of millennials have their phone on them at all times. When they're not browsing social media or texting, they may be shopping. As we now know, millennials are very avid mobile shoppers whether it be to make a purchase directly on their smartphone or to compare prices on-the-go while shopping in-store. That being said, if your site isn't optimized for mobile devices, crashes, takes time to load or is difficult to navigate, you're losing sales not only online but even in-store. Crazy, right? According to Google, when people have a negative brand experience on mobile, they are over 60% less likely to purchase from that brand in the future.
This shift is putting strong pressure on retailers. They either have to get online and invest in an eCom platform or really buckle down on deals to get consumers out into the cold and into their stores. This is where Lightspeed Omnichannel shines. Bringing your retail store online has never been easier to do. The constant flow of information and data between both POS' is done in real-time, making your business run seamlessly while keeping a consistent experience for your consumers no matter which way they choose to shop. In fact, there's never been a better time to make it happen. Lightspeed now offers free (no seriously, free!) eCom with any yearly subscription to Lightspeed Retail with payment processing or analytics add-on. We like to call it #Freecom but you could call it a game changer.

Social media knows best
Traditional advertising isn't creating the traction it used to. Millennial moms are among those who are the least influenced by them (80%) and rely the most on blogs, social media and authentic influencers.


This year, internet advertising is set to surpass traditional TV advertising for the first time. According to PwC analysis, internet advertising will reach $93.5 billion by 2020 compared to $81.7 billion for TV.

Lightspeed is standing up for independent retailers all over the world. This holiday season, we want to give every business the same fighting chance with #Freecom. So what are you waiting for? Click that button and start your free 14-day trial today to see the crazy new heights Lightspeed POS can take your shop to.
Don't get blindsided
Are you ready to conquer this holiday season?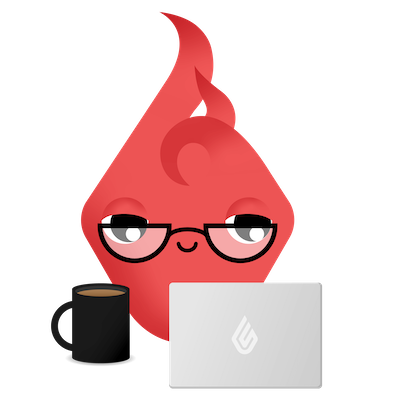 News you care about. Tips you can use.
Everything your business needs to grow, delivered straight to your inbox.