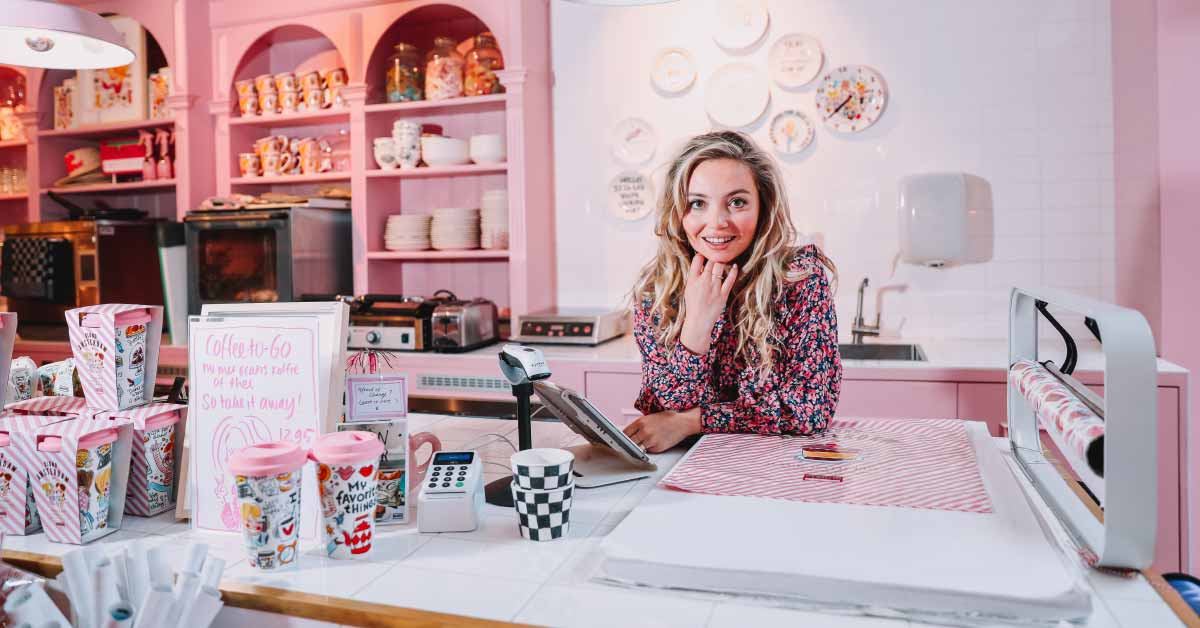 You've mastered the art of brewing an exceptional cup of coffee, but choosing the ideal coffee shop design and layout, especially if you have a small space, may be out of your comfort zone.
Coffee shop design is crucial for drawing in customers and enticing them to return, making it absolutely important to get right. After all, the goal is to grow a loyal customer base that turns to you for their morning coffee before any other store. The following five elements are essential ingredients for designing the perfect coffee shop business. Whether you have a small space that you need to utilize strategically or you have ample room, this guide will help you maximize creating a coffee shop that turns into a thriving local community hub.
Make your cafe a modern-day success
Cash registers are so yesterday. Learn how Lightspeed Restaurant POS can equip your cafe with stronger tools to optimize your operations.
A clear concept that appeals to your target audience
The first step to designing your coffee shop is to choose an aesthetic that will appeal to the customers you're trying to target. Will your shop look old-fashioned? Modern? Tongue-in-cheek retro? Sophisticated? Fancy? Relaxing? Child-friendly? Healthy? French? Your coffee shop's design concept will largely depend on your target audience. A crowd of retirees will have different tastes and expectations than a group of young professionals.
Determine your coffee shop's target audience, design concept and even it's name and make sure that you are 100% clear on it to ensure consistency across the other key aspects of your business.
Outdoor signage and storefront design
Enticing customers can be difficult for the new kid on the block. Choosing a name, exterior design and signage that reflects not just your coffee shop, but your staff and products as well, can be a challenging task, but it's key to establishing a strong brand identity.
What will the exterior of your coffee shop look like? Will you have outdoor seating? Or will it be conceived in a way that discourages patrons from hanging out in your establishment? You also want to consider any design restrictions imposed on your coffee shop by the community or venue location. Your coffee shop's design should instantly convey the concept you have in mind. For example, if your coffee shop is intended to be modern and sophisticated, shabby chic shutters and geraniums on the windowsills might not be the best choice.
Anyone who has ever owned a brick-and-mortar business will tell you that good signage not only helps you tell a good brand story, it's key to overcoming the hurdle of getting customers inside your store. Again, your signage should reflect your coffee shop's design concept. For example, reclaimed wood is an excellent choice for an old-fashioned coffee shop sign.
The same is true of the font used on the sign. Make sure that your sign is easy to read and distinctive. Signage is part of the overall coffee shop's design and should look right at home in the storefront. At the same time, it needs to stand out so that people passing by can quickly identify what your business is and has to offer.
Coffee shop equipment
Once you have a clearly defined concept and location picked out, you'll need to purchase all of the necessary equipment to make your coffee shop happen.
Be sure to design your coffee space around your equipment rather than leave your equipment as an afterthought. Not accounting for which equipment will need to go where may mean you'll need to sacrifice equipment and product quality. Plus, it doesn't get much worse than having to start from scratch because your kitchen layout doesn't accommodate that premium espresso machine, coffee shop point of sale system or set of commercial coffee roasters that you need to properly serve your customers.
In-store layout and design
Getting guests in the door is just the beginning. How you choose to design your coffee shop's floor plan and interior is equally important. From your choice of color scheme, artwork and wall decor, to the counter, dining area, seating area, display cases, menu board, restrooms and even your point of sale, your concept should be evident throughout your entire coffee shop.
Choose materials, colors and lighting that creates your desired mood. While you're at it, consider the unique charms of the space itself. Is there a focal point in the space? How might you be able to take advantage of it?
When you're running a coffee shop with limited floor space, it's likely that you're going to have cut back on some decorations and go for a slightly minimalist look complete with exposed brick walls, as to avoid your customers feeling crammed in. There's nothing worse than visiting a coffee shop to unwind after a long day or to catch up with old friends and having people constantly bumping into your chair as they attempt to squeeze past.
However, owning a small coffee shop doesn't necessarily mean it has to look empty. Tables make a perfect place for a decorative feature such as a small vase or even a sculpture. Window sills, walls and shelves should be taken advantage of when your floor space doesn't provide much space, as should counters. Another great choice would be to install decorative light fittings. Remember, a small coffee shop isn't an excuse to lack style or visual interest. A bare room is not likely to entice your customers.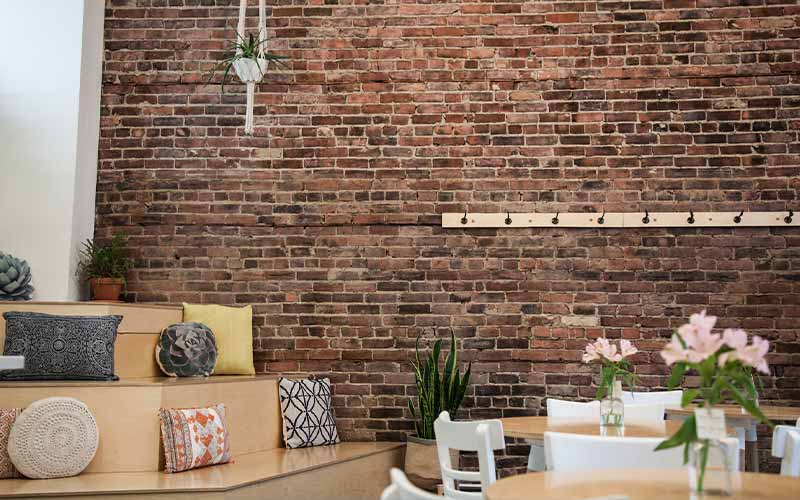 Plugging into free WiFi
If your target audience revolves around people that are stopping in to catch up on a few hours of work with a delicious coffee, then free wifi is a must. In addition to a place for your modem and router, you'll also need to make sure that you have an abundance of power outlets. The longer their battery lasts, the longer they're likely to stay in your coffee shop.
The right aesthetic plus the right crowd = a match made in heaven
The perfect coffee shop design requires a thorough understanding of your concept and your target audience, as well the limitations dictated by the square footage of your space. Once you have perfected your understanding of these aspects, you should be well on your way to achieving the layout that's perfect for you, your small coffee shop and your customers. Add in great coffee, delicious food, powerful equipment and a soothing playlist and you'll be well on your way to being a community favorite.
Want to learn more about how equipment and software can take your coffee shop from good to great? Let's talk!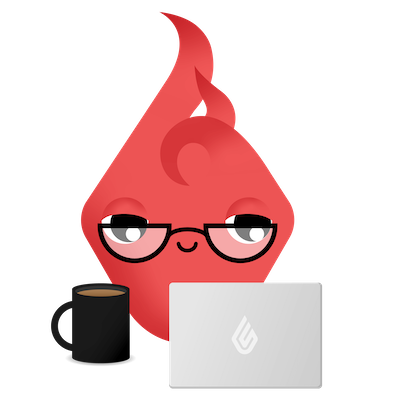 News you care about. Tips you can use.
Everything your business needs to grow, delivered straight to your inbox.