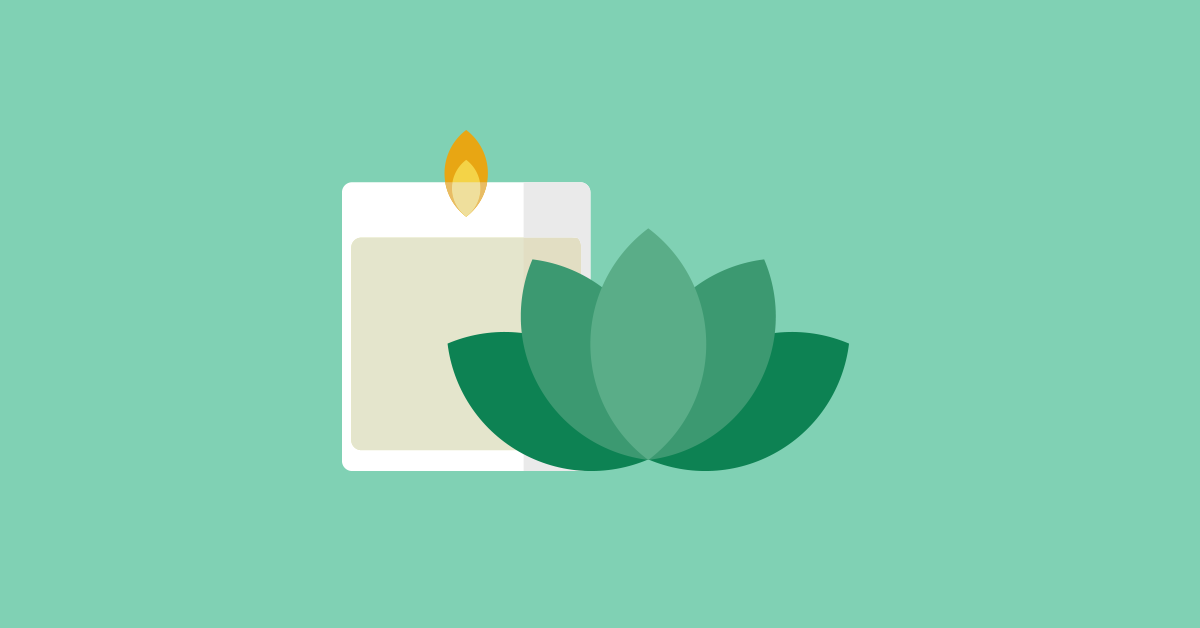 Being an entrepreneur can be stressful even at the best of times. Throw a global pandemic and economic uncertainty into the mix and the results could be disastrous.
Uncertainty isn't something we're hardwired for. In the absence of knowledge about what the future holds, our minds have a peevish habit of entertaining worst-case scenarios.
If you find yourself doing this, remember that we're all in this together and there are always methods for reducing stress and boosting health and wellness.
In this article, we'll discuss six tips for managing stress and promoting health and wellness in these times.
Focus on your strengths

Get organized
Maintain a work-life balance
Be mindful
Get involved with your community
Learn something new
Let's dive in!
1. Focus on your strengths

To curb the mind's habit of anticipating the worst, focus instead on what your business is doing right. How can you adapt those strengths to the current situation? Problem-solving is a key factor in stress management.
Give yourself the confidence to problem solve and plan ahead by outlining your business's strengths. This simple practice is enough to remind you that you have a choice: obsess on the worst outcome or do what you can right now to ensure your business's ongoing success.
Say you run a retail business. You'd noticed your customer retention rates increasing in the first months of 2020. Why was this? Perhaps it was due to your employee's customer service, or because your products were of a high and consistent quality.
Sift through some positive reviews and check customer engagement on social media to figure out what your customers like about your business. Then, think about how you can leverage those strengths in this unique situation.
For example, your customers may be applauding your customer service. Why not post product tips on social media and have staff share their insights? This way you can grow loyal customers by keeping up a presence in their lives.
If customers are raving about your products, it might be time for you to move your business online if you haven't already. Selling through multiple channels assures that you can sell to a larger group of customers.
Stress management requires focusing on what you can control and letting go of what you can't (in this case, an unprecedented global pandemic). You can't predict what will happen a month from now, but you can identify what's going right with your business and make decisions about what to do next.
2. Get organized

With brick-and-mortar stores likely closed for the foreseeable future, merchants are shifting their focus to selling online and taking care of the larger, more time-consuming tasks on the sales floor and in the stockroom.
Here are some ways merchants are shifting their focus to organizing their retail store:

3. Maintain a work-life balance
With social distancing and restrictions on movement in place, finding clear boundaries between work and home life is more difficult than ever.
What's more, lack of regular business hours and increased uncertainty make it's difficult to keep "job-creep" (a tendency to worry about work when you should be relaxing) at bay.
But it's important to have a cut-off point. A 2018 study from the International Journal of Environmental Research and Public Health found that doing or thinking about work while you should be at rest hampers the necessary recovery needed to perform at a high level.
Some methods for successful detaching from work include:

Getting sufficient exercise.

Gyms may be closed but try getting out for a run here and there or implement a home workout regime.

Work 15 minutes of meditation into your routine.

It can be a hugely effective tool for managing stress. Try downloading a meditation app like

Headspace

or

Calm

to get you started.

Pursue a new hobby or pick up an old one.

Giving over just one or two hours of your day can give you new avenues for escape and relaxation.
In this unprecedented time, it's difficult to wrench your mind from concerns and about your work and private life. By taking time to unwind and recover, however, you'll be better poised to keep a clear head, make the right decisions and perform better when you need to most.

4. Be mindful

In times of crisis, stress is a perfectly natural response. It can serve a motivator, prompting us to perform our best when needed, but too much stress is never a good thing.
If your brain produces too much cortisol (the 'stress hormone') it can actually weaken your immune system. Anxiety is both mentally and physically draining and can have long-term health consequences.
Unfortunately, stress and anxiety are difficult beasts to tame, especially for entrepreneurs. It's never as easy as simply telling yourself "don't get stressed." This can be counter-productive and trigger self-directed anger.
Truly tackling stress involves getting into habits of self-reflection and, more importantly, self-compassion. This needn't take much work, but it will require some mindfulness.
Stress, panic and anxiety prevent us from thinking clearly about the situations we find ourselves in. It's why we often act irrationally when confronted with an immediate threat (like hoarding more toilet paper than necessary.)
"To hack our brains and break the anxiety cycle, we need to become aware of two things: that we are getting anxious or panicking and what the result is." says psychiatrist Judson A. Brewer.
Is unease about the future of your business causing you to lose sleep and productivity during the day? Then this anxiety is not helping you. In these moments, think instead about what you're doing to ensure the longevity of your business and what you can control.
Positive thoughts are far more rewarding for the brain, so it's more willing to form habits around them. The more you replace catastrophic thoughts with positive, rewarding ones, the easier it becomes to deal with stress and anxiety.
5. Learn something new
You may find yourself these days with more time on your hands than you're used to. For an entrepreneur with a normally busy schedule, that can lead to feeling stressed or like you're not doing enough.
To quell any growing sense of unease, try using this extra time to develop yourself in ways that will enhance both your personal development and that of your business. Learning new skills creates a sense of achievement and provides vital motivation during times of stress.
Some new skills you can learn at this time include:

eCommerce sales:

There are tried-and-true ways to increase sales through your online store. For retailers new to eCommerce, implementing these

tips for higher online conversions

is a great way to get acclimated with successfully selling online.

Social media marketing:

Perhaps you're new to social media or you're looking to improve your business's presence on Facebook, Instagram and other channels. Learn the benefits of each platform and how to use them effectively in this

social media marketing guide.

Visual merchandising:

Learn to

craft enticing product displays

and attract greater foot traffic when your store reopens.



6. Get involved in your community
One positive we can take from this situation is that we're all in this together. Businesses big and small across the globe are facing the same challenges and are working together to find solutions.

Reaching out for help from others facing the same challenges can do a lot to ease stress. The same can be said for helping others.

"One of the most effective techniques for reducing your stress is to take the focus off yourself," writes CEO and business mentor Siimon Reynolds. "When you start devoting time to helping others you inevitably spend less time thinking about your own problems."

Now is the time to build a sense of community by partnering with your fellow business owners and helping the community you serve. Montreal-based September Cafe saw a need in their community for access to fresh produce, coffee and freshly-baked goods, so they partnered with local suppliers and transformed their cafe into a takeaway convenience store. In doing so, they're giving suppliers a much-needed place to sell produce and giving people access to supplies without having to visit crowded supermarkets.
Focus on what you can control
With each of these six stress management tips, one thing is constant: they all involve focusing on what you can control.
The world is changing rapidly in response to COVID-19. Governments are passing new rules for business owners and citizens nearly every day, and it can feel difficult to keep up with that accelerated pace, especially with so much on the line.
Just remember that everyone is in the same boat. You're not in this alone. Talk to other business owners, be mindful of your customer's newfound needs and how your business can fulfill those needs while abiding by your local government's initiatives to flatten the curve of COVID-19.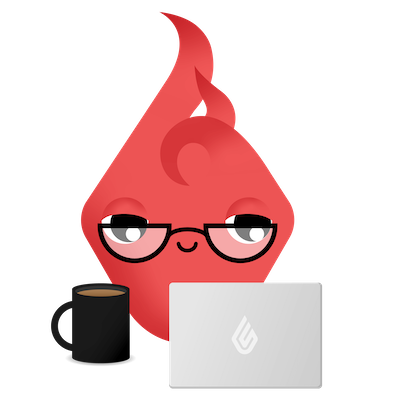 News you care about. Tips you can use.
Everything your business needs to grow, delivered straight to your inbox.