Sell more with a better online checkout — Lightspeed Web Store 3.2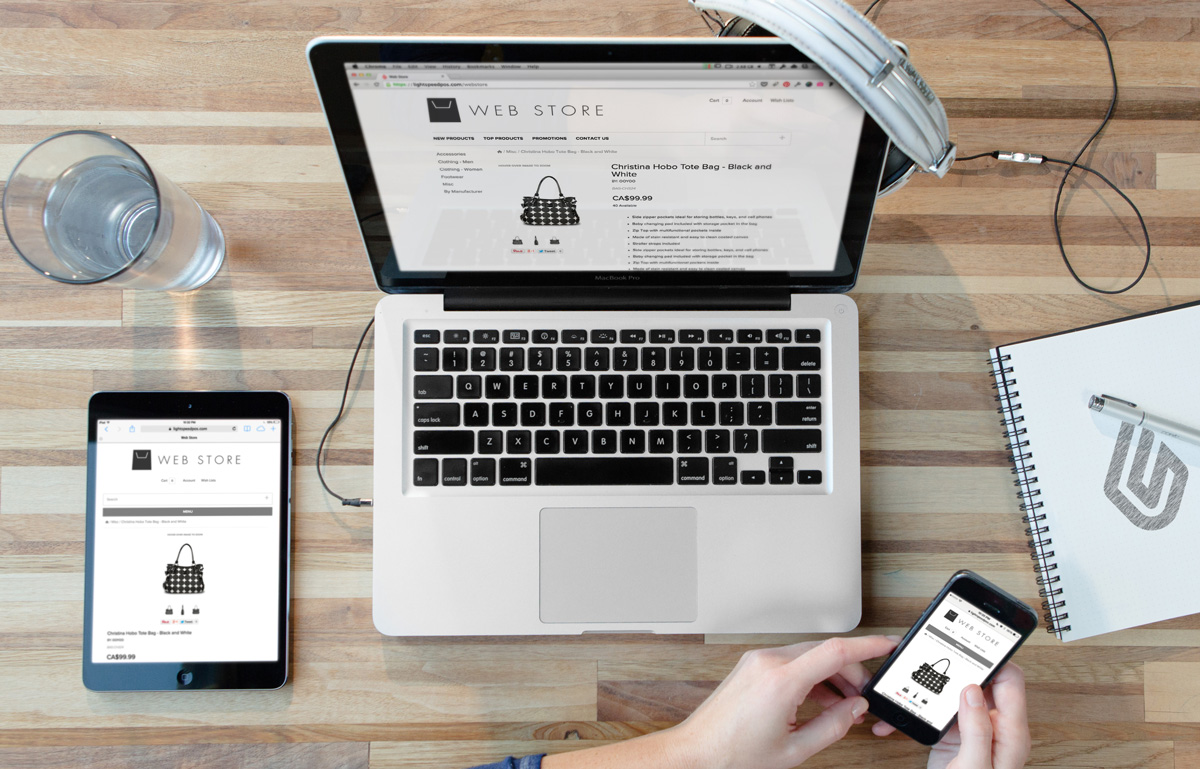 As customer expectations evolve and grow, the idea of omni-channel commerce — providing a consistent experience across all shopping channels, like in-store and online — has become critical for brick-and-mortar retailers. That's why retailers are spending lots of time designing their online stores, with keyword-rich item descriptions and testing different calls-to-action.
But perhaps the most prevalent issue that online retailers face is shopping cart abandonment — in other words, when customers add items to their carts but don't finish the sale. The hard truth is that most customers who add items to their cart will leave them there, un-purchased.
We set out to fix that. We studied the best-of-the-best in online retail, and brought everything we learned to Lightspeed Web Store 3.2: the only eCommerce solution made just for brick-and-mortar retailers, now focused on helping you close every single sale.
OK, but what did we actually do?
To start, we've done a few things to make sure that the customer is always aware of what they're spending.
See the complete checkout in-action. Watch video →
Web Store Cart and Checkout – Brooklyn 2014 from Lightspeed on Vimeo.
Always know what's in your cart
Every time your customer adds an item to their cart, they're presented with a summary of their cart's total, and a tax and shipping estimate based on their country and ZIP code, ensuring that they can see their cart's total amount at all times. That may not seem like a good thing — after all, we of course want our customers to spend more — but through our research, we discovered that one of the biggest causes of cart abandonment is cart-shock, which is when the customer is caught off-guard by the cart's total price.
In addition, your cart is always accessible from the top of the page, and opening your cart doesn't remove you from the shopping experience. Instead, the cart view appears above the content that the user was already browsing. That means your customers can check out their cart at any time, adjust quantities, estimates and promotional codes, and simply click "Continue Shopping" to return to your store. It's instantaneous.
A checkout worth checking out
Even if the shopping experience is frictionless, a demanding checkout can derail any sale. That's why we've pared it down to its most essential elements, making it easy to understand and incredibly fast to complete.
One of our most prominent findings was that mandatory account registration can have an incredibly discouraging effect on a customer. That's why we've moved it so that they're only prompted to create an account after the sale is completed. You've already collected their information at that point, so registration is quick and painless, and their information will be saved for use with their next purchase.
The end result of all of these optimizations is an online shopping experience that's fun and seamless, on any kind of device. Because the entire store design is responsive, your customers can enjoy shopping from their desktop, tablet, or smartphone.
Try it for yourself
There's a lot more, too, but it's better experienced than explained. Try it out for yourself by checking out our demo store, or watch a video walkthrough of the entire process. You can also start using it in your own store, today, by logging in to Lightspeed Retail and selecting Web Store, and updating your theme to Brooklyn 2014. If you don't have a Lightspeed Retail account, you can start a 14-day free trial. Lightspeed Onsite customers should contact us directly at 1-866-932-1801 to get a free Web Store trial.
There's a human touch to your brick-and-mortar store that is inseparable from what makes it great. By humanizing the online shopping experience, we can bring some of that personal magic to your online store, and help you make more sales in the process.