At Rivers Remedies, both a retail shop and clinic, Rebecca Rivers is an entrepreneur with a mission: to give customers honest advice about beauty products.
Rivers Remedies sells all kinds of natural, organic, eco-friendly health and beauty products and Rebecca is passionate about going the extra mile for her customers. Read how her business provides quality products while also supporting local businesses.
Support for UK brands: a logical and ethical choice
For Rebecca, stocking her shop with products from local suppliers wasn't just a matter of ethics, it was a logical business decision.
Local products contain fewer preservatives and chemicals, a core value in terms of desired product quality, and it's faster to get local products on the shelves. "We're dealing with all natural products, so you want the lowest number of preservatives. If something has been made abroad, it could take two years before its reaches our shelves. Those products contain a lot more naughty chemicals to be still fresh when being sold. When it's locally made, it can take just two weeks."
"Working with local, independent manufacturers is a lot more effective and in the end, their products are just as qualitative." — Rebecca Rivers, owner of Rivers Remedies
Rebecca went on to explain that most of larger beauty shops sell a similar range of products, but most of their items are made in United States. Working with UK brands allows Rebecca to build relationships with independent manufacturers and learn about the products she sells on a deeper level. This allows her to educate her customers about her products and also be more selective about what she buys.
"I can really vouch for the products. For instance, I have seen how the product is made and bottled. This also allows me to tell a more personal story and more information about the origins of the product. And if I see something I don't like, I can just walk away from that manufacturer." — Rebecca
Educate the market to compete with big brands
Product education is an approach that makes sense in an era where small retailers have to battle the big brands. For Rebecca, it's also necessary because of her mission to give her customers the best.
"There's so much misinformation about natural products out there. I want to give only true information about the products, and make sure everyone understand exactly what they're purchasing. That's what's necessary and important in this kind of business."
The switch from Vend to Lightspeed
Rivers Remedies recently switched to Lightspeed and they're happy with the move. Access to support was a significant part of their decision and with Lightspeed, Rebecca now feels like a valued customer. The bonus? Lightspeed's customer support is free.
"I continually had issues when I wanted timely answers for simple problems. I felt like I wasn't being listened to. That's unacceptable for those needing help."
Check out Lightspeed eCom
Get a first-hand preview in this 15-minute overview
Lightspeed was recommended by other retailers Rebecca knows through Save The High Street, an organization and movement aiming to support and empower local shopkeepers, and she doesn't look back.
"I think the Vend eCommerce solution is grossly underperforming and they might have launched it too soon. Lightspeed feels more substantial and solid."
Next step: A blog about local UK beauty brands
With a solid eCommerce solution, Rebecca can focus on what's really important to her and her business. Her next steps? She plans to blog about subjects related to the beauty industry and has a lot of creative energy.
"Right now I spend a lot of time in the shop explaining the complete history of the product to one person a time. It's fun to do, but with a well-set up blog I can get my expertise and brand — and other British brands — really out there!"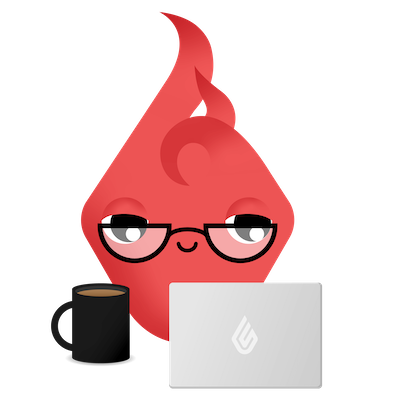 News you care about. Tips you can use.
Everything your business needs to grow, delivered straight to your inbox.