With the sun spending more time with us every day, it's hard not to start thinking about the meals and drinks that will make our spring and summer seasons a delight.
Numbers don't lie. On average, a restaurant makes 30% more sales in the summer. Good news? No, great news! Here's the "but" (there's always a "but"): a 30% or more increase of your bottom line will only happen if you make adjustments. From checking your data to setting up your patio, here are some tips to make your restaurant the one that rises above.
I know what you did last summer
Your point of sale system should be able to tell you how your business was doing last year. If building a great strategy requires common sense and expertise, building the best strategy requires data.
What actually worked last year? Was your spring cucumber gin tonic a success? If your technology isn't providing you with these answers, you end up having to improvise every year. Although creativity is a great quality, at the end of the day, it doesn't always result in sales. With reports that show sales numbers and deeper insight from last year, you can actually give your customers what they want, which always translates to more success. Here's some of the data your restaurant needs:
Product reports:

checking what your best selling items from last year were is the first step, but that's not all. To make sure your budget is optimized, look at the costs and see if the ROI of a product is actually worth it.

Monthly reports:

Do you usually see a profit increase in July? When does your high season actually start? Having monthly sales reports will give you an overview of the sales fluctuations during the sunny months of the year. This way, you'll be able to identify where there's room for improvement within that period of time

Daily reports:

If weekends are notoriously busier for restaurants, check out how much busier they were last spring and summer. Did you actually need that extra waiter on Sundays last year? Not really. Now you know.
With this data, you can start painting a clear picture of what happened previously and use it to plan ahead. Who knows, you might be able to plan a mini-vacation at a quieter time. OK, maybe just a weekend getaway.
With mobile reporting, you never lose sight of what is going on, even when you're not physically on site. Take advantage of it.
Connect with potential customers online
Rambling on about a topic is OK if it is to reinforce a truth, so we'll say it again, you really need an online presence. The Internet is the number one place where people look for restaurant and bar recommendations, by far. Fewer empty tables mostly mean more people are asking Google for places to eat and find you. Conclusion? Promoting your establishment online matters as much as making sure every meal you serve starts with a great entrée. No need to build the website of the century, just start with the basics: make your menu, address and phone number available online.
Unless a person wants to eat sushi (as if their life depended on it) and you run a French bistro, being online means you always have a chance to be the place people pick. Your menu is important because it answers the two main questions people ask themselves: What do I want to eat? How much will it cost me?
On the pricing side, you know how to make your restaurant profitable, but always remember that an appealing menu can help justify any price. With pictures and mouthwatering descriptions, switch the focus from the wallet to the plate. Let us know why your $8.99 tiramisu is as good as the one they serve in Italy. An $8.99 trip to Italy is not that much, after all.
A breath of fresh air
Once your online menu is set up with all the colorful and summery photos, make sure you bring that experience to your patio. Does your point of sale have a menu feature? With a system that lets you add photos and descriptions, you can show patrons the same mouthwatering content that has helped them make their decision online. As they eat out on your patio, let the staff make suggestions with photos; it's a great upsell tool.
Speaking of your patio, it's time to set it up. Adding a whole new section to your restaurant equals being able to welcome more people. It also means managing more staff, customers and increased pressure. Don't let that become more of a curse than a blessing.
Quickly add the new patio section to your POS. Allow your staff to see from inside what is going on outside. With table status and a reproduction of the patio setup in your system, no one gets lost and your service is more efficient.
Don't stuff your patio with furniture. To make the most of the hot weather, clear up a defined path between tables for your waiters. They have more territory to cover, and if it becomes an obstacle course, they won't be happy, and neither will the customer they bump into.
Outdoors will become the new indoors. People will want to enjoy the weather and stay out as long as they can. Make sure your lighting is on point so no one eats in the dark. Bring out some heaters for later in the day if it gets chilly. Too hot? Bring out the fans. Be ready for anything mother nature throws at you, and make your patio the best in town.
Your busy season comes with new customers, but also with new challenges. Your sales numbers will only go up if you are ready for it. Use your past experiences to build the present, and the future will be bright. See you on the patio.
Interested in optimising how you run your restaurant this patio season
Discover Lightspeed Restaurant management software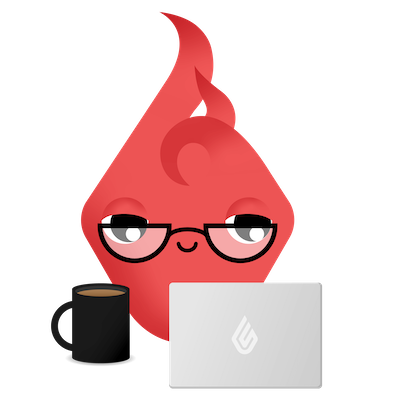 News you care about. Tips you can use.
Everything your business needs to grow, delivered straight to your inbox.