Mobile POS Systems Defined: What You Need to Know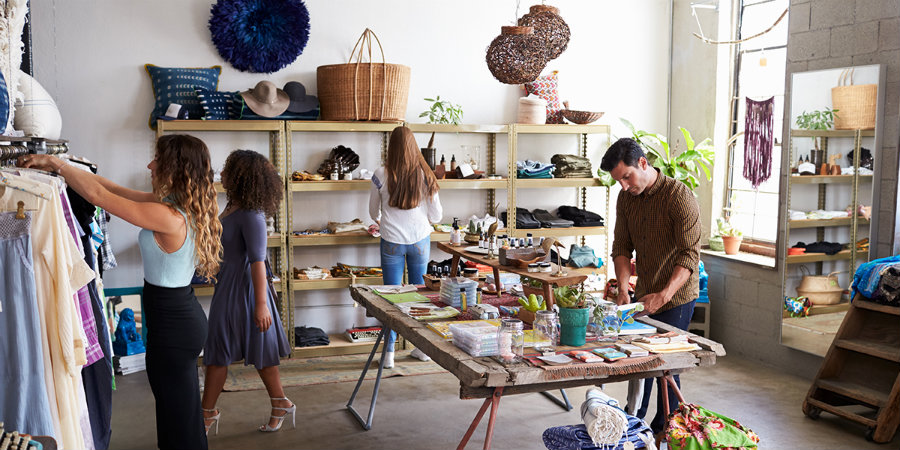 Mobile point-of-sale (POS) systems have simplified how retailers operate for well over a decade. But as new technologies get introduced and consumer behavior and expectations adapt accordingly, new breakthroughs in point-of-sale systems follow.
Sure, the ability to manage your entire business from a mobile device like an iPad was the first evolutionary breakthrough from their on-premise predecessors, but POS systems have come a long way since then.
But before we start talking about the latest benefits added to mobile POS systems, let's first clarify the differences between a POS system and a mobile POS system.
What's a POS system?

What's a mobile POS system?
Once you know the difference between the two, we'll dive into some of the latest technologies to get introduced into POS systems.
Omnichannel selling capabilities

Integrated payment processing

Loyalty programs
What's a POS system?
"POS" is an abbreviation for point of sale, which refers to any place where a transaction can happen, whether it's for a product or service.
For retailers like you, that's usually the area surrounding your cash register — where your customers exchange money for a product or service. But If you have a mobile POS, your entire store effectively becomes a point of sale (but we'll get to that a little later).
A POS System is the actual software and hardware you use to manage your business. It's the tool you use to analyze and order your inventory, employees, customers, and sales. Traditionally, POS systems were on-premise, which means they run using an on-site server and were configured to run in a specific area of your store. That's why your desktop computer, cash register, receipt printer, barcode scanner, and payment processer were all set up at your front desk and couldn't be moved (well, moved hassle-free).
In the early 2000s, a big technological breakthrough happened: the cloud. With the advent of cloud-based storage and computing came the next step in POS technologies evolution: mobility.

What's a mobile POS system?
A result of cloud-based servers was that retailers could start accessing their POS system by picking up any device with internet connectivity — whether it was a laptop, desktop, tablet or smartphone — and logging into their business portal.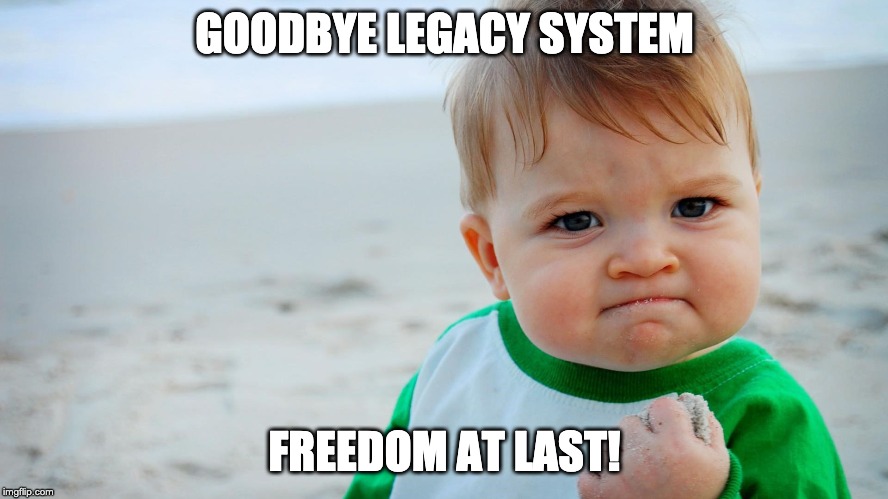 The democratization of great customer experiences
The result that mobile POS systems had for retailers was enormous. Being able to run their business, serve customers and process transactions from anywhere resulted in reduced lineups to pay and faster customer service. The customer experience that was once unique to big retailers like Apple was now available for everyone.
Mobile POS systems also opened up a ton of new sales opportunities, like opening a pop-up shop or selling at tradeshows and festivals.
What's the next step for mobile POS systems?
A case study from Deloitte Global found that by the end of 2023, 90% of adults will have a smartphone that they use 65 times a day on average. With consumers adopting smartphones at an explosive rate, a host of new POS functionalities, features, and benefits were developed for retailers that would have otherwise been impossible.
Omnichannel selling capabilities
The internet boom, paired with increased smartphone adoption, has caused a major shift in consumer shopping behavior. 87% of all shoppers in 2018 began their product search online, up from 71% in 2017.
Customers habitually research products online before they ever step foot in your store. When they walk through your doors, the majority of them already have a good idea of the product they want. That's the kind of omnichannel retail experience that customers have grown to expect. It starts with having an easy-to-browse, transactional online store that enables them to research products. It ends with having an equally convenient in-store experience.
As a result, an increasing number of retailers adapted to their clientele's behavior by choosing a mobile POS system that allowed them to run both a brick-and-mortar and online store from the same place. This enables retailers to look up whether or not they have a product in their inventory, verify their inventory levels at other multiple store locations, create special orders on the spot and offer either in-store pickup or direct shipping.
As consumer technology evolves and consumer behaviors change, mobile POS systems are increasingly focusing on evolving their omnichannel selling capabilities. It's a win for retailers and consumers alike.
Integrated payment processing
Here's a quick breakdown of how most people feel when they read a third-party payment processor contract:

Between managing an online store, brick-and-mortar store, order fulfillment, inventory, customers and employees, being a retailer is more complicated than it's ever been. In an effort to make retailers lives easier, mobile POS system providers started taking payment processing in-house, officially removing complicated (and potentially risky) third-party payment processors from the equation.
The advantages for retailers are twofold. First, they can work with one company to help them manage both their business and it's financials. Secondly, the pricing is far more straightforward and transparent than with third-parties. Retailers benefit from one transaction rate for all payment methods and no startup or monthly fees.
The result is that retailers get to keep more of their money while removing any complexity associated with payment processing.
Loyalty programs
With the increased adoption of smartphones and tablets, mobile app downloads have skyrocketed. In 2018 alone, over 208 million apps were downloaded on iOs and Android devices. Those are some pretty staggering numbers that show how customers are adopting mobile apps into their daily lives. As a result, app-based loyalty programs are increasingly expected from retailers.
83% of consumers say they're more likely to buy products from a business with a loyalty program — 59% of which prefer ones that are mobile app-based. Surprising? Not really.
What's the point of a loyalty program?
The use-case for retailers implementing a loyalty program is simple: to show customers that you value their business so that they feel appreciated and keep coming back. You reward their repeat business with incentives like percentage discounts and other promotions that aren't available to the general public. It's all about customer retention, which is much up to five times less expensive than attracting new customers.
App-based loyalty programs offer a ton of benefits, with the most valuable one being that retailers can easily collect their customers' contact information and purchase history, and market them with relevant offers on by email, social media, or any other communications channel.
Why is that a good thing?
Because scaling your loyal customers by as little as 5% can grow your sales by up to 75%. Making your existing customers feel genuinely valued increases the likelihood that they talk about your shop with their friends.
A mobile POS system's loyalty program enables you to market to your existing customers easier; making them feel genuinely valued increases the likelihood that they become your shop's ultimate cheerleader, speaking positively about you within their social circles and essentially attracting new customers for you.
How will you define your store's success?
Technological advancements, paired with shifting consumer behavior and expectations, has resulted in all-in-one, mobile POS systems becoming less of a nice-to-have and more or a must-have.
If you're looking to scale your business and exceed customer expectations while reducing complexity, the initial investment of roughly $1,000 is well worth it.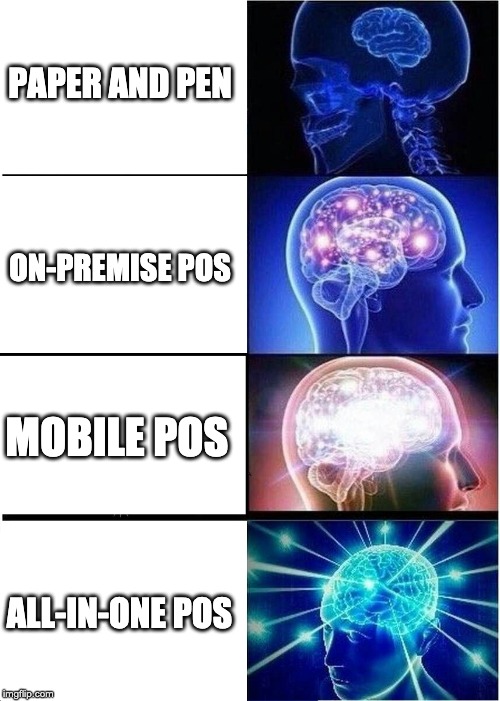 Want more good news? Migrating from your on-premise POS to a snazzy new mobile POS system has never been easier or more accessible.