How to Mix Your Way to a Brilliant Cocktail Menu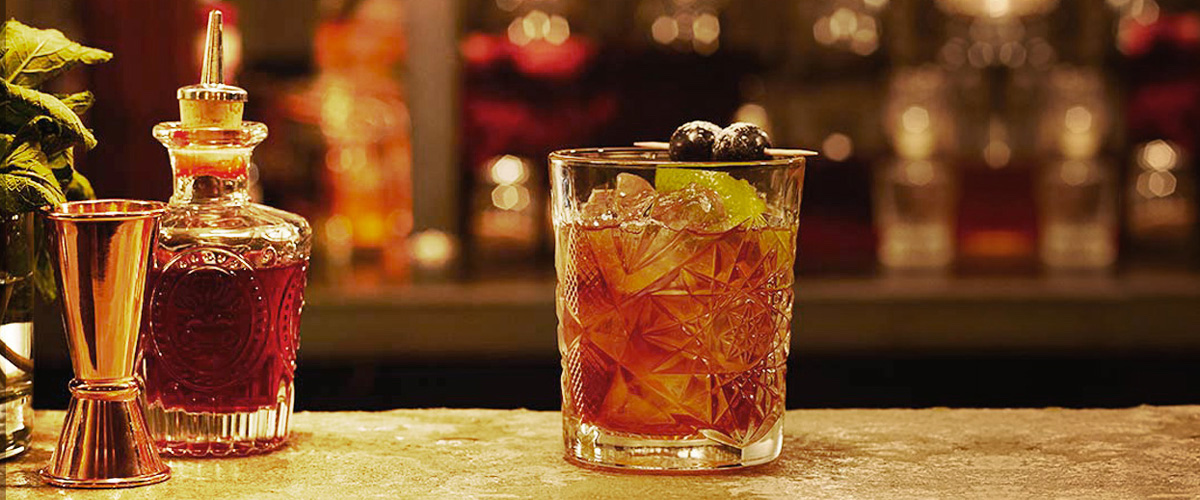 Update: want to learn everything you need to know about menu engineering? Then read out our ultimate guide to menu design.
With bartenders becoming ever-increasingly skilled in the craft of mixology, we're seeing true cocktail greatness all around us. New ingredient combinations, some awe-inspiring and others downright bizarre, are cropping up more often. In the world of cocktails, we're witnessing the Italian Renaissance; Amari spirits are now making their way onto drinks menus nationwide and we're seeing a revival of the old favorites like the classic Margarita or Old Fashioned, served straight up or with a modern twist.
As consumers and a nation of fervent alcohol drinkers, we're spoiled for choice. But for bar owners, it's never been more of a challenge to make a cocktail menu that truly stands out. The UK boasts more highly skilled bartenders and high-quality cocktails than ever before. In fact, London homes the best cocktail scene in the world.
With years of experience as a bartender in London's high-profile bar scene, Chris Tanner, Head Barman at The Vault and Lightspeed customer for over two years, knows exactly what it takes to create a cocktail menu to impress.
Showcase your individual style
It's smart to keep tabs on what other bars are serving, but you should never try to replicate another menu. A cocktail menu won't impress if it's a copy of the neighboring bar's offering; it will stand out if it's original, perhaps a bit quirky, and in harmony with the overall feel of your bar; the ambiance, decor, and narrative. When you design your menu, make sure you consider how it will add to the overall experience in your bar.
Chris explained that The Vault's latest menu, which will be launched at the end of September, is a true representation of his speakeasy bar. Hidden below Milroy's of Soho, London's oldest whiskey shop, The Vault focuses on delivering exceptional quality, simplicity and an ambiance of intimacy, which is felt as soon as you walk through the secret door disguised as a bookcase. Described by reviewers as "London's most prized secret" and "hidden gem", it's a real treat for those that are lucky enough to discover it.
From Echo Park (gin, ginger, saffron, fennel, honey) to the Brighton Cocktail (Kummel, Campari, sugar, and scotch), every cocktail on The Vault's menu takes a classic spirit to new heights with the addition of a few original flavors. The result can be described as a sophisticated yet warming selection of cocktails that add to the speakeasy bar experience.

Create a strong narrative
"How a menu reads is hugely important. I like to have a thematic idea that ties everything together."
You're the writer and your customers are the readers. Your menu needs to be easy to read and follow, with a clear narrative from start to finish. "It's difficult to engage with a menu if it's all over the place", says Chris. Like any writer, a bar owner needs to engage people with the story they're trying to tell.
One way to build a narrative into your menu is to give it a theme that links your drinks together. A theme strengthens the meaning of a story and makes it more memorable. You could, for example, choose ingredients that are somehow related, by country of origin, seasonality or color. You could choose to name your cocktails after an era, a book, a music group. Or, in the example Chris gave, nature: "You could take inspiration from different woods. Have that theme run through your menu by giving every cocktail the flavor or smell of different wood."
Embrace experimentation
For Chris, experimentation is one of the secrets to developing a unique and delicious cocktail menu. One of the benefits of being a bartender is having the knowledge and freedom to experiment with different flavor combinations. When creating cocktails for your menu, experiment with different blends – play around with the ingredients of classic cocktails and test out the results on your friends and customers. Just ensure that the flavors balance well.
By reinterpreting old classics
Old favorites such as the Old Fashioned, Martini or Daiquiri are still being sipped on all over the world years after they first appeared on the cocktail scene. In fact, recently certain drinks have been experiencing a renaissance, thanks to the likes of Don Draper and James Bond. For Chris, you can't go wrong with a classic cocktail done well, but you can add your own spin on it by playing with the ingredients. He developed a Coconut Butter Old Fashioned for London Cocktail Week by adding coconut butter to an iconic drink. Try curating a classic cocktail that has worldly appeal and turns it into your own by replacing or adding a few ingredients.
Or creating wild and wacky pairings
Some of the most unusual cocktails can be the most memorable. By bringing something totally new to the table, you can really surprise your customers. Experiment with unusual flavor combinations to create a selection of drinks that are as intriguing as they are delicious.
Produce quality over quantity
For Chris, bar owners should focus on delivering quality over quantity to create a menu that will keep customers coming back. "Since the financial crisis, people are spending less often, but actually spending more when they do spend. They want quality over quantity when they go out drinking." With customers looking for quality, bars need to meet this need by raising their standards.
How can you improve the quality of your menu? For one, using high-quality ingredients makes a high difference to the taste and overall quality of cocktails. Choose high-quality spirits (gin, vodka, scotch, etc.) that can be the delicious base of a cocktail or a delicious drink on their own. Where possible, use fresh and seasonal fruit and herbs bring a more intense flavor. Impress your customers with lively flavors and stay away from synthetic syrups and purées.
Curate the best drinks out there
To create a truly creative cocktail menu, seek inspiration all around you. Learning from other bars and menus is a great way to start building your own concept. Identify what it was you particularly liked about a certain menu or cocktail and then think about how you could translate this into what you offer in your own bar.
Chris explained that a recent addition to The Vault's menu is a cocktail he discovered at The Savoy. The Kingston Cocktail is a combination of ingredients he'd never tried before and is now one of his favorite cocktails that just had to put on his bar's menu. "It's a really unusual mix of ingredients: caraway, Jamaican rum, allspice, and orange juice. But they just work so well together." Curating drinks for your own bar can help you create a quality menu to impress your customers, even those with great cocktail knowledge.