Confronting Change: How Kanel Spice's Kim Wiseman Embraced a New Normal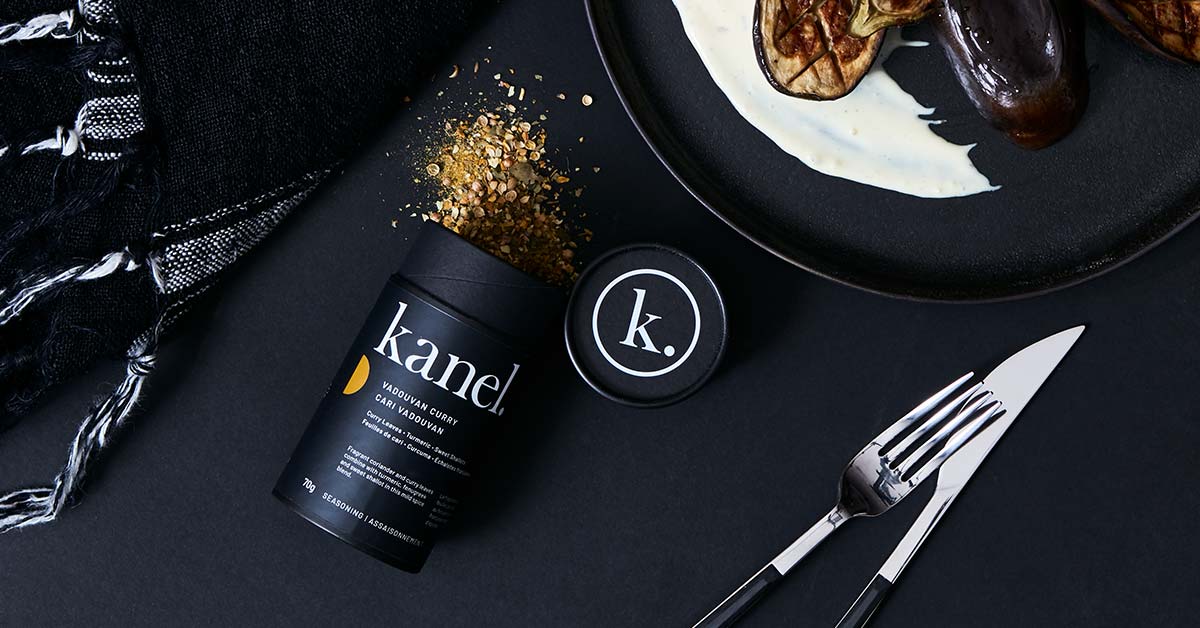 Kim Wiseman had all the tools she needed to weather the COVID-19 storm. Kanel, her Montreal-based company, adopted an omnichannel strategy in 2018 and was selling all-natural, premium spice blends and sea salts everywhere her customers shopped—online, in-store and on social media.
She had future-proofed her business with Lightspeed's complete solution before the pandemic hit and changed how retailers sell. Kim had to close her physical stores and lay off her entire team. Knowing she had the tech she needed, she focused exclusively on her eCom and social media selling to keep her inventory moving. She's connecting with her customers now more than ever, staying up late to write personalized notes for each online order and said she feels the support across the country.
We spoke to Kim and she's busier than ever. Shifting her focus and being able to sell 24/7—the only tool she's missing now is time. Kim said Kanel is in survival mode now, but she's mastered the technology solution that will help her reopen stronger.
Learn how to bring your retail business online
Becoming an omnichannel business means you're ready for whatever life throws at you—from extended store closures to evolving customer expectations. Learn how to bring your products online and start selling fast with our free quickstart guide.
How has your business changed due to COVID-19?
It's changed completely. Now, everything is upside down. I had to close my four stores and lay off my entire team. My focus completely pivoted to eCom and social media—both were important before, but now, they are keeping the business alive. I've been unexpectedly put into a very tactical position right now and my priority is getting orders out the door as quickly as possible.
I see you adopted Lightspeed eCom in 2018. What led you to that decision two years ago?
I had been hearing a lot of buzz about Lightspeed over the last few years, so when I decided to launch Kanel, I knew I had to reach out to get a feel for the platform. I was looking for something that could work for both retail and eCommerce, but I didn't think that would be possible with out-of-the-box solutions. Lightspeed proved me wrong. I tested out the demo and I was blown away by its ease of use and intuitiveness on both retail and eCom platforms.
What are your main challenges right now and how are you overcoming these?
Time has been the biggest roadblock for me. I'm operating as a one-woman show, so my focus is on driving business while juggling inventory and getting orders out in a timely fashion. On top of that, I have two toddlers at home, so there's a lot on my plate. I think that another challenge is just managing the stress of the unknown and the uncertainty of this situation. I have no idea when our stores will reopen, when I'll be able to hire my team back, or how the physical shopping experience is going to evolve. All that I can do right now is focus on the present and ensure that Kanel survives.
Since your kiosks have had to temporarily close, as well as your tastings, how were you able to translate that sensory experience for your customers to your online store?
Our photography and copy are essential building blocks for the online customer experience. We really try to use appetizing photos that will cause people's mouths to water the second they land on the product page. We want our customers to imagine the possibilities that come with our spices, the smells, the tastes, and the meals they'll enjoy. These elements are not new to the experience; we've always felt they were a priority. The only difference is that now, these tools are our only way to connect with the clientele because they can't visit us in-store and see or smell the spices.

I think something else that's playing into our favor right now is that we're seeing that people are cooking at home, seeking savory but straightforward mealtime solutions. I think we've done a fantastic job of nailing the "meal inspo" part through our photography and copy. Beyond that, we're hard at work on developing recipes that incorporate our spices and salts. Every so often, we'll share a few on social media and people seem to really respond. We have a recipes section in the works at kanel.com, too.
As a one-person team, how are you able to fill all of your orders and still offer a personalized experience?
It's really just a matter of putting in time and energy. It's important to me that I include a personalized note with every single web order. Every word I jot down really does come from the heart because I am always so grateful whenever someone decides to buy our blends, whether they're returning customers or people who've just discovered us. I'm usually up until midnight every day of the week writing notes. I know that it won't be this way forever, and the business is currently in survival mode, so I'm aware that some sacrifice is necessary (like sleep).
Kanel is clearly a big hit with our #LightspeedLocal initiative! How have you seen your customers and community come together during this time and what has it meant to you?
I cannot express the love and support I feel emanating throughout this province and country. People are showing up for small businesses like ours and are doing everything they can to sustain us. It energizes me and fills me with gratitude, so much so that I get goosebumps just thinking about all of the support. Initiatives like #LightspeedLocal were so amazing to us on so many levels that I will be forever grateful.
Can we look forward to any new spice blends coming our way?
Yes! I have several spice blends in the final stages of development. I'm thrilled to be launching our newest blend, Butcher's Block, in the next few weeks. It's steak spice-inspired but so much more because it contains porcini mushroom and fresh cracked black pepper. Stay tuned.