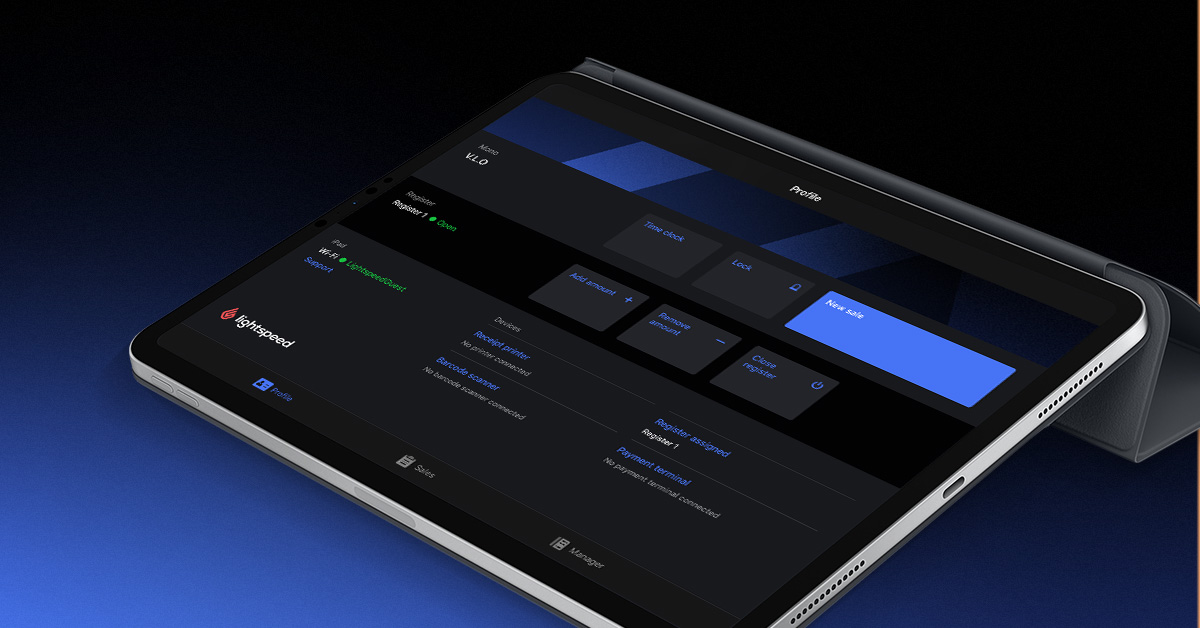 You've seen the teaser. You've heard about it online. Today's the day, folks!
Introducing version 3.0 of the Lightspeed Retail POS app—the most trimmed-down, easy-to-use, cashier-centric app we've ever built, all with a sleek new look.
Want to share your feedback with us?
Fill out our form to share your comments and questions with our product team
The iPad app is a pretty big deal around here–it's part of the reason Lightspeed is the leading solution for serious retailers around the world. Mobility is something we all take for granted, especially when it comes to tech, and it's no different for retail stores (think pop-ups, line-busting, inventory counts and overall customer experience). We decided it was high time our mobile app got the modern refresh it deserved.
Whether you're using an iPad to run your entire shop or just as an extra cash register, the redesign of the Retail POS app keeps cashiers and managers in mind. These are the exciting new updates you'll see:
A brand new, sleek design
A total overhaul of the navigation
A Sale in progress bar for smoother in-and-out navigation
A shiny new Profile tab to kick off your day (? really cool)
A sales history tab to track daily sales and easily process refunds
A What's New pop-up that will help you stay on top of updates
Watch the full walk-through
A sleek new tab navigation
Out with the old hamburger menu (yes, that really is what it's called ?) and in with the new tab navigation. The name sounds a little less delicious, but trust us, it's well worth the change! Focused on simplifying access to features, the new navigation pulls out important actions that were once completely hidden behind the layers of the old menu.

All you need to get started for the day and process sales is easily accessible in the

Profile tab

Your daily sales information can be found in the highly anticipated

Sales tab

Everything else (inventory, reports, etc.) is tucked away neatly in the

Manager tab
Not every interaction with the POS app is the same. Sometimes you enter an order, process the payment, hit Done and that's it, but most of the time, you're jumping in and out of the sale to edit an email address, check a layaway status, verify stock levels, etc.
So, to speed up toggling, we've also added a new Sale in progress bar that minimizes your POS screen at the bottom of the display while you perform a separate task. Hop out of a sale then back with a simple tap, or simply dismiss the sale completely with a swipe. Easy peasy.

The all-new Profile tab
A classic case of you asked, we delivered. We were getting customer feedback that our old app involved too many start-of-day steps for cashiers. So naturally, we changed it. Now you can do all of this from one screen, easier and faster:
Make sure you're connected to the right network

Open your register and input your starting float amount

Check that all your devices are active and properly connected to your POS

Ensure your payment terminal has enough receipt paper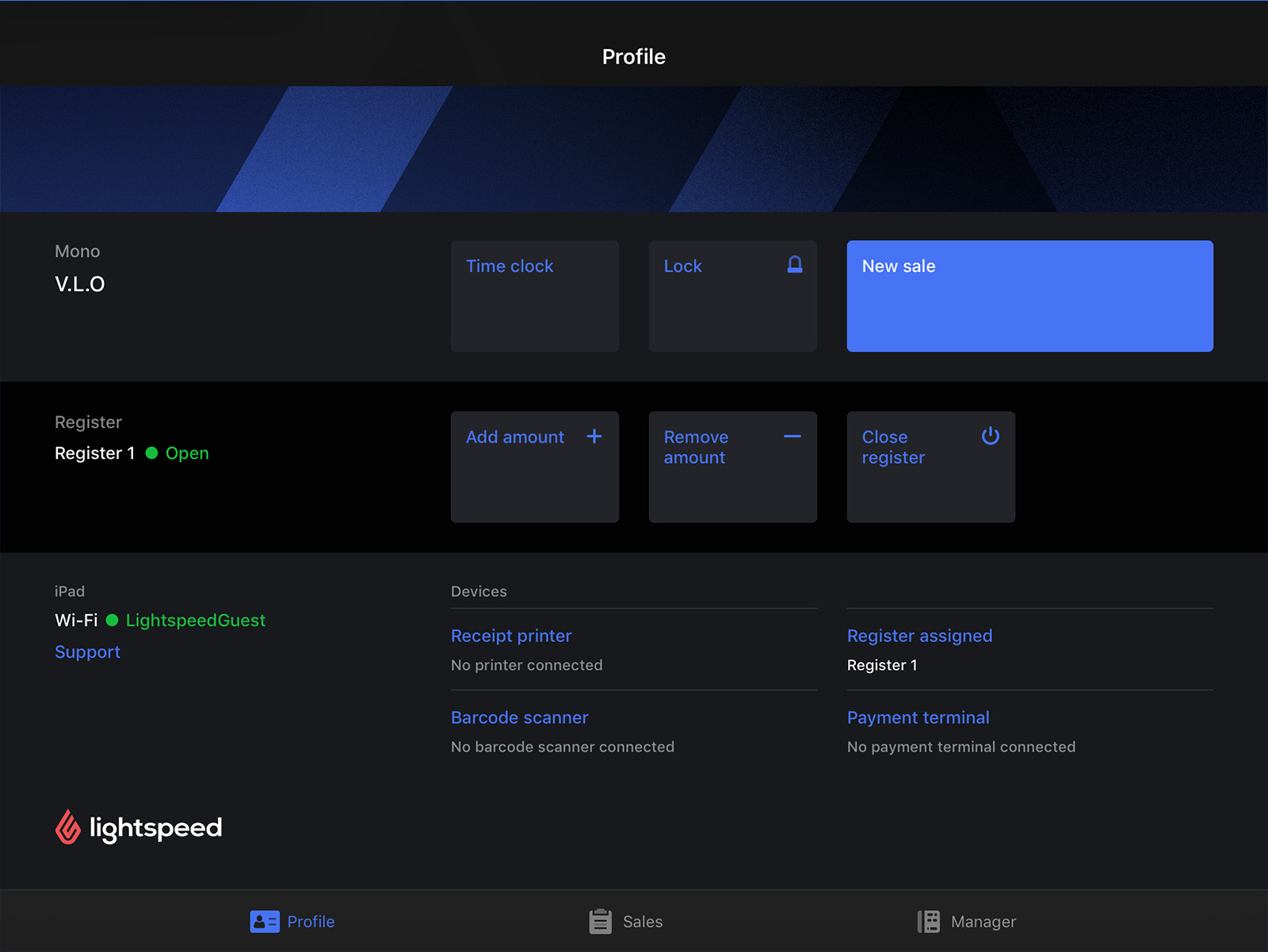 The newly designed Profile tab puts the cashier in the front seat. At a glance, it introduces a clear hierarchy of what needs to be done to open the register (in fewer clicks), enables staff to clock in and out, and reassures them that they're logged into the right user, for the right location, for the right register.
Oh, and it also discourages sales from happening if these actions have not taken place, preventing big inventory errors. Scroll back up to the video to see it in action!
Find all your device settings conveniently located in one panel and tied to your user's permissions. Printer's out of paper? Wi-Fi connection down? Low scanner battery? Stay one step ahead and troubleshoot settings with just a few clicks—all from the Profile tab.
The very popular Sales tab
Clear and easy to use, the Sales tab consolidates your daily transactions in one detailed view, giving you fast access to refunds and exchanges. Filterable by shop, register or sale status, this tab lets you reprint receipts and view the customer, employee and register details attributed to a sale.
Spoiler alert: The new Sales tab was such a hit during beta testing, we decided to add it to the web version of the Retail POS too. Stay tuned for an upcoming update to the Today's Transactions feature in Lightspeed Retail. Coming soon!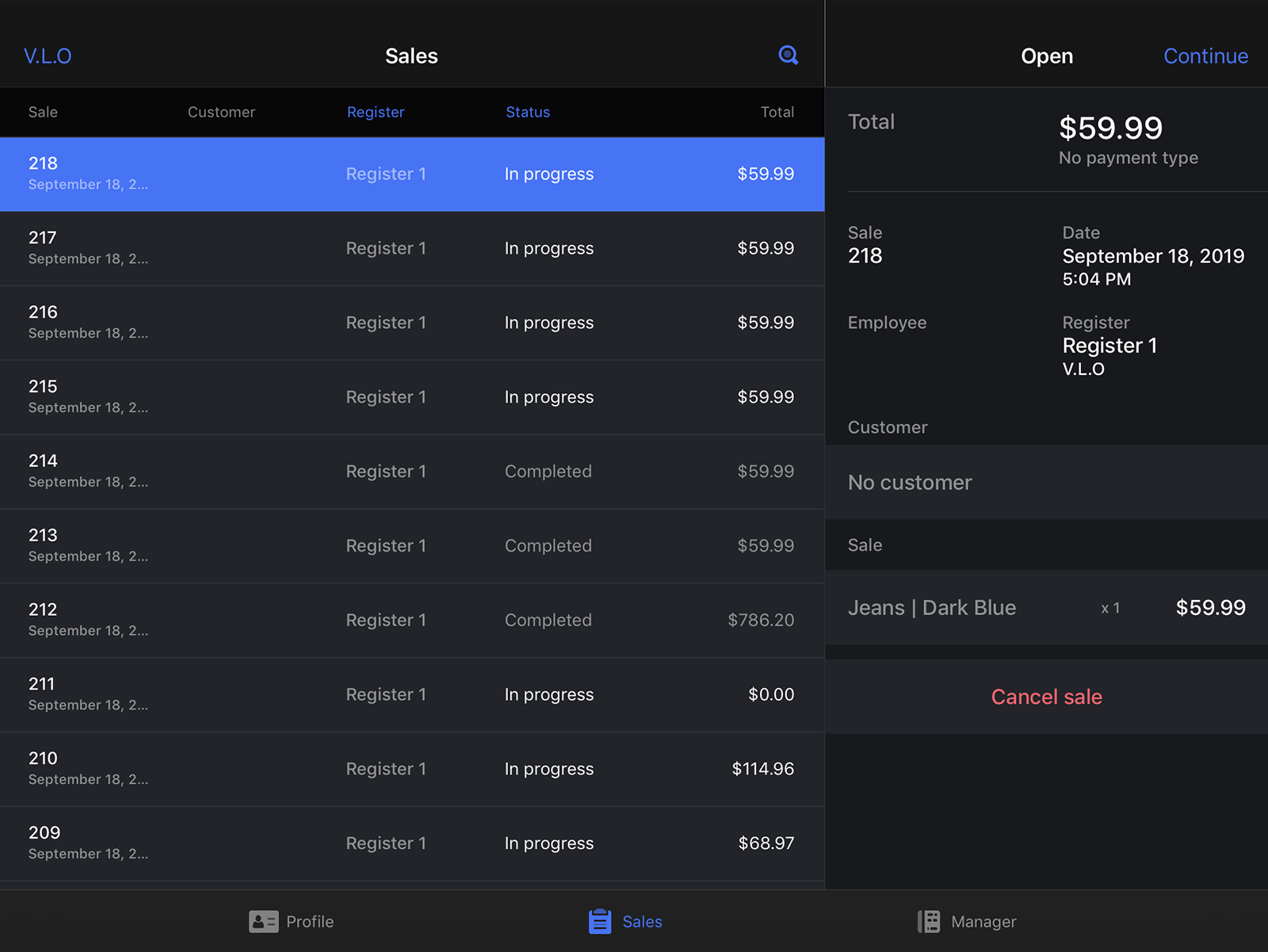 So what are you waiting for? Hop into your iPad and start using version 3.0 of the retail POS today.
If you currently have the old version,

update the app

from the AppStore.

If you don't use the iPad app,

download it

! It's

free

for all Lightspeed Retail customers.
When you sign in for the first time, carefully go through the What's new pop-up—and remember to share this with your cashiers. If you accidentally dismiss it, don't worry—it's not lost. From the Profile screen, click on Support then What's New to get it back. You'll find helpful resources on this page, like a quick tutorial and relevant support links. Remember, our support agents are always just a call, email or chat away if you need them!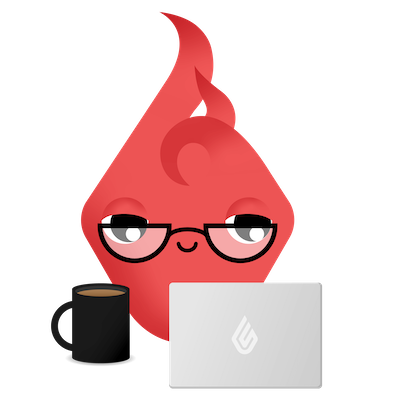 News you care about. Tips you can use.
Everything your business needs to grow, delivered straight to your inbox.