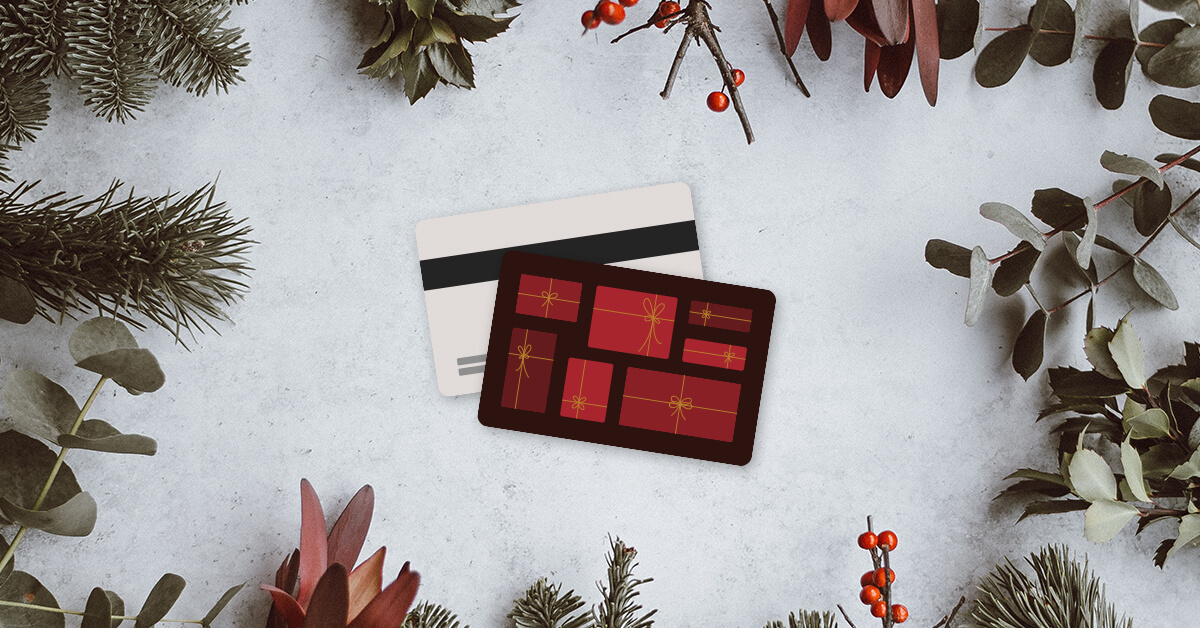 Black Friday marks the start of the holiday shopping season. A day where over 164 million shoppers wake up early to search for the best deals. While many shoppers find themselves fighting over the hot gift of the year, others will be looking for more practical gifts, like gift cards, while avoiding the shopping chaos. No matter what their shopping tactic is, everyone's goal for the holiday season is the same: find the perfect gift for a loved one at the best price.
As a retailer, how do you ensure that you have a product for everyone that walks in your store this holiday season? Offer custom gift cards!
For the 12th year in a row, the gift people want to receive the most is a gift card. Why? Because they give people the freedom to get something they really want.

How are gift cards good for business?
1. They bring in new customers
How many times have you shopped at a store just because you had a gift card?
Almost 50% of consumers tried a business for the first time because they received a gift card. The shopper has a form of "free money", so naturally, they want to buy something nice for themselves.

Custom gift cards are the most cost-effective way to get new customers and leads in your door. Why? Because when someone receives a gift card to a new place, they trust that the person who gifted it to them knows their interests, tastes, and where they like to shop. Gift cards are a low-risk way you can encourage someone to try something new.
Once that new customer is in your store, you have a golden opportunity to show them what sets you apart from your competitors. Showcasing what makes your store unique will help turn first-timers into a loyal, repeat customers.
2. They reduce returns
We've all been there.
No one likes opening a gift and having to pretend they like it. It's awkward and uncomfortable. That entire situation is avoided with gift cards because of the flexibility they offer. Plus, since the recipient is essentially choosing their own gift, your store is reducing the risk of returned merchandise (which are typically sold at a lower price point and result in lost potential revenue).
Pro tip:
If a customer returns an item and it doesn't have the receipt, give them their money back on a gift card! That way your business doesn't lose a single dollar of revenue.
3. They boost revenue
Gift cards are one of the most profitable items you can sell. Why?
Because almost 60% of customers spend more in-store than the value of their card. And since they're seen as "free money", it's easy for customers to validate spending a little more of their own hard-earned cash.
To boost your revenue even further, consider offering promotional cards to customers who purchase over a certain amount. For example, any customer that purchases over 100$ of merchandise receive a free $25 gift card which they can use the next time they visit. This increases the probability of repeat visits and boosts your average transaction value.
Gift cards also have a low cost per lead. The average cost per lead for a custom card is $1. This is extremely low compared to other marketing strategies. For example, a search engine lead costs an average of $45, while e-mail marketing leads cost an average of $29. Consistently lowering your cost per lead can mean big compound savings down the line.
Capitalize on seasonality
Nearly 20% of all gift card sales happen over the holidays, which is why it's crucial that your customers know you offer them. Consider featuring your gift cards in a can't-miss location—like near your checkout, where you can capitalize on customers impulse purchasing decisions.
The value that gift cards offer both customers and your business are evident. Whether it's bringing in new customers, minimizing how many returns you need to process, or boosting your revenue, these cards bring a lot to the table. Make sure that you're capitalizing on the value they provide, and enabling customers to give the freedom of choice as a gift this holiday season.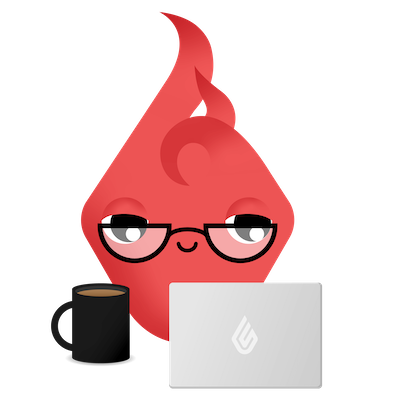 News you care about. Tips you can use.
Everything your business needs to grow, delivered straight to your inbox.