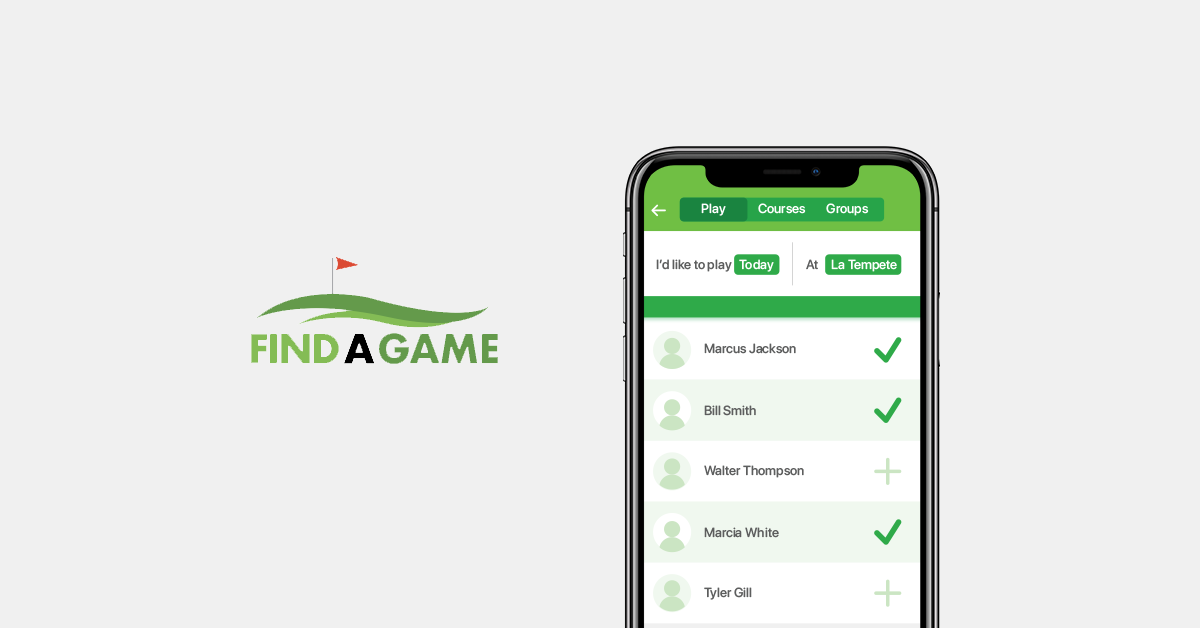 Find AGame, Advance Golf Partners and Lightspeed Golf have partnered to provide public golf courses with powerful solutions that help create a sense of community and increase revenues at their facility. By joining forces, we believe we can leverage each other's skillsets and truly have a positive impact on public golf courses across North America.
For those unfamiliar with Find A Game, let us give you a quick overview of what they have to offer before diving into further details. Find A Game is a technology company headquartered in San Francisco, that provides golf course solutions that allow golf courses to easily manage, market, and grow highly successful subscription-loyalty programs. The complete solution includes cloud-based software, a mobile app, a thorough training process and effective change-management tools.
To get a better sense of how this partnership is going to help grow the game of golf, we sat down with James A. Frank, Chief Content Officer at Find A Game. We would like to once again mention how strongly we, at Lightspeed, believe in collaborating with other players in the industry to ensure we create and develop the best solutions possible for golf courses.
(This interview has been edited and condensed for clarity).
How did Find A Game come to life? What pain point were you attempting to solve?
Frank: The initial idea came from Lee Blaylock, Founder and CEO, who saw an opportunity at his golf club in Dallas. Every summer, the club would set up a "bachelor board" for golfers who had their family away for the summer, had more time between their hands and wanted to find partners to play with. Lee thought the idea was a great way to mitigate this issue but he found it lacked a certain outreach and marketability
Golfers often have a large circle of personal connections who also play—this represents an important untapped opportunity for golf operators. As a golf enthusiast with a tech background, Lee took this idea and leveraged technology to access our virtual address books and personal connections to bring in more people without relying solely on the club's "bachelors." Individual courses aren't usually very good at marketing and sales, they just open their doors and wait for golfers to come in. We'll let Pat Kelley from Advance Golf Partners give you a deeper look into how Find A Game can help your facility:
Creating a sense of community has become increasingly important amid the pandemic as many people have decided to get back into golf. Unfortunately for these golfers, getting back in the game isn't like riding a bike, it not only takes time to knock the rust off but also to get back into the social structure of golf clubs. Playing golf isn't just about the sport, it's also about being part of a community and creating relationships. 2020 has been one of the best summers ever for golf—all these new golfers helped increase revenues—but it's going to prove especially important to create loyalty and make sure these new and "lapsed" players don't feel marginalized. We want them to keep playing for many years to come.
Tell me a bit about Find A Game—what services do you offer?
Premier Golfer Program
Frank: The Premier Golfer Program (PGP) is all about bundling underutilized assets a golf course has to offer into a single monthly membership. This aims at allowing public golf courses to attract the occasional, irregular golfers who represent a large segment of the market. These individuals are the ones who play only a handful of times at one or two different public golf courses over the course of a season and who don't know anyone at the courses they attend. Introducing a PGP will help create a stronger social system and a sense of loyalty at public golf courses. Combining these assets—notably unlimited use of the driving range, instructional clinics, and access-fee-only tee times (like 3pm on a hot Wednesday afternoon when the course is otherwise quiet)—gives these golfers reasons to come to a club at all hours, isn't wholly dependent on the course itself, and makes it easy for them to fit into the social fabric without the potential embarrassment of teeing it up with someone they don't know who is a much better golfer.
Golfers will now have the ability to access more of your amenities. And because the programs are set up as a recurring-revenue model—like a gym membership or Netflix—the money comes to you monthly whether they use your club or not. But we also want golfers to have the flexibility to suspend their monthly membership at any time. Golf operators have to make it worth the golfer's money to not suspend, and we have lots of ideas to help them do that. But when it works, as Advance Golf Partners has proven at its courses, you'll quickly notice golfers establishing relationships with other guests and spending more time at your facility. Even if golfers only come hit a few practice buckets within the month, they feel they're getting their money's worth while you get to showcase your entire facility.
The beauty of this program is that it's completely free for golf operators to set up—we only take a percentage of the subscriptions we help you sell. Don't worry, we set up our courses for success from the get-go. When setting up the program, we will, in collaboration with Advance Golf Partners, help golf operators analyze their golf course's reality and establish a custom plan that fits their exact needs. And we provide lots of information for your staff that helps turn them from shirt-folders to dynamic salespeople. Our software also gives management valuable tools, from sales tracking to training.
Mobile App
Frank: Our mobile app is also designed to help golfers integrate the community around their public golf course. It lets golfers see when other players are available to play, making it easy to arrange games, and we're also working on automatic notifications that will tell golfers when there are open tee times with people they know or people they'll like, which helps the operator fill missing spots. The app also gives players the opportunity to add new golfers to their address book of potential playing partners, chat to set up tee times, browse groups and associations, and much more.
Everything is done directly on the app so golfers don't have to navigate through social media channels, phone calls and text messages simply to organize a Sunday game. One of the main issues we've seen with our app is that, if a person doesn't know another golfer, they are very unlikely to invite themselves to a game. To resolve this issue, we integrated an invite function that allows golfers to send an invitation if ever they are still missing players. This will increase the likelihood of a player joining and in turn, create new connexions at the course. The app is available to all golfers who use your facility, whether or not they've signed up for the Premier Golfer Program, but the course only gets to distribute the app if it offers a PGP. But again, without any upfront costs.
Tell me about your partnership with Advance Golf & Lightspeed
How did your partnership with Advance Golf Partners come to life?
Frank: A few years ago, Lee Blaylock met with Larry Galloway, one of the partners at Advance to get to know more about their approach to the golf industry. Their company was one of the pioneers for golfer programs and they were able to help generate a significant increase in revenues for every golf course they worked with. On average, golf courses saw between $200,000 and $500,000 in extra revenue from these programs.
They were able to do all this without using any software or technology, so that's where we stepped in. Our two companies had the same goal with complementary strengths that we could use to further assist golf courses—by combining Find A Game's technology and Advance Golf Partner's knowledge and program, we could now expand the program beyond courses under the Advance Golf umbrella.
Why did you decide to partner with these two companies?
Frank: Advance Golf Partners and Lightspeed are seen as the industry's forward thinkers. They are both looking for better ways to empower an industry that has struggled over the past few years. The number one objective here is to help golf operators equip their facility with the tools they need to perform in the long-run. The golf industry has historically been very conservative and we're looking to change the status quo. However, for the moment, we need to be backed by recognized players on the market to establish our footprint in the public golf space. Lightspeed represents a key partner for our growth as they have arms in multiple public golf courses which will help us gain traction.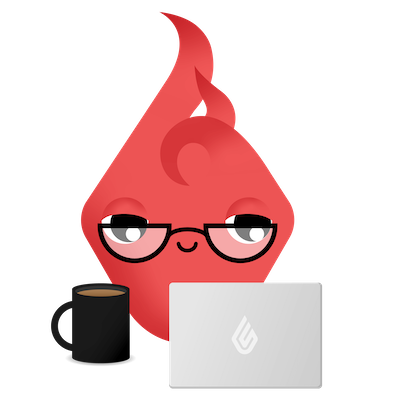 News you care about. Tips you can use.
Everything your business needs to grow, delivered straight to your inbox.