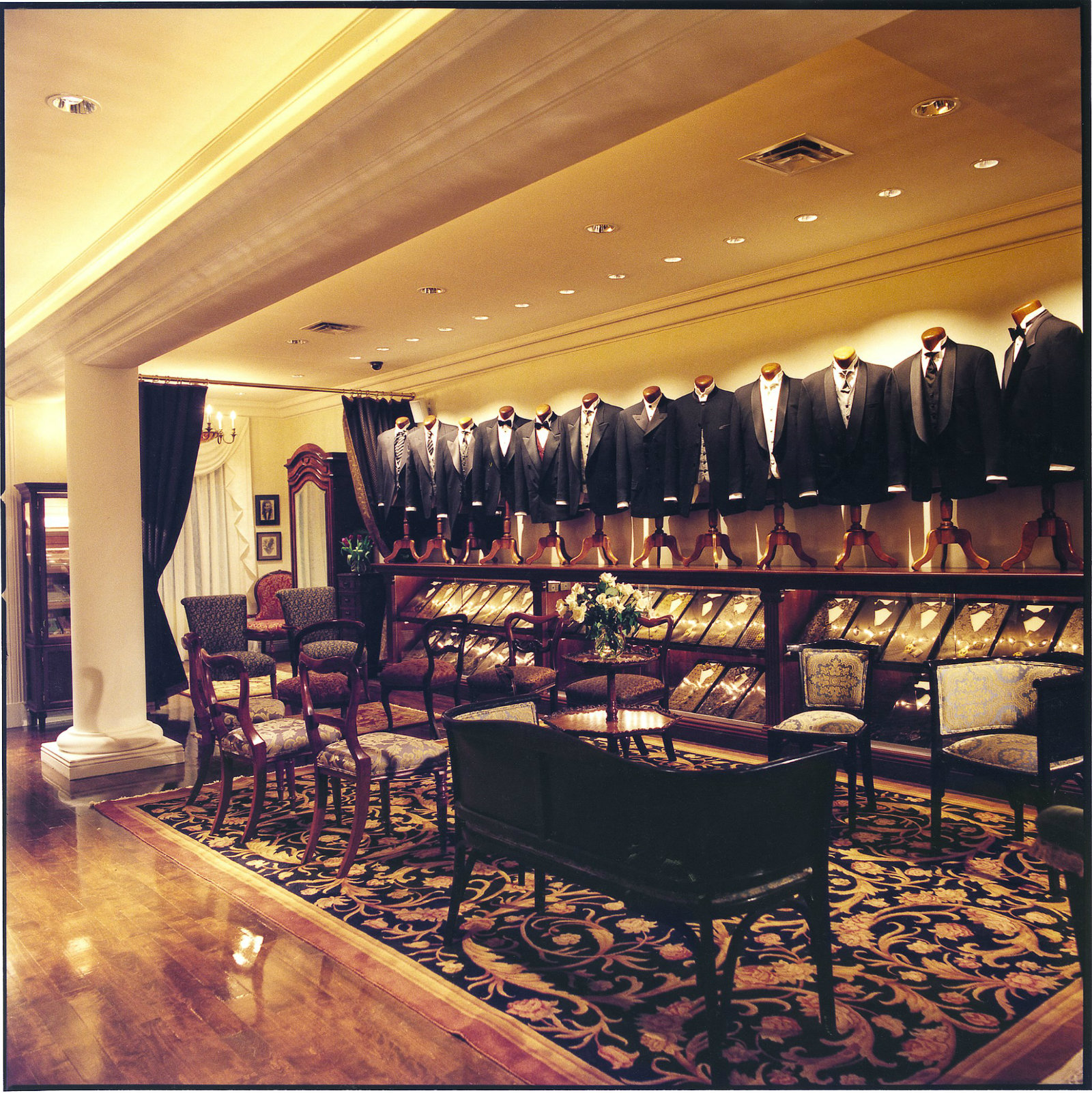 Located at 4605 Avenue du Parc for almost 90 years, Waxman House is a tuxedo shop praised for its rare pedigree, quality, proper fit and highest standards of quality and service. Offering nothing but the best to his faithful clients, Billy Waxman's devotion to quality extends to his espresso bar and barber shop, both powered by Lightspeed Retail.
In 2014, Billy opened Hershie's Espresso Bar to relive his father's warm spirit in the family house, the Waxman House. Back in the days, his father Hershie would welcome his friends and clients in his office at the back of the store. He would order pizza and smoked meat sandwiches, and together the group of men would chat for hours. As a tribute to his beloved father, Billy created the espresso bar to immortalize that same gathering spot, in the back of the store, which used to bring so much life into the Waxman House. Being a veritable showpiece with its silver engravings, marble countertop, impressive espresso machine and chandeliers, the bar would have attracted many new clients had it been displayed in the store's front window. But unlike most retailers, Billy didn't want to attract the masses. He wanted to keep the bar more private and liked the mystique of having it tucked away in the back.
As for the barber shop, it started with one chair in Hershie Waxman's office. Being a busy man with old-school manners, Hershie would bring in a barber every once in a while when he needed a fresh cut and clean shave, and of course, he'd invite his friends. Wanting to preserve the store's museum-like charm, Billy still has the vintage barber chair in the back and added three more collectibles in the front. Unlike most business owners, Billy doesn't like to share the pictures of his clients' fades and cuts on social media, nor does he disclose the names of his famous clients.
When Billy Waxman was first introduced to Lightspeed POS, he felt the system was a little complex for an SMB like his. However, when evaluating other point of sale systems available on the market, he felt Lightspeed Retail was the best fit. He was approached by several very well-known companies, but logistically their POS systems just didn't seem right for his business. In fact, Billy needed a POS that could support the sale of coffee and other gourmet foods at the espresso bar, as well as barber services and grooming products at the barber shop. But most importantly, what Billy wanted was a user-friendly system that would help him, slowly but surely, incorporate modern technology to his traditional ways of doing business, which were passed to him by his father: "Lightspeed will help me adjust to new ways of business. With Lightspeed technology, I'm looking forward to growing into the multiple tiers and platforms that I think Lightspeed is going to be able to offer." At the moment, Billy is not exploiting Lightspeed Retail at its full potential, but he realizes that eventually he'll be able to leverage more of its features. For now, he is getting his feet wet and exploiting the system at his own pace. Billy is currently using Lightspeed Retail for his coffee and barber shops only, yet he thinks he might eventually apply it to his suit and tuxedo rental business.
It might seem uncommon that a coffee shop be using Lightspeed's Retail POS over its Restaurant product. The reason being that the latter offered several features, such as table and menu management, which Billy didn't need. Therefore, Lightspeed used the Retail platform for Billy's espresso and barber shops and further simplified the platform with custom-built, color-coded buttons organized in alphabetical order. And apart from adapting to Billy's needs, Lightspeed has been providing Waxman House with great customer service for about a year. When asked what his favorite Lightspeed feature is, Billy answered "the Jad feature":
As a Lightspeed rep, [Jad] was sent to me to find what my needs were and which direction I wanted to take, and he helped build it. With the help of someone like Jad, we've been able to cultivate the product and get it to acclimate to my environment. Now we're understanding it, we're going to embrace, grow with it and try to maximize what we can do with it. It's a great platform.
Retail marketing best practices
Discover our 21 tips to dramatically improve your retail marketing efforts.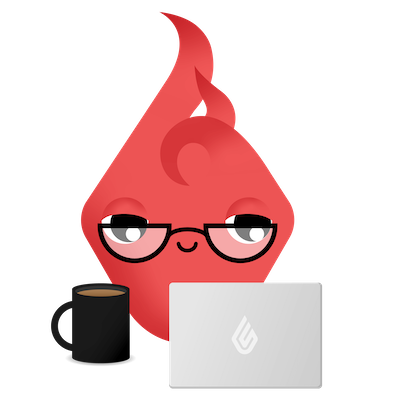 News you care about. Tips you can use.
Everything your business needs to grow, delivered straight to your inbox.