Meet Isabelle Racicot, media personality, primetime television and radio host, entrepreneur, and, on top of that, mother of two young boys; in other words, a modern superwoman. In 2015, Isabelle co-founded the lifestyle website Picoum.com that has also become Lightspeed's 10,000th eCommerce customer. Picoum is a one-stop shop concept where women can find clothes, cosmetics, and accessories made by designers from all around Canada. Fans of the website can also enjoy Picoum's online magazine that offers a variety of beauty, fashion, food, health, and inspirational blogs. Earlier this month, we had the chance to chat with her about the experience of starting her own online business and her thoughts on being a female Quebec powerhouse and entrepreneur.
Isabelle, what motivated you to start your online business?
For a long time, I had wanted to start something of my own, but I didn't know what exactly. A few years ago, when I was traveling down south, I met a woman named Bianca Lessard who is now VP Marketing of Picoum. Meeting such a passionate woman inspired me to start a business.
What was your inspiration for launching a lifestyle website?
I just asked myself "What am I looking for?". Having a day job and being a mother, I don't have the time to shop on different websites for clothes, accessories and other articles. With this in mind, I created Picoum to allow busy women like myself to save time by shopping on a single platform. I don't choose a designer's entire collection; I select certain pieces. The idea is that Picoum is like a friend suggesting the best articles she found for you, your children and your husband.
Where does the name Picoum come from?
Picoum was a word that I invented when I was a little girl and that made my grandfather laugh. My grandfather was also an entrepreneur. He owned a store all his life and passed away a few months before the launch of the website. I thought the name Picoum might bring a little of him to my business. At the same time, I like how the name doesn't have any meaning to others.
What spirit did you want to give your website?
I really wanted the website to be like a friend that likes the same things as you and has taken the time to shop for you. I wanted something welcoming. That's the first word that came out of my mouth when I first described the look of the website. I wanted something accessible, not pretentious, and esthetically nice.
How does Picoum differentiate itself from other online stores?
Picoum has a lot of my personality. Several well-known personalities have launched their own websites in Quebec, but not many of them actually sell the products that are featured on their website. Personally, I really wanted an online store that would highlight Canadian creations. On Picoum, we showcase carefully selected Canadian products because we find them beautiful and trendy, and we also think it's important to support local talent.
How do you select the products on your website?
I choose products based on their story. Stories, for example how the product was born or the intention that was behind it, speak to me. I truly love Eric Wazana's story of how he saw his mother lose her jobs as a seamstress. When it came time to acquire a factory to manufacture Yoga Jeans, he bought one that was dying in the Quebec region of Beauce to make sure all the seamstresses who were working in that factory kept their jobs. This story needs to be heard, and I am so proud to sell his products on Picoum.
Who are you trying to reach with Picoum?
First and foremost, women. Those who have children and a household to manage. Those who work and those who do a little of all these things. The women who are the most active on Picoum are mostly between 35 and 44 years old.
Are women between 35 and 44 difficult to reach online?
For sure, they aren't as active online as women in their early twenties who have tech in their blood, but I think that women between 35 and 44 years old are increasingly active on the Internet and shop online more and more. On Picoum, we accompanied many clients that were shopping online for the first time and felt insecure about the process. I find it great that people are making their very first online purchase ever with us.
As a well-known Quebec personality, do you think people trust you more?
The fact that people know me, and that I've been in their daily lives on television and on the radio for years, must help. The majority of websites like Picoum are American or European. With Picoum, people know that the products are from Quebec and elsewhere in Canada. People also know how to reach me and who the person behind the website is.
Do you plan on developing Picoum in the future?
Absolutely! I have plenty of ideas. We're going to diversify our products more and more and create a mobile app. I also want to develop the entrepreneurial women side of Picoum with the "Motivational Monday" series that highlights women from across Canada who have started their own businesses.
With the popularity of online shopping, do you think that selling online has become a must?
Yes! It frustrates me when I find a nice product on Instagram and then I see that the company doesn't have an online store. I understand that for small businesses that are just starting, they sometimes need to choose between a brick and mortar or an online store. Well, I'd recommend they put their money online like Frank and Oak that started online and then opened a brick and mortar.
Why did you decide to go into eCommerce?
I really saw eCommerce as a business opportunity and wanted to try something not too risky. Starting an online business is very demanding, but financially not as risky as other things. I decided to go in that direction because there's a lot of potential in eCommerce and I also have a lot of pleasure shopping online.
With the Internet that is constantly evolving, how do you stay on the ball?
I think we need to adapt ourselves to new technologies like mobile apps. The future is about empowering consumers to shop as quickly as possible and across all channels, especially mobile. I think mobile is going to be the number one way for people to shop. Platforms developed by companies like Lightspeed are going to help people like me be omnipresent and offer consumers better and faster service.
How did Lightspeed help with the launch of your website?
Lightspeed really listened to all our needs, and we still get great service, even post-sale. I also think that, for people like us, using a platform in which there's such a diversity of businesses is reassuring. Lightspeed's desire to always remain ahead of the pack, always improve their services and think about what's coming is going to be very beneficial for us. The development of Lightspeed is very important for our own development.
Was it important for you to choose a local business to power your website?
The fact that Lightspeed is a local business was part of my thinking process, and for the same reasons that I love Yoga Jeans, I love Dax and the entrepreneur that he is. I think he's a great person and that's an important decision factor for me. As Lightspeed is based in Montreal, I find that the team is more accessible than if I had chosen a company from outside of Quebec or Canada.
What are the challenges that you've been through as a female entrepreneur?
I think that the challenge is others not feeling that women are credible. At times, I would arrive at meetings and feel that people weren't taking me seriously. My female partner has had the same feeling. There's also the fact that I have to manage my time between family and work. I also have challenges that aren't related to being a woman, such as ensuring business growth, increasing online traffic, improving my product and determining what's working and what isn't.
Do you feel responsible for being a role model to other women in Quebec?
Myself, I look to women for inspiration and I understand that some women can find my journey interesting and feel inspired. I don't feel any pressure at all, however, and have always told myself that life is an adventure. If something doesn't work out, it's fine because I still will have learned a lot.
What advice would you give someone that wants to start an online store?
I don't think you should think too long; otherwise, you hesitate. I think that if you have a passion, you need to go after it. You also need to be dedicated and ready to learn from your mistakes. You can't have too much pride when you start a business because there will be discouraging times. I think that perseverance will help you move forward. The important thing is getting back up, not the number of times you fall.
Get started with Lightspeed eCom.
Learn just how easy it is to build your online store.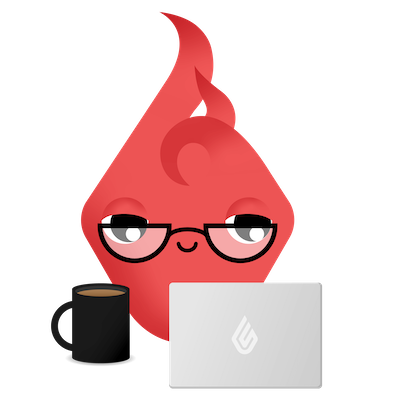 News you care about. Tips you can use.
Everything your business needs to grow, delivered straight to your inbox.