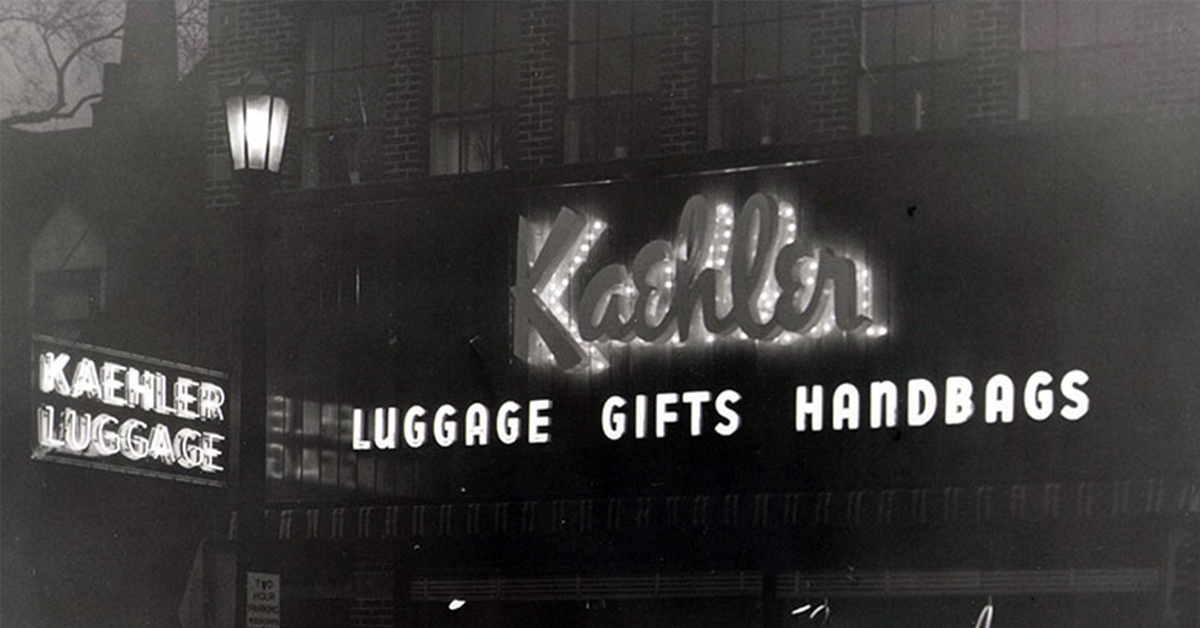 Turning 100 years old in 2020, Chicago-based luxury luggage brand Kaehler Luggage knows a thing or two about maintaining their business. Current business owner Buzz Taylor has worked every aspect of the business, preceded by his father and his grandfather, Walter Taylor, who was the first Taylor to own the family venture. He began by handling trunk repairs, then eventually selling the trunks—and the rest is history.
Heather Conway has been with the company for 29 years and started working in the business as a summer job, but fell in love with the company and never went back to New York, where she was from. She's held a number of roles—from sales to assistant manager, a fashion assistant buyer, a monogrammer and, today, a buyer.
What's great about a family-owned business is that it lets the employees grow.
Selling to the same families for over 30 years
"I've been selling the same families for 30 years," she says, "I've sold to the mom, now I sell to the kids. We're deeply rooted in these communities. Our customers are so loyal, they feel that family vibe from us and we try to give them that same treatment."
Selling a premium-priced product, means that customers have to trust the brand, they need to trust the product and they need to trust the business. The Taylor family is a part of the fabric of their community, they know their customers by name and take part in the big moments of their lives. "When their children go off to college we're helping them pack and get ready and we take that seriously, we take that to heart. We're helping [our customers] travel through their lives."
Staying true to your customers
"We genuinely care," Heather says. "Customers were always important and treated like people—that humanity was always encouraged. Humanity during the transaction should never be lost."
In the luggage industry, the price markup isn't big and Heather sees other retailers charging much more than they should for the quality they offer. "People are paying more for a lower quality product because there's no industry regulating this." Heather is concerned about the effect this can have on the overall industry and combats this by offering a personalized, unique experience to every shopper.
Now that they sell online, the store takes the same approach to customer experience as they do in-store. "A lot of people call us before they come in. We're so happy when they tell us about their choices, and that's how we bring our service to an online platform. When you call, I won't just read to you off a tag, I'll tell you about the personal experiences of my customers for the past 30 years. I don't just want to take their money by giving them something they don't want or need. I think that level of caring and service is what will keep us going and most online retailers simply won't do that."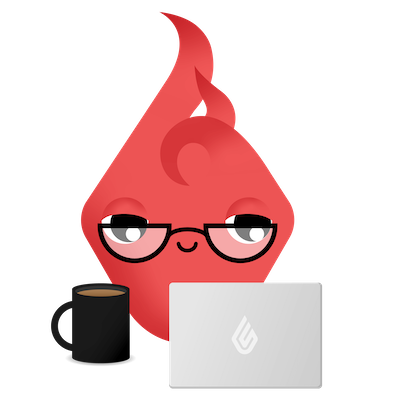 News you care about. Tips you can use.
Everything your business needs to grow, delivered straight to your inbox.