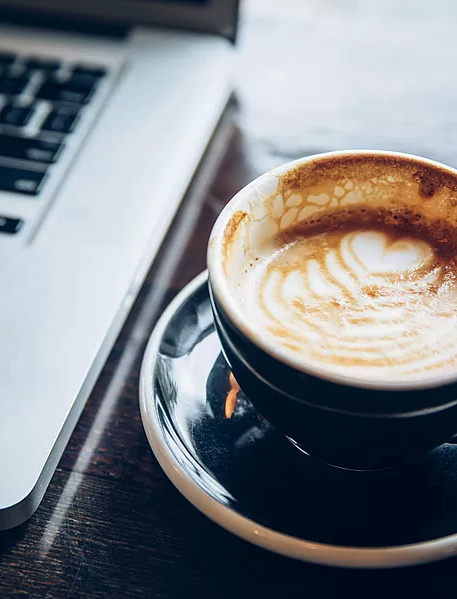 It all started 21 years ago when Jon Galvano started growing marijuana as a hobbyist. "I was heavily impacted by a good friend who had cured his own prostate cancer using Rick Simpson Oil," he says confidently. "I knew in that moment that it was something I wanted to know more about and I began my journey from licensed hobbyist grower to modern day entrepreneur."
Jon learned the techniques of marijuana cultivation by trial and error. He remembers destroying the basement, mushrooms growing on windows and drywall falling off the ceiling due to the moisture. Still, Jon didn't let his R&D failures slow him down. Instead, he was a home hobbyist captivated by the science behind indoor cannabis cultivation.
In October 2016, Jon turned his initial business dream into reality. He opened Cannabis And Fine Edibles, also known under the acronym C|A|F|E. As you can probably tell by the name, his business is nothing like your regular coffee shop, so next time you travel to TO make sure you stop by C|A|F|E, the city's first Amsterdam-style cafe.
A coffee shop for everyone
Unlike your regular Starbucks or Timmies, C|A|F|E not only offers delicious baked goods and premium espresso, but also cannabis and cannabis-infused edibles including chocolate bars, honey, maple syrup, toffee, olive oil, lollipops, cookies and cotton candy.
Jon wanted everyone to feel welcome at his coffee shop. He has been successful in creating a fresh, bright and clean environment, breaking down negative dispensary and "pothead" stereotypes. People of all ages, whether cannabis consumers or not, walk through his door every day.
"Some people come in just for our cannolis, vegan pastries or an espresso. They couldn't care less whether they know or don't know the other offerings that we have in the back of the store. My colleague's daughter is 3 years old and she's here all the time. She likes to run behind the pastry fridge and help us pull the lever on the espresso machine. It's also really cool to see an 80-year-old man having a hot chocolate with his grandson." C|A|F|E not only caters to people of all ages but also to cancer patients and doctors, as well as people who suffer from migraines, cramps and Lyme disease. Each month, Jon feels grateful to see 12,000 people stream through his door happy.
Toronto's best
When you step through C|A|F|E's door, you're presented with cannolis from Tre Mari Bakery, some of the finest vegan pastries from Bloomer's, authentic French macarons from Anet Gesualdi and premium espresso à la Barocco – all local businesses that wanted to collaborate with C|A|F|E.
"Tre Mari bakery has been around for 65 years and is managed by a group of four brothers from Sicily just like myself. They love the idea behind the business, which is the first one to wholesale their products. The owner calls me every day to see what I need for the next day, as we sell a lot of their cannolis and Portuguese custard tarts."
After partnering with Tre Mari Bakery, Jon went to Bloomer's. As he didn't have any knowledge in baking, he asked them if he could sell their vegan banana bread, carrot cake and donuts. Now, Bloomer's deliver to C|A|F|E every Tuesday, Thursday and Saturday. Apart from cannolis, custard tarts and vegan pastries, C|A|F|E also wanted to serve one of the best espressos in town, so Jon met the people from the prestigious coffee company Barocco who said they wouldn't sell him their beans unless he purchased a premium Zuccarini espresso machine and trained his staff to learn how to use it properly. Determined, Jon bought the $20,000 espresso machine and sent his staff for training at Zuccarini's.
Jon played around with his menu a lot to see what the community wanted. When adjusting his menu, he always takes trends into account and looks for homemade offerings of superior quality. "Cannabis is a very discerning product by its taste, smell, touch and look. I feel we have to meet the same standard even with our cannolis for example. I have the shell specifically coated with chocolate to make them stay crispy. Tre Mari Bakery does this specifically for C|A|F|E and doesn't even do that at their own bakery." Jon always looks for the finer things Toronto has to offer. Despite the premium pricing at his coffee shop, customers pay the price, tip and even say 'thank you'. "I've never seen a place where we can make a mistake in an order, and people are still so pleasant. Now, I'm not sure if it's a result of the cannabis! I think we'd get different results if we sold alcohol in a bar."
A system that works for C|A|F|E
With their customers at the heart of his business, Jon uses Lightspeed's reporting feature to track customers' preferences and build a menu that clients will love and that will keep them coming back for more. The reports enable him to follow his weekly and monthly sales as well as customer growth rates. With many other responsibilities, Jon enjoys how the system is cloud-based and allows him to keep an eye on his coffee shop even if he's not physically there. Anywhere, anytime, he can view sales and inventory, as well as the times when employees clock in and out.
"Being able to view how the business is performing through Lightspeed reports is priceless." The reports provide Jon with the data he needs to see what's working and what's not to adjust his menu accordingly. With a pastry and espresso bar business model, waste can easily affect the profitability his business, which means that it's important that he carefully manages sales and inventory turnover.
Apart from the reports, Jon finds the labor reports extremely useful. He is able to know if employees have worked overtime and compensate them fairly for their extra work hours. "The labor reports help me figure out how many hours employees worked during the week. They also save me a lot of time at the end of the day as it only takes 3 to 4 minutes to do a money transfer or write a check using the labor reports."
A stigma to overcome
One of the most important values at C|A|F|E is their education – the education of marijuana amongst their staff and clients.
"People aren't sure how to approach the subject. They're scared. There's so much miseducation about marijuana, so we try to break through this miseducation. The word pot head is so far from what these people actually are."
As customers talk to each other about their Lyme disease, aches, pains or migraines, Jon believes that people will continue learning about marijuana and break through negative stereotypes.
Want to better manage your business?
Lightspeed Restaurant POS is fully adaptable to your specific business needs.
News you care about. Tips you can use.
Everything your business needs to grow, delivered straight to your inbox.