Back in May, we had the pleasure of meeting with Julie Bisson, who was working hard testing recipes and getting ready to launch the fourth establishment in her and her husband's portfolio of delicious Asian eateries. With a name not ready to be revealed then, this banh mi shop was destined to shine, sandwiched in between its sister restaurants, the exciting June Rose and the notoriously delicious Big in Japan restaurant.
Today, this sandwich shop is quickly becoming a Plateau favorite, and is a must-stop if you're looking for a traditional bahn mi sandwich with a modern twist.
Here's part two of our AMA (ask me anything) with Julie, three months into her restaurant launch using Lightspeed Restaurant.
How did you come up with the name for your restaurant?
Originally the sandwich shop was supposed to be named Banh mi King, a play on the staple Burger King. We thought it was cheeky and fun and it was also our way to pay homage to other classic sandwich places like Le Roi du Smoke Meat and La Reine de la Patate, who are so well-known for their snack bar restaurant concept.
While I was developing the logo, the capital "K" of the King just didn't look quite right to me, so, King became Queen. And with that Banh Mi King became Banh Mi Queen. It was almost serendipitous, since the font not only looked better, but was also came full circle back to my mother-in-law, who also ran a banh mi cart in Vietnam.
How was opening day?
Things were a little crazy opening week, to be honest. Opening day is a really exciting time, but always a bit stressful. At some point, I realized that it was creeping up and we still hadn't found the perfect bread yet! That was stressful, but in the end, it all worked out. Opening day is the culmination of a lot of month's work born into fruition, so when it happens, it's a bit nerve-racking, but also a relief that all your hard work has paid off.
How are things coming along for Banh Mi Queen?
We've had a lot of great responses from people who've tried it and already we're starting to see some regulars, which is always nice. We've had a lot of foot traffic which is great, and since we're connected to BIJ restaurant, when it's been less busy over there, we've had some customers pull up a seat at the restaurant and sit and enjoy their sandwich there too.
The 9-step guide to opening your restaurant
Opening a restaurant? Get our checklist to make sure you do it right.
How are you finding Lightspeed Restaurant?
One of my favourite things is the fact that it's cloud-based. We start prepping for the lunch rush at 8am and now we're are open from 11-7pm on Saturdays. It's nice to check in on how the restaurant is doing from home or from one of the other restaurants. This allows me to shorten the hours that I have to physically be in the shop, and allows me to be more flexible with my schedule.
I also really love the reporting features. I'm able to look back at our sales and make smarter decisions about the business. For example, originally we were not open on Saturdays, except one time as an experiment. We saw that on that day, the numbers doubled, so we decided to open on Saturdays moving forward. Based on sales, we also know when we're busiest and when the sweet spot is for foot traffic, which helps us staff properly and know whether we should extend or shorten our hours.
We are also able to see which sandwiches were customer favorites. The pork is our most popular, but the chicken and the falafel are contenders! I think once we've been open for longer, I'll use the reporting to monitor seasonality when I launch things like papaya salad for the summer or a soup for fall and winter.
We wish Julie great success with her new sandwich shop! To read about Julie's journey from the beginning, read the first blog here.
With so many choices to choose from on St. Laurent, make sure you don't pass by Banh Mi Queen! Grab a banh mi on the go and get a taste of Vietnam… and Quebec.
Opening a restaurant?
Lightspeed can help you better manage your restaurant.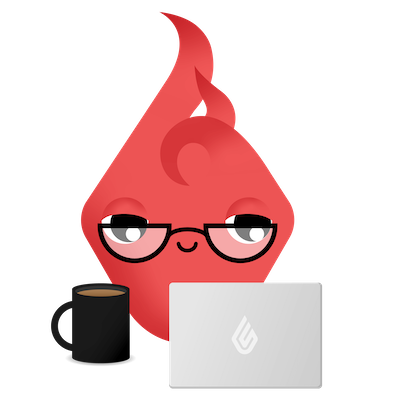 News you care about. Tips you can use.
Everything your business needs to grow, delivered straight to your inbox.