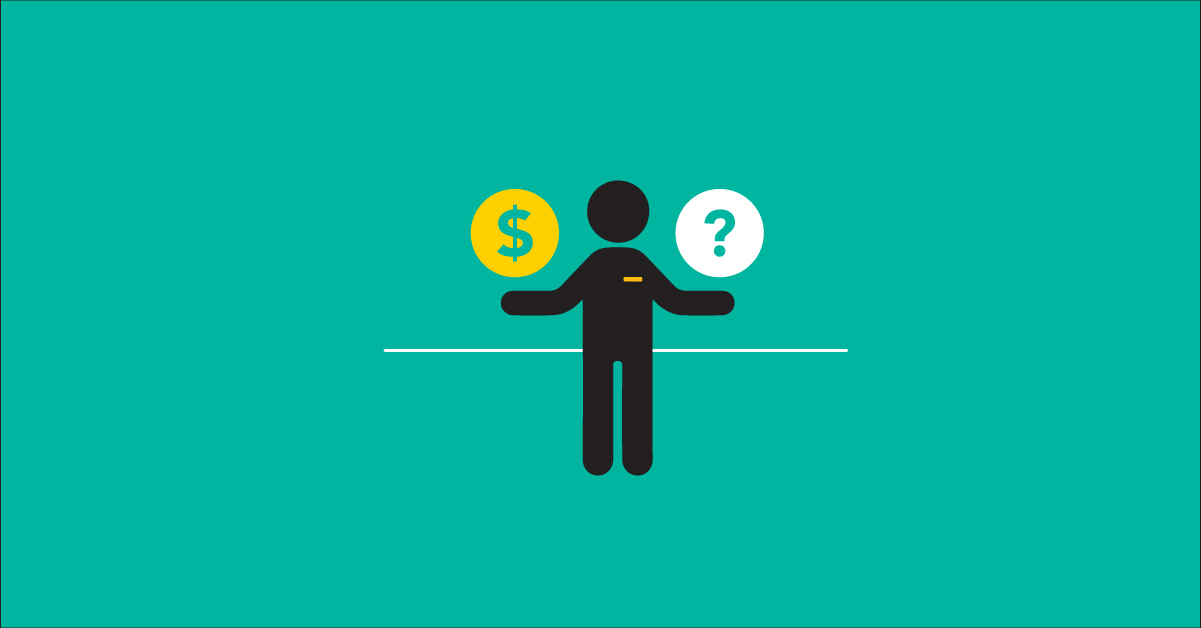 This blog was updated on June 22nd, 2020, to give you the most up-to-date offers and resources.
As social distancing protocols are relaxed around the world, retailers and restaurateurs must navigate how they can reopen while maintaining a safe environment for their customers and employees. While these are important measures for continuing to manage the COVID-19 pandemic, retail stores and restaurants must balance safety and expenses.
At Lightspeed, we firmly believe small and medium businesses are vital to communities, and we want to help you come back strong. In addition to our resources and relief plans, a number of other companies have put COVID-19 relief plans into place to help you reduce your costs while you plan out a safe reopening strategy.
Visit the COVID-19 resource hub
Get the news and resources you need to stay informed and protect your business.
eCommerce and digital service relief plans
Help your customers decide how they feel comfortable shopping with you as you reopen, whether that be through eCommerce or safe in-store practices.
OrderCup
QuoteMachine
Hubtiger
Google Canada
booxi
AdVision
2. OrderCup
Offering: 50% off monthly subscription fees for 2 months.
OrderCup is an eCommerce shipping solution that helps you streamline your order fulfillment workflow. Their offer is open to new and existing customers using a retail eCommerce platform.
With OrderCup, you can set up an efficient shipping schedule to get orders out to your eCom customers without hassle. OrderCup supports global shipping, so you can start to build an international customer base to support your business.
Get in touch with OrderCup here.
3. QuoteMachine
Offering: free plan for Lightspeed users.
QuoteMachine is a Lightspeed Retail integration that lets you create interactive online quotes and invoices with integrated online payments. It is available for retailers.
Keep your sales going by taking orders from your customers via Facebook, over the phone, or email and pivot to prepaid takeout and deliveries. You can use QuoteMachine to send electronic receipts with online payments or send interactive quotes that let your customers choose from a list of products.
Get in touch with QuoteMachine and sign up for free here.
4. Hubtiger
Offering: 1 month free.
Hubtiger is an innovative mobile application designed to better connect bike shops with their cyclists. Bike shops create mobile or curbside drop-off/pick-up, with all payments made directly through the app to the shop, so customers feel safe and secure in their transaction. Once a bike is scheduled for maintenance via Hubtiger, the mechanic is able to manage services and communicate directly with the customer through the app, text or email.
Hubtiger has facilitated over 32,000 service requests around the globe, with more being booked each day. Fully integrated into the Lightspeed Point of Sale system with, Hubtiger makes appointment scheduling totally seamless.
Learn more about Hubtiger here.
5. Google Canada
Offering: $1M CAD to get Canadian businesses online.
Google Canada is pledging $1M CAD to Digital Mains Street's ShopHERE program to help get 50,000 Canadian small businesses online. This will help more Canadian small businesses secure revenue from the ever-growing ecommerce market.
ShopHERE will begin rolling out in select municipalities beginning June 2020.
Learn more about ShopHERE here.
6. booxi
Offering: 2 months free with an annual booxi plan.
booxi is an appointment and rental management platform that helps retailers offer extra services to customers while streamlining the administrative work. Their offer is open to all businesses looking for a way to offer their clients a convenient way to book an appointment online.
As more businesses begin to resume activities, it's so important to continue to offer clients a way to make their way to your store, conveniently and safely. Using booxi is a great way to help businesses transition to an appointment-only model and keep their customers safe while observing social distancing guidelines. Customers can book their own appointment and pay online, helping stores provide contactless service.
7. AdVision
Offering: omnichannel gift card functionalities with fees waived for 3 months, plus 66% off setup fee
AdVision is a Lightspeed integration partner that offers web store development packages and applications to enhance your ecommerce site. It is available to retailers using Lightspeed eCom.
Many experts are encouraging customers to purchase gift cards to support their favorite local retailers. Integrating omnichannel gift card functionalities into your eCommerce store means those customers can keep shopping with you now, not later.
Get in contact with AdVision here.
Marketing relief plans
Keep in contact with your customers and let them know your reopening plans.
Ikeono
Marketing 360
Trufan
8. Ikeono
Offering: 2 months free to new Retail and eCom customers in North America.
Ikeono is a Lightspeed integration partner that facilitates SMS communication with your customers. It is available for retailers using Lightspeed Retail, eCom or Chronogolf by Lightspeed.
With Ikeono, businesses can generate invoices and text payment links within the Lightspeed ecosystem. Invoices can be customized, are texted from the business's texting number, and provide real-time notifications as payments are received.
In addition, Ikeono offers a seamless Omnichannel experience, with an easy to install webchat widget to capture sales leads. All conversations are synced between Lightspeed Retail and eCom.
See how you can get in touch with Ikeono about their offer here.
9. Top Rated Local®by Marketing 360®
Offering: Free Top Rated Local listing and Marketing 360 Reputation Management Product.
Marketing 360 is a marketing platform that gives small businesses access to advanced marketing tools for promoting their brand. Marketing 360's platform is available for all businesses, and their offer is available for integration with Lightspeed eCom.
Their Top Rated Local listing tool helps businesses track online reviews across multiple review sites. Business owners can create a Top Rated Local listing and use integrated tools to read and reply to reviews. Combined with the Reputation Manager, you can track your reputation and put the best foot forward for potential customers.
Get in touch with Marketing 360 here.
10. Trufan
Offering: free access to SocialRank.
Trufan is a social intelligence platform that helps brands of all sizes engage their grassroots communities ( such as superfans and micro-influencers) and segment their social audience. Their free plan is available to businesses of any type and size.
To help SMBs get the word out about their ecommerce and delivery services, Trufan is offering a free plan to SocialRank, their audience segmentation tool. Businesses can use SocialRank to identify top fans, micro-influencers and potential audiences, widening their reach on social media and bringing more awareness to their services.
You can get in contact with Trufan here.
Delivery and takeout service relief plans
Delivery and contactless takeout services can help you keep a steady stream of business while you reopen your dine-in service (or wait for the government approval to do so).
UberEats
CHK PLZ
Hostme
Zuppler
Mobi2Go
12. UberEats
Offering: 0% fee on pickup and no additional fee on Daily Pay for a limited time.
UberEats is a popular third-party delivery service platform that enables restaurants to serve customers within a certain radius of their establishment.
A 0% fee on pickup orders allows you to get the ball rolling on another stream of revenue while you plan to reopen. Daily Pay with no additional fee until July 17, 2020, means you can have access to your profits faster, allowing you to make expense decisions quicker.
You can learn more about these initiatives here.
13. CHK PLZ
Offering: 1st month free, no setup fee, and 50% off for the monthly fee.
CHK PLZ's main product is an app that powers contactless payments for bars and restaurants. Their app works alongside your current payment terminals to give your customers more options for how they want to pay. Customers can split bills between individual diners and pay on their phone without having to wait for a payment terminal, creating a frictionless experience for customers while saving time for your waitstaff.
In addition, CHK PLZ has set up a free online ordering platform to help restaurants continue to serve customers through closures and slow-phased reopenings.
With CHK PLZ's offer, restaurants can implement a contactless way to pay as you prepare to reopen, potentially as a part of a contactless order pick-up system.
You can learn more about CHK PLZ here.
14. Hostme
Offering: 1 month free.
Hostme's restaurant management software enables online ordering, intelligent table management, advanced reservation management, digital waitlist capabilities and server rotation management for hospitality businesses.
With 1 month of Hostme free, you can set up an online ordering system that allows you to accept orders from your website, your social media profiles or over the phone. When an order is ready, you can text customers to let them know it's time to pick up their order, which enables a contactless takeout system to help you reopen safely.
You can learn more about Hostme here.
15. Zuppler
Offering: waived setup fees and no monthly payment in 2020*.
Zuppler is an online and on-premise ordering solution that helps you implement more contactless features in your restaurant for reopening.
Multi-use menus may facilitate unintended transmission of the COVID-19 virus, but single-use menus can be a costly and wasteful investment. Zuppler's on-premise ordering gives you another option: contactless digital menus, powered by the Zuppler app, so customers can order on their own devices.
You can learn more about Zuppler's on-premise ordering here.
*monthly offer contingent on signing a 12 month contract for 2021
16. Mobi2Go
Offering: 60% discount on onboarding fees, and a discount on your Mobi2Go subscription
Mobi2Go is a delivery integration that allows restaurants to offer delivery services through select 3rd-party delivery aggregators. It is available for restaurants, with special rates currently available for businesses using Lightspeed Restaurant.
Whether you decide to manage your own delivery process or use 3rd-party aggregators is a matter of personal choice, but the same delivery prep measures apply either way. The best menu for pivoting to delivery is one that can stand up to the courier process.
Get in touch with Mobi2Go here.
Administrative expense relief plans
Trying to reopen in the face of strict government regulations brings unique staffing and employee management challenges. These companies have stepped up to make it a little easier.
Homebase
MarketMan
BevSpot
Tenzo
Planday
17. Homebase
Offering: HR Pro free for one month for customers.
Homebase is a free online employee scheduling and team management tool. HR Pro is Homebase's advanced live support system that connects you to HR experts for all of your HR-related questions. Both Homebase and Homebase HR Pro are available for businesses of all kinds, including retailers and restaurants.
Implementing Homebase in your organization during this time can help you with remote time tracking, advanced team communication, proper team scheduling, and can help keep labor costs lean.
To help entrepreneurs out in the wake of the COVID-19 pandemic, HR Pro is free for customers for one month. If you have HR questions about how to handle COVID-19 related staffing issues, HR Pro's experts can help you get answers.
Get in touch with Homebase here.
18. MarketMan
Offering: 2 months of service free and no setup fees.
MarketMan is a restaurant inventory management system. To help restaurants continue optimal operations without breaking the bank, they're offering new customers 2 months of their service, free. MarketMan is available for restaurants.
Because MarketMan is cloud-based, you can perform your inventory management tasks anywhere, be that in the restaurant or at home in self-isolation. If you're pivoting to delivery, MarketMan will help you manage your inventory counts and costs while you accommodate for your new revenue stream.
Get in contact with MarketMan here.
19. BevSpot
Offering: free account for Lightspeed customers
BevSpot is an inventory management service for hospitality businesses. Available on any device, using BevSpot makes your inventory management more efficient.
Inventory data is updated automatically based on sales, so you don't need to keep track of spreadsheets and inventory levels manually. With built-in ingredient data including real-time percentage costs, you can ensure your menu is as profitable as possible. With even more features for smarter ordering, analytics and data, Lightspeed customers will be able to up their inventory management game with a free BevSpot account.
Lightspeed customers can sign up for a free account here.
20. Tenzo
Offering: 75% discount on setup fees on 2-year contracts
Tenzo is a sales forecasting integration that helps restaurants obtain advanced data about their operation. You can customize Tenzo's platform to show you the data and metrics that matter to you.
You can access Tenzo on all your devices to get your data whenever you want it, wherever you are. It supports multi-location data to help you oversee your entire business at once, and alerts you to changes in performance through customizable automated reports.
Using Tenzo can help you keep an eye on critical benchmarks as you transition from delivery and takeout services to reopening.
You can learn more about Tenzo here.
21. Planday
Offering: 2 months free for Lightspeed customers
Planday is an advanced employee scheduling module that saves you time building schedules by digitizing the process and taking vacations, availability, payroll and more into account.
Using Planday helps you optimize your shifts during normal operations–and can be critical in managing shifting availabilities. With some employees potentially having altered availability as they transition out of social distancing, Planday can help you manage your reopening plans without having to worry about spending hours planning shifts.
You can learn more about Planday here.
We're all in this together
Reopening can feel like a daunting task in the face of strict health and safety rules. Luckily, you have a little help.
In addition to reaching out to the companies and partners that will help you keep running your business optimally, consider speaking to your business's financial institution. Many banks around the world are prepared to work with their clients to help them secure revenue to cover COVID-19 expenses. Finally, don't forget you can keep up with the Lightspeed blog for tips and resources for managing your business throughout the reopening process.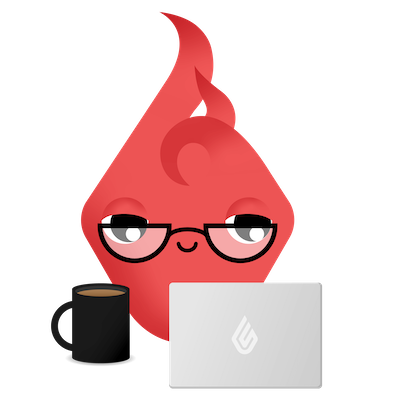 News you care about. Tips you can use.
Everything your business needs to grow, delivered straight to your inbox.