Don't you have a friend who starts getting excited for Christmas in July? A friend who passively pressures you into looking for the ultimate gift for them, as if their life was at stake? If you don't, lucky you. If you are a retailer, however, it can be a reminder that the holiday season needs to start early for you. As the biggest sales season of the year, you just can not afford to be unprepared for it. From inventory management to your employees, anticipation is the key to a successful season.
When it comes to foot traffic and transactions, the holiday season remains a blockbuster year after year, but it's not exactly what it used to be. The holiday storm is still an in-store phenomenon, and despite some relatively pessimistic predictions last year, consumers in the United-States still spent 7.9% more for Christmas in 2015 than in 2014. However, consumers' buying habits have evolved, and strategies for success have changed to reflect that evolution. Sales trajectories are different, and it's no longer as easy as restocking your best-sellers and expecting people to rush into your store.
The online shift
If 2016 doesn't see the same increase in physical sales, it's not because people are buying less, it's because they are buying online. The National Retail Federation forecast says that online sales will increase between 7% and 10% this year. Christmas decorations and illuminated storefronts are lovely, but having to enjoy them with thousands of other people can be a bit overwhelming. Before, consumers had no choice but to dive into the crowd to get their gifts. Nowadays with modern technology and smartphones in every pocket, eCommerce has become a very convenient alternative.
We are in the era of cross-channel buying. Retailers who aren't everywhere, to put it simply, are missing out. Being online gives you more space to sell and consequently more potential customers and revenues. So how do you pick an eCommerce solution to expand your business to the online world? Here are three questions that you need to ask yourself in your quest for the best online solution.
Is my online store built to be crawled by search engines?
Will my online store help me strengthen my relationship with customers?
Does my online store come with an effective delivery system?
eCommerce solutions have too often solely focused on design and left out some other crucial aspects. SEO, shipping, and blogging, are far more than details you can overlook. Here's why:
How to be found online
The Internet bubble seems like it's the (not so) new place to be for retailers. Most importantly, it's the new place where you want your store to be seen. With more and more retailers getting connected, you can easily become invisible. Thankfully, the Internet has also a formula which, if used properly, can put your store under the spotlight. Search Engine Optimization (SEO) is a way to have your online store appear at the top of the results lists. The first step to every project is to make sure you have an audience, and your online audience can only be built if you use SEO.
Look for features that will help you get the clicks and that will aid your customers when they are searching for you online. Can you add the right titles, meta descriptions, product tags and links into your eCommerce platform? Those are not only words, they define your Google rank. Start from the inside out and make sure your online solution puts the emphasis on visibility as much as on visuals.
Connect with your customers
Going online is also a great way to strengthen your relationship with your customers. Consumers are exposed to more brands than ever, on more sales channels than ever. TV, radio, print and online ads, the only way to go through a day without being invited to buy something is spending it in a bunker. Being nice in-store and having a beautiful website does not cut it anymore. Have you ever thought about blogging? Blogs are not only venting spaces for teens, they are valuable marketing assets. They are pieces of content that Google also crawls and takes into account when ranking your website.
Apart from improving your SEO value, blogs can be a great way to interact with your customers when you need to give them more detailed information but you feel like an email would be too spammy. Some of your customers are encountering an issue? Address it on your blog. Let your customers know that your business is not only about selling, but also about making sure they are happy with what they've purchased, so they can trust that your product is the best purchase that they can make.
A shipping system that delivers
Shipping never matters as much as it does during the holiday season. Timing is crucial for Christmas especially as Santa cannot afford to be late. Upset the children (and their parents) by having an item delivered a day after it was supposed to and you will probably won't hear from your customers ever again.
The solution? An integration which can help you connect to local carriers around the world so you can ensure that your customers receive their item as soon as possible. Lightspeed eCom has that, and even calculates the shipping rates based on the method and the location selected. When you know exactly much shipping costs you, you can build a smart pricing strategy (free shipping, flat or variable rates) tailored to your business' activity.
Do it right
When it comes to online stores, the right questions haven't always been asked. If the goal is to sell, the content part cannot be overlooked. Search engines don't see your online store as a hybrid site which does not need to meet the same standards as other sites to be ranked high, so you have to comply. With SEO and blogging tools, you can boost your traffic by having your content crawled and highlighted. On the sales side, retailers can't let their customers down before they actually get what they paid for, and in time. Don't let shipping be your weakest link, customers won't wait.
The bigger picture is that consumers want to have as many options as possible, no matter where and from whom they wish to purchase. The merging of the online and physical shopping experiences is not a future trend, it's here. 85% of holiday shoppers will research online before making purchases in-store. People are already omnichannel. Consumers are not demanding, they are taking advantage of the available technology, and you should too. Today, retailers can have a powerful retail POS system and an eCommerce solution as parts of a single solution helping them manage a single inventory to sell across every channel. It's hard to bet against that, so don't, and give it a shot.
Get started with Lightspeed eCom
Learn just how easy it is to build your online store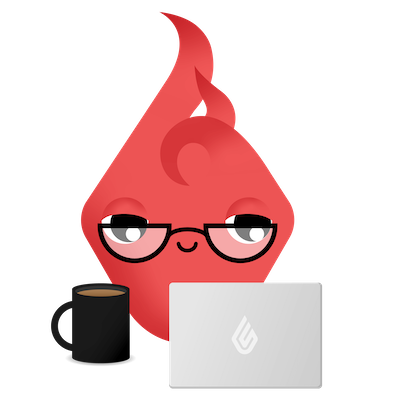 News you care about. Tips you can use.
Everything your business needs to grow, delivered straight to your inbox.