It's been one year since the merging of Lightspeed and SEOshop, a partnership where two pioneers in their respective fields joined together to create one company that encompasses one cohesive set of strengths and values.
The road to the unification of these two market leaders, their distinct corporate cultures and languages was not without its challenges. However, during this period of growth and transition, our main priority was – and always will be – our commitment to independent eCommerce merchants, retailers and restaurateurs.
We'd like to take this opportunity to give you an update on our key developments over the past year. As a company, we're positioned and committed to take our communication with our customers to the next level. One of the things we take very seriously is feedback, and we took special efforts to address your concerns and suggestions with the V2 release of Lightspeed eCom.
We've listened to you, and we're excited to tell you that over the past few months we quadrupled our development team to give us the creative and technological manpower needed to take the eCom product to a new level. Lightspeed eCom V2 offers scalable technology and an enhanced structure that is adapted to our users and their specific needs while supporting their ongoing growth. The logic behind the platform was reworked which resulted in a system that is both smarter and faster. This means that moving forward, we will be able to respond to our customers' needs and feedback more easily and quickly.
We've also overhauled our design framework to create a more user-friendly platform, which will help you provide a better user experience to your customers. V2 will also give you the product features you've long been waiting for such as: product bundles (available September 29, 2016), the highly requested variant images (available September 22, 2016), and custom credit invoicing (available October 18, 2016).
In addition, we've also improved our import/export functionality and created a better back office search experience. Since security has always been our top priority, we've also increased all security systems to continually detect and protect from external attacks. Our SSL is better than ever, allowing our retailers to continually offer a secure and safe connection to their customers.
We're also excited to announce that we're launching Changelog, a new addition to the Lightspeed eCom back office, which will give our customers full visibility on product rollouts and system updates in real-time.
As well as improving product features, we've invested a lot of energy into pioneering the integration between Lightspeed Retail and eCom – something that we know will greatly benefit our online and offline retailers. This integration enables our customers to become omnichannel retailers by using one best in class platform to seamlessly merge their online and offline sales channels. Being omnichannel means that you can manage your inventory, sales and customer data, all from one centralized back office, while giving your customers a consistent in-store and online shopping experience.
For our restauranteurs, we've progressed our restaurant POS and given our North American and European restaurateurs essential features such as Advanced Reporting and Lightspeed Accounting, upgrades that will help their business run more efficiently.
In keeping with our ongoing commitment to customer engagement and care, we've also expanded our account management and customer success team to our Amsterdam region, so that our European customers can now benefit from the expertise and attention of our product and customer specialists.
Today, Lightspeed is one united powerhouse servicing over 38,000 retailers and restaurateurs from around the world. We remain committed to delivering on our strategic product roadmap and fulfilling current and future customer demands.
For all of our Amsterdam customers, we invite you to Lightspeed Connect in Utrecht on October 26. We welcome the opportunity to speak with you in person!
We look forward to the future and the on-going success of our independent eCommerce merchants, retailers, and restaurateurs. Thank you for your support!
Ruud Stelder & Dax Dasilva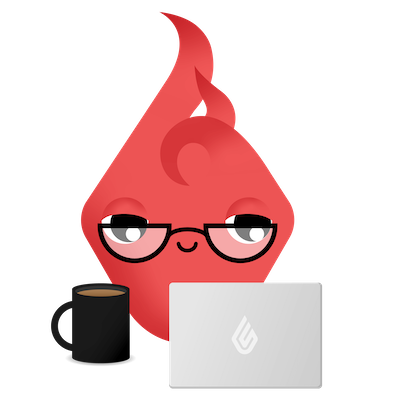 News you care about. Tips you can use.
Everything your business needs to grow, delivered straight to your inbox.