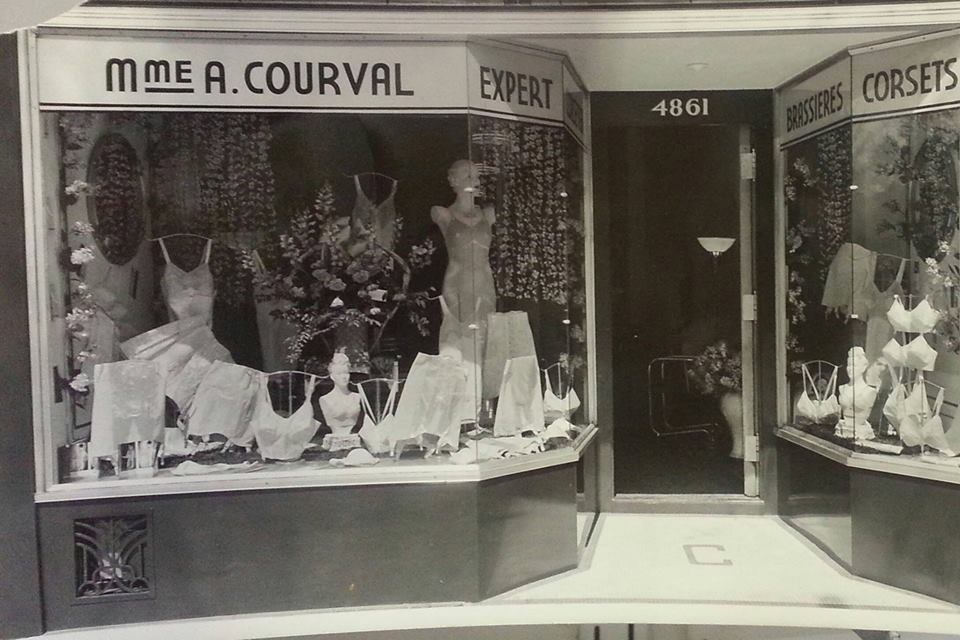 Call it serendipity. When Victoria Connolly and Vanessa Brott bought Courval, a lingerie boutique in Montreal's affluent Westmount community, the friends already knew the business and its clients. After all, they'd spent the better part of a decade working there. Still, the move from employee to owner surprised even them.
"We never thought we would end up in retail in the long run. Between culinary school and other interests, we were open to different opportunities but somehow we always ended up back at the store," explains Brott.
Madame Courval opened Lingerie Courval in 1918 (back then she was selling handmade corsets, not bras). By 1941, the storefront had moved to its current location on Sherbrooke St. West, where Brott and Connolly worked as sales associates starting in 2002. When Madame Courval's granddaughter, Louise Dufresne, put it up for sale in 2010, the friends made their move.
Once the deal was done, however, it was time to learn how to actually run the store. "We had to shed the 'employee' attitude, and adopt one that would make people take us seriously as business owners. We learned to delegate tasks and manage people; that was definitely tough," says Connolly. (They now manage a staff of three).
Luckily, they had lots of experience. As loyal employees, they had been on buying trips and were intimately aware of their customers.
The boutique has seen its fair share of renovations since the 1940's!

A New Era Begins
Lingerie Courval is an icon in the Westmount retail scene, so Connolly and Brott knew they had to stay faithful to the shop's brand. It's not simply a place where women stop in for a bra. They come for the kind of expert advice you can't find in a big box store.
"We specialize in fittings—helping women find the right size and style of bra. Great undergarments make a huge difference in how one looks and feels, so we take the time to find the perfect fit for our clients."
At the same time, they knew they had an opportunity to introduce a little bit of change. They brought in trendier labels like Hanky Panky, Cosabella, and Paolita swimwear, streamlined the store's look through new lighting, and jazzed up the window displays.
"It looks a lot fresher and airier now. We kept the store's character but have switched up the merchandising. We also rotate our displays more often," Connolly explains. The result: they've been able to attract a new, younger clientele to the space.
"We still have our core products but offer fun, colorful pieces that the 18­-30 year old customer is looking for," Brott says.
The owners have also taken other moves to help bring their business up to date: They plan to offer e-commerce in the near future, and are using LightSpeed to manage their inventory and communicate with their customers through e-mail.
"We were working on a dusty old DOS system before – not very high tech! LightSpeed's definitely helped us modernize our business. We always kept in touch with customers but now everything is more streamlined," she adds.
A Legacy Continues
Like many girls who grew up in Westmount, Connolly and Brott first encountered Courval at a young age. "We both came here with our moms to get our first bras fitted," says Connolly. Taking it over has been "overwhelming in a good way," she admits. So far, their approach seems to be working.
"We sell items that you can find elsewhere, but we still end up shipping to customers who live in places like Calgary," Connolly explains.
"They really appreciate our service and I guess it leaves them with a lasting impression. That's why this job is so rewarding; we're part of such an intimate shopping experience that people remember. It's empowering."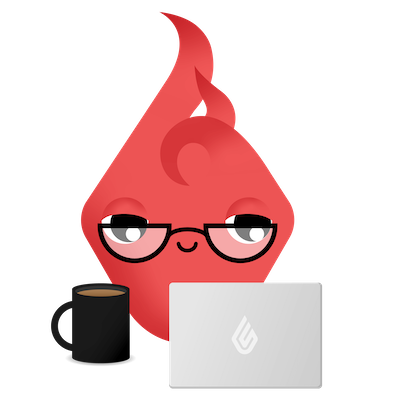 News you care about. Tips you can use.
Everything your business needs to grow, delivered straight to your inbox.