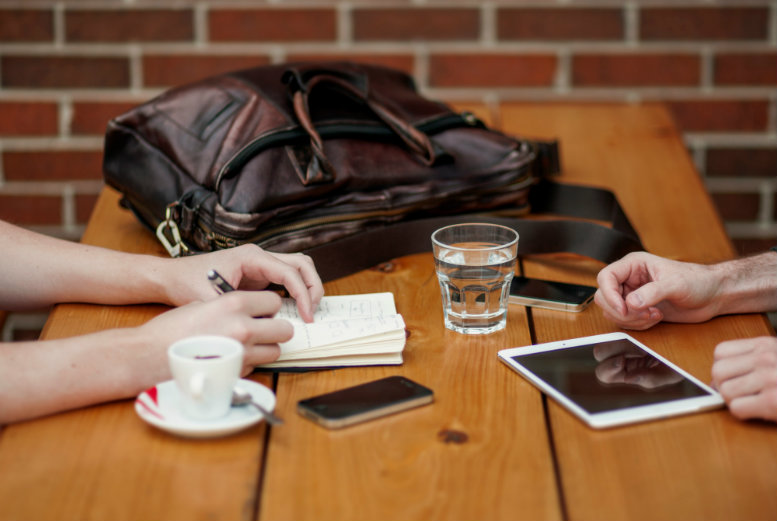 Retail marketing is more challenging than ever. From building a strong brand and measuring ROI, to creating relevant offers for customers, the reality of retail is constantly changing. We had 8 retail marketing tips for you and your retail business.
Tip 1. Love your customers and they'll love you back

The business world is evolving. It's not enough that you have an amazing product or provide a stellar service anymore. Companies big and small are now realizing the power of customer service and the potential it brings. Being genuinely adored by your customers is a big goal, but once you get the hang of it, you'll wonder why you didn't do it in the first place.

How to be a love expert:
It's all about trust. Once you break a customer's trust, it's very hard to gain it back. Keep your customers up-to-date about any changes to your company's policies, products or services (good and bad) so they won't feel left out or neglected. Instagram is a perfect example of a company that suffered a major trust meltdown when it announced a new policy that didn't sit too well with its users and caused a revolt, driving many to jump to rivals Flickr and Blipfoto.
Be social. Blogs and social media posts can harm your reputation, so make it a point to be active and respond to them quickly and politely. Don't sound forced or robotic about it. Speak to your customers on a human level so they can relate to you.
Keep your promises. Promises are NOT meant to be broken, especially to your customers. According to Conversocial, "88% of consumers are less likely to buy from companies who leave complaints unattended" and poor customer service is the #1 reason why customers defect to another brand. Always keep your promises and follow up.
Tip 2. All you have is your brand and your reputation. Don't break it for anyone

Business imitates life, and your brand + reputation means everything. Once there's a crack, you should be doing everything in your power to fix it. But why wait for something to happen? With the advent of social media, you can't just sit passively anymore and watch things play out.
In many cases, the news will break first on Twitter or Facebook even before reaching CNN. Bad news spreads like wildfire, and if you don't want to be the next trending topic, you have to keep one ear on the ground and be ready for anything.
How to manage a branding crisis:
Prevention & management. Preventing a crisis is always better than managing one, so you have to have a team in place to help prevent disasters. If you don't have a social media manager in your company, now is a good time to hire one. Your PR and marketing teams should also be integrated into the crisis team. Don't rely on your accounting staff to handle your company's Facebook and Twitter accounts. Give access sparingly and to those who really need it and don't be afraid to revoke access.
Keep listening. Always listen for chatter in the social mediasphere. Set up RSS feeds and alerts; Google Alerts, Hootsuite and Tweetdeck are good, free alternatives. You can also pay for subscription based ones, like Radian6 or Spiral16, which offer more robust solutions than the free alternatives.
Respond as quickly as possible. To put out a crisis of massive proportions, speed is your friend. Respond quickly and thoughtfully, especially in social media. Based on a 2011 report, 33% of customers who promptly got a response to their negative review turned around and posted a positive one, with 34% even deleting their negative comment.
Tip 3. Visual Stimuli: Why investing in a designer should be a priority

Design should play a major role in any business. Your visuals and branding should be an investment and not an afterthought. A lot of small business owners fail to grasp this concept. They either make the logo and branding themselves using Paint/free software, or hire a college kid with some rudimentary Photoshop skills, but knows nothing about colors, emotion and what makes an engaging logo. The result is a disaster.

Reasons why you shouldn't skimp on design:
Good design is an investment. Good design connects people. Whether they're your customers, employees or partners, engaging visuals draw people in and illicit an emotional response. A well designed logo and branding strategy will make people trust you more. Customer loyalty hinges on this, because if they can identify with your brand, the relationship will last longer. Nike paid $35 for the "Swoosh" logo in the 70's. They're worth an estimated $19B today and are loved by millions of people.
Your brand is your identity. Stand out from the crowd and separate yourself from the mediocre. A good design will turn heads and make people notice you. Apple, McDonald's, Coca Cola and Nike all share the same success in business because they understood the importance of designing a lasting brand early on.
First impressions last. When was the last time you spent 10 seconds on an ugly website? 1995? Humans are attracted to visual stimuli and you have as little as 1/20th of a second to make people like your logo or website. Their overall judgment on whether your company is credible or not is based on what they see first, and that's your visuals.
Tip 4. Why off-season business preparations can help your peak season sales

When you run a seasonal business, making a lot of profit during peak season is what usually buoys you up during the lean months. Off-season preparations can boost your sales when it counts the most, and maybe even carry over after peak season. For seasonal businesses, strategy and timing are everything.
What to do In the off-season:
Off-season campaigns. In the months leading to your peak season, raise brand awareness by holding contests on social media to engage your customers. This is also a great time to have gift cards made. According to the National Retail Federation, 8 in 10 shoppers planned to buy gift cards in 2011, and 61% of gift card holders spent more than the value of the card. This can also boost your sales well after the peak season if you lengthen the validity of the gift cards.
Raid your stockroom. If you don't do this every year, you probably have stuff from the 90's still sitting around. Take it from the FDA. Turn on all the lights, open all the doors and windows and let the sunlight shine on your entire inventory. Make three piles: the first pile would be all the stuff you can still sell at a discount. The second pile would be stuff you can't sell anymore, but can giveaway as a freebie. The last pile can be donated, repurposed or sent to the dump.
Mr. Clean. Clear and clean every nook and cranny of your store, from floor to ceiling. Move everything around and repair or retouch all the chips and breaks in surfaces and furniture. Make your store look, feel and smell like new. Create a free flowing space for your customers and utilize merchandise lands to better highlight your products.
Tip 5. Level up your image and credibility by sponsorship

Sponsorship is big business. Sponsorship consultants IEG predict that North American spending on sponsorships will rise to $21.4B this year. Many companies make it a point to go out and sponsor as many teams, sports associations, individuals, parties and events as they can because they know the exposure and brand recognition they get when they associate themselves with anything popular.
The 3 W's of leveling up:
Who? Choosing who to sponsor is critical. Choose correctly, and all the good publicity your chosen ambassador gets, you get too. Choose the wrong person can hurt your future image, because not all bad publicity is good publicity. Companies like Nike put such a premium on sponsorships that they're very picky about who and what they choose to put their name on and will pull out if something bad happens.
Why? Choosing to sponsor an organization, a charity or even a local community sports team is always a good idea because you're promoting goodwill and you can improve your standing in the community. When you sponsor, you're establishing a relationship with an organization or a team and whenever the season is on, your brand will get exposure. Ford sponsors the UEFA Champions League for this very reason.
What? Choosing what to sponsor is always up to you and what your business is all about. It just needs to make sense. It won't make sense for a company selling baby products to sponsor Formula 1, right? Consider this: the music industry was the most sponsored property in 2014, with companies spending $1.34B in venues, festivals, concerts and tours. This even exceeded giants like the NFL and the NBA in sponsorships, with Coca Cola being the most active supporter of music at 27%.
Tip 6. You give some, you gain some? The deal on discounts and freebies

Discounts, freebies and sales can either hurt or help your business. If done right, these marketing strategies may prove effective and even beneficial for new establishments that want to make some noise in the community or for seasonal retailers that want to get rid of old stock and drum up sales in the off-season.
Some businesses are just made for discounts, while others aren't. Where do you fit in? Before you go into full-on discount mode and slash your prices, you should carefully weigh the positives and the negatives of this type of strategy for your brand.

A few considerations before handing out freebies and discounts:
Know your customers and your market. You know all about your margins, but who are your customers? Will offering freebies and discounts grow a loyal core of customers who'll buy from you no matter what? Or will you be attracting another kind of customer, the one who never buys without a discount or a coupon? Beware of the freebie devaluation effect. There's always a risk when you bundle things together and label one item as "free". Consumers generally view the free item as inferior or of lower quality and will not pay full price for it when sold alone. They may also think something's up and there's another reason you're slapping a "sale" label or giving a discount.
Have a discount label. If you really need to do it to cover your overhead or if you don't want anything to go to waste, you really should consider a discount label or product line to save the integrity of your premium and high-end items.
Tip 7. Attract customers with a toll-free number

If you want to run a successful business, you have to put a premium on customer engagement and interaction –they must find it easy to contact you. As we said before, customer service is where the battle is being fought and won nowadays, and what better way to tell your customers you care by having a toll-free number that they can easily recall.
Top reasons you should get a 1-800 number:
They're more memorable. Toll-free vanity 800 numbers have a 75.4% and 57.6% average higher recall rate over numeric phone numbers and URLs, respectively, based on an independent survey of 1,032 consumers. It's easier for us to recall 1-800 FLOWERS than 1-800-356-9377 because our brains are better at memorizing word associations, in this case the word FLOWERS, versus a long set of numbers.
800 = Free and easy. A consumer research study found that 94% of consumers recognize "800" as toll-free because it's simple and easy to remember. Compare this to the measly 55% recognition rate for the 866 exchange, 56% for the 877 and 70% for the 888 means that the 800
exchange is the ruler of toll-free. Consumers typically confuse the 855-888 exchanges with area codes, which is why 57% of them would rather dial a vanity 800 number than a local number.
TV, billboards, magazines. 72% of all billboards have a vanity 800 number, while 82% of all 1-800 numbers in magazine ads are vanity. 24% of all TV ads contain a 1-800 number, more than half of them vanity. Why so many vanity numbers across these mediums? A Chicago Tribune study found that advertisers who used a vanity number were getting a response rate 10 times more than those who were using a local numeric number. That's why.
Tip 8. Making them notice you is winning half the battle

Building brand awareness is hit or miss. You have to know what you're doing in terms or marketing and advertising, or hire someone who does to get your brand noticed. Building awareness will also cost you more than a penny, so ready your wallet. You can't be a cheapskate when it comes to your brand, because people will know about it and make you feel it.
How to get noticed:
Throw an unforgettable party. Want to get your brand noticed by everyone? Throw a fun party!
Being the host of an event is a great way to meet other business owners around the area and of course, meet and introduce yourself to all your customers. As the host, don't skimp on food and drink unless you want to get destroyed on social media. Your brand logo should be front and center here, so tactical placement is important.
Sponsor an event or a charity. If parties aren't your thing, then events sponsorship maybe your next bet. Sponsoring an event or a charity is a great way for you to get people to trust your brand. And with the many charities out there, you'll never run out of things to sponsor. Make sure that your company goals align with the charity though.
Hold a contest. Holding a contest and giving away prizes is another wonderful way to get noticed. The best part is you can hold contests online and offline. You can use the power of social media and hold contests on Facebook, Twitter or Pinterest. You can deal with a local radio station and get special airtime. More possibilities mean more exposure.
The three pillars of strong marketing are investing in your brand, getting noticed and making your customers happy. How you actually get those three things done is the tricky part. Placing proper effort into your design, delivering on customer expectations and involving yourself in local events are a great start to getting you in the game.
Try Lightspeed Omnichannel for free
Sell anywhere, anytime with the only all-in-one solution on the market.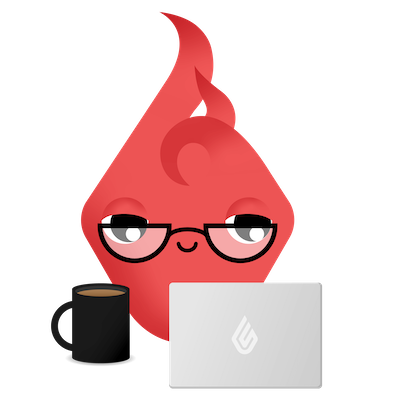 News you care about. Tips you can use.
Everything your business needs to grow, delivered straight to your inbox.