More and more Brits take to the streets on two wheels to get to work, to see family & friends, or simply to enjoy a sociable form of exercising. In recent years, we've seen the 2007 Tour De France commence in London, witnessed Sir Bradley Wiggins become the first Brit to win the Tour De France, seen Chris Froome claim the title four times in the last 5 years, and accrued an abundance of gold medals at the Olympics. Long story short, cycling in our glorious nation is taken very seriously.
In order to keep up with the ever-changing industry, bike retailers are beginning to invest in systems that allow them to effectively manage their whole business in one place — special orders, parts, workshop booking appointments, custom work and tracking. We have recognised just how extensive the needs of cycle retailers are, which is why our ePOS is chosen by over 40% of the bike retailers in the UK.
For family-run Fred Baker Cycles, the longest running independent bike shop in Bristol, one of the most renowned hubs for cyclists in the UK today, it's all about creating a memorable experience for everyone who walks through the door. Without an ePOS in place, it would be impossible to provide a service around the preferences of their customers. An ePOS like Lightspeed shouldn't simply be seen as a point of sale, but more a platform that enables you to run your business with a complete overview. As mentioned by owner Steve Farrell:
It gives me the ability to see the trends, the evaluation of stock, knowing what I've got, what I've sold, what's selling, what's not selling.
Talk about endless possibilities.
Similarly for Butterfield Bicycles, as one of the few remaining custom-frame builders serving the north of England, an ePOS system is fundamental to managing the restoration workflow of the business, which makes up for 75% of their revenue.
With the workshop management, we can do quotes, notes about our customers' preferences and we can cost up our service as we go along and easily assign different mechanics for the work they have done.
With such little profit coming from sales, Lightspeed ePOS has been elementary to managing and growing their business. It has been fundamental to the success of a retailer like Butterfield Bicycles to provide a memorable experience for customers who require a very specific service. For Peter Butterfield, "Lightspeed has become an essential part of our business".
The same sentiment extends to our friends in Ireland, for Lightspeed bike retailer 360 Degree Cycles who were in search of a platform flexible enough to adapt to their business model.
After considering using our own hosted platform (as we also develop software), we checked out the features of competitors. Only then did we come across Lightspeed and felt we couldn't compete with what was being offered for that price and in terms of the functionality.
The importance of investing in an ePOS system like Lightspeed saves a lot of time and money that can be invested in other areas of the business, such as marketing your brand and interacting with your customers. Having spent over £50,000 on another system that was not flexible enough to see the needs of their business, owner Marius was forced to head back to the drawing board and researched specific features of an ePOS that would be beneficial. Enter Lightspeed.
In addition to providing full control of your stock, Lightspeed's bike ePOS allows you to access a multitude of vendors using a predestined catalogue of 200 vendors at the click of a button. This makes it easier to manage repairs, special orders and serial numbers with very accessible data, enabling bike retailers such as 360 Degree Cycles to make an informed decision every time. As a Lightspeed bike retailer, you can also integrate a number of integrations to assist the business with bookings such as booxi, custom work and a number of other integrations that provide a better service to your customers.
That's why over 40% of bike retailers choose Lightspeed.
Try Lightspeed's bike ePOS for free today
See why so many bike retailers are are turning to Lightspeed to grow their business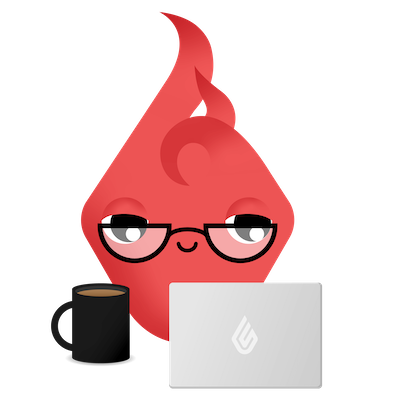 News you care about. Tips you can use.
Everything your business needs to grow, delivered straight to your inbox.