While summer is a great season to kick back with a decadent page-turner, we also think it's an ideal time to sneak in some retail-centric literature. Running a store takes a ton of energy year-round, but if there's a holiday break on your horizon, be sure to take a look at our summer reading picks for retailers!
1-Shop Girl by Mary Portas
Mary Portas is a retail guru with a hit show. If you're looking to improve how you do things in your store, Mary will probably have some useful advice. She wasn't, however, always a successful retail expert. Her personal story is colorful and inspiring, and takes the reader on a journey from her tumultuous early days to earning the title "Mary Queen of Shops".
2- Delivering Happiness : A Path to Profits, Passion and Purpose by Tony Hsieh
Who doesn't love passion and purpose? Can't go wrong with those. We'll take some of that happiness too! In this book, the CEO of Zappos teaches us how he creates a positive culture for employees, and how to make customer experience a priority. Deliver happiness now!
3- Non Obvious by Rohit Bhargava
This one's a New York Times best seller for a reason. Non Obvious provides entrepreneurs of all kinds with insight on how to spot patterns, and on which trends are becoming the most important, even if they don't stand out as such right away. Want to better predict the future of your store? Pick up this 252-page read.
4- Lean In: Women, Work and the Will to Lead by Sheryl Sandberg
You've probably heard of this one. Although running a retail store isn't necessarily the same as working for a large corporation, the values translate across the board. Leadership is essential for being a great manager and part of the retail community in any city or town, and so many women have what it takes to assume top roles. If you're not already a leader, here's how to become one.
5- Work Rules! Insights From Inside Google That Will Transform How You Live And Lead by Laszlo Block
Forbes.com calls this book "a true masterpiece". Some of the advice includes strategies such as "don't trust your gut – use data to predict and shape the future" (we're big fans of that one!) and how to hire the best employees.
6- I Know How She Does It: How Successful Women Make the Most of Their Time by Laura Vanderkam
Some women are successfully running businesses and being dedicated moms at the same time. How do they manage? Laura Vanderkam explains this "super woman" phenomenon in this recently published book. No, these women don't have super powers, rather, they are experts on how to efficiently manage their time. Improve your work/life balance with strategies found here!
7- Do the KIND Thing: Think Boundlessly, Work Purposefully, Live Passionately by Daniel Lubetsky
Whoever said that rising to the top and running a hugely successful company requires cut-throat tactics and amoral strategies? Daniel Lubetsky, CEO of KIND healthy snacks, shares his wisdom on succeeding while remaining empathetic and generous.
8- The Nordstrom Way to Customer Service Excellence by Robert Spector
Nordstrom frequently makes retail news headlines as being one of the most advanced and adaptive companies. You don't have to be a major chain to employ Nordstrom-level service; read this book for tips from one of the most successful retailers.
9- Shopping, Seduction, and Mr Selfridge by Lindy Woodhead
This entertaining biography can double up as a beach read and a retail inspiration peice. Harry Gordon Selfridge has been called the father of modern day retail. Learn how he rose to power and turned shopping into the thrilling pastime that it is today. (Yes, the series with Jeremy Piven was good, but the book is always better!)
10- The New Rules of Retail: Competing in the World's Toughest Workplace by Robin Lewis.
Retail is rapidly changing thanks to new technologies. It seems like only yesterday mobile phones were designed to make phone calls only, let alone function as an interactive tool that can compare prices online and in-store. Two retail experts explain modern consumers' power and how some businesses are adapting while others are failing – a book to engage the minds of both seasoned and novice retailers.
Can you recommend any great books for retailers? Be sure to share them with us on Facebook or Twitter!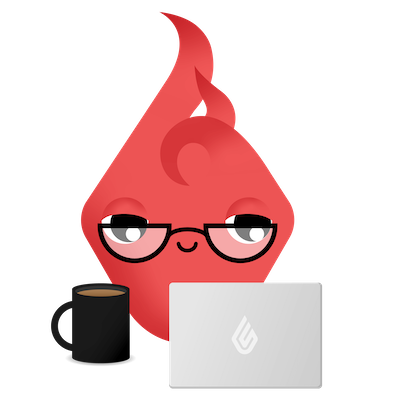 News you care about. Tips you can use.
Everything your business needs to grow, delivered straight to your inbox.